Preserve still bears scars of oil exploration
OpEd Written by Amber Crooks | Environmental Policy Manager
The Big Cypress leaves an indelible mark on you. The Big Cypress National Preserve is internationally significant, with water flows that sustain drinking water aquifers and much of the Everglades. The one million visitors each year are in good company with the over 350 wildlife species that make the Big Cypress rich with biodiversity. Most times, however, you can truly feel the quiet peacefulness of wilderness embodied.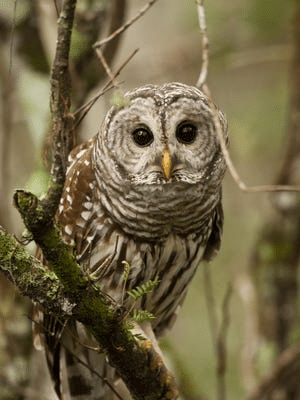 On one of my first ever visits to the preserve, I volunteered to survey for Big Cypress fox squirrels, an imperiled animal. With my equipment in hand, I ventured into a cypress dome and felt as if something was watching me. I turned to see eye-to-eye with a barred owl. And the Big Cypress left its first mark on me.
Photo Credit: Fort Myers News-Press
Other such moments came soon thereafter. I saw my first endangered red cockaded woodpecker (the Big Cypress is an important area for their recovery) in picturesque pine flatwoods with a full moon rising in the distance.
Photo Credit: National Parks Service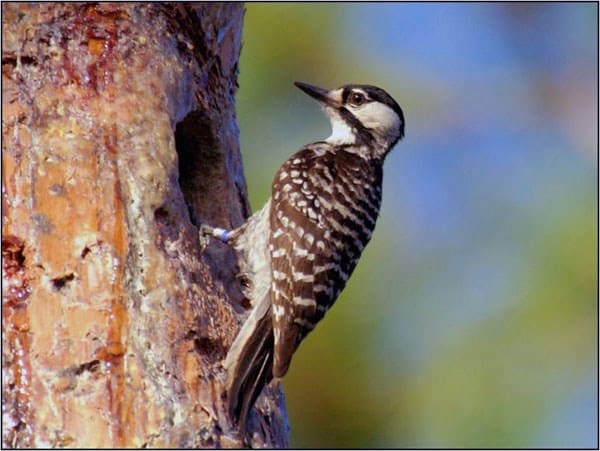 One morning, I dragged myself out of bed to enjoy a foggy sunrise at Deep Lake, hoping for a glimpse of a Florida panther in its core habitat. Camping at the Burns Lake campground forged friendships over campfire.
Big Cypress is a wonderland. Even inches of elevation change can naturally create different habitats, from forest to the marl prairies. Diminutive "hat-rack" cypress (though small, they can be hundreds of years old) makes me feel like I'm towering over the trees. On the other side of the trail, a cathedral of long-legged cypress reminds me again how tiny I am within this 720,000-acre expanse.
The cypress didn't stand a chance against their chainsaws and 12-foot-wide 30-ton trucks. I felt the rumbling when the trucks sent a vibration reaching 12,000 feet below ground where a small amount of poor-quality oil may exist beneath the publicly held surface.
For over 100 miles, Burnett carved through the preserve, leveling everything in their path, including 500 mature cypress trees. In many areas, the resulting soil ruts impacted the preserve's cherished hydrology. With several vibroseis trucks in a row and helicopters flying overhead, our precious preserve felt as if it was essentially industrialized during Burnett's seismic exploration, which lasted from 2017-2018.
What's even more concerning is that now, about six years later, the damage has not been fully restored nor mitigated.
Despite being provided expert accounting of the damage, the Florida Department of Environmental Protection (FDEP) and the National Park Service (NPS) have not yet held Burnett fully accountable. Recent visits to the preserve revealed that areas cleared and traversed by Burnett's monster vehicles still bore the scars of the damage and looked almost as marred today as the day the trucks rolled through − despite what was predicted as only a "temporary impact." This raises concerns if this seismic survey damage will ever be repaired. Seemingly, Burnett Oil has left its ugly mark on the Big Cypress.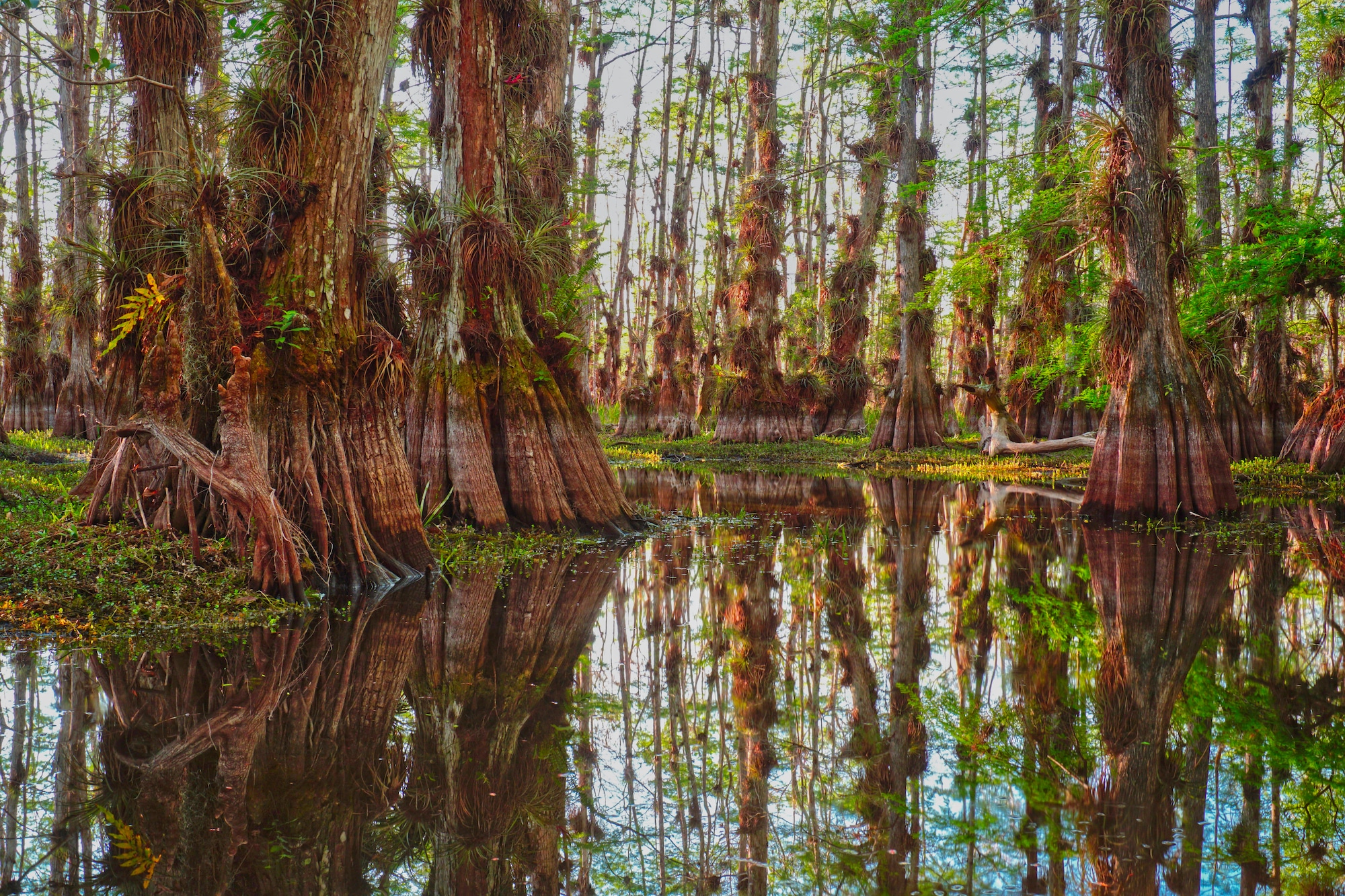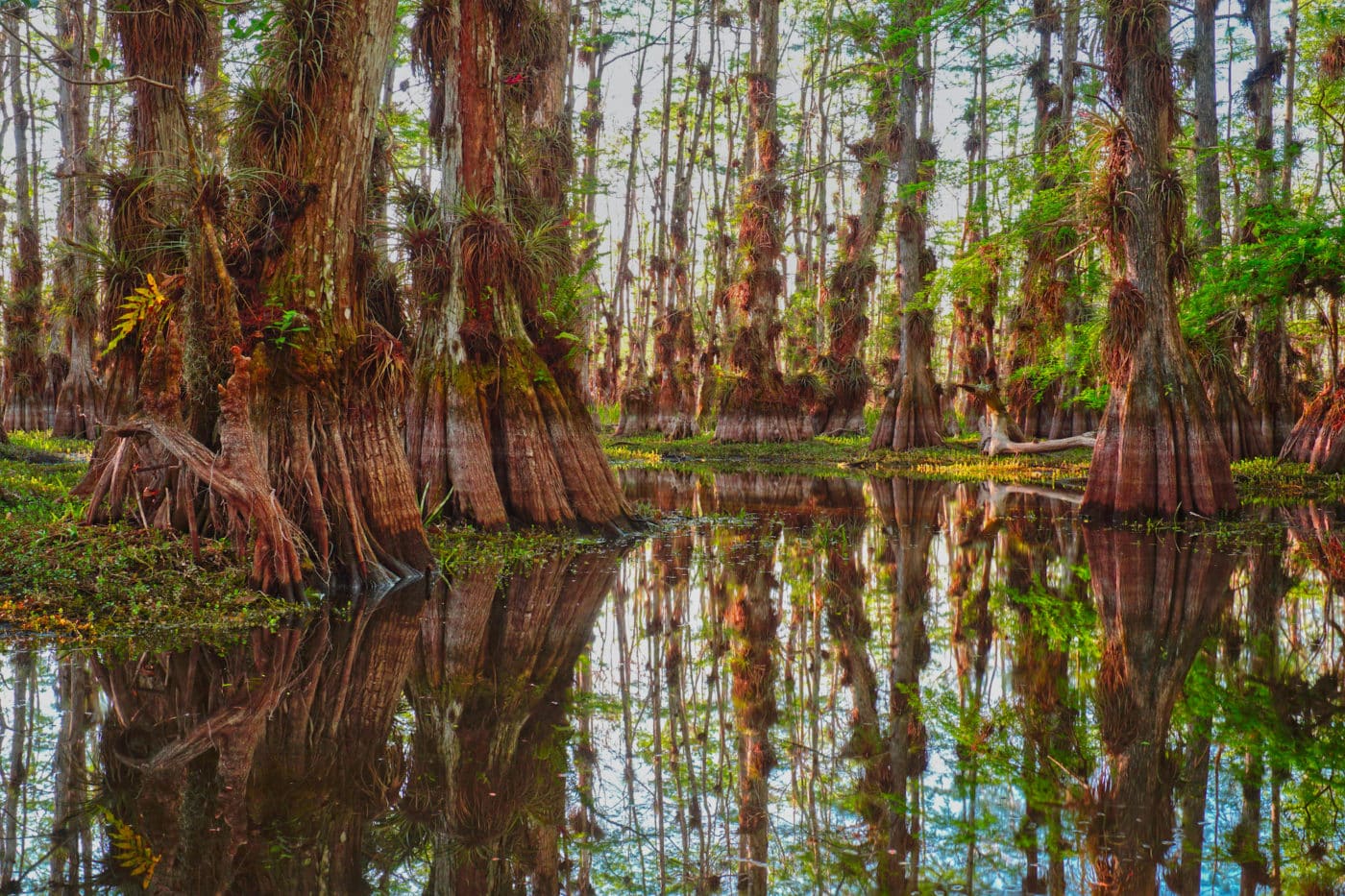 Conservancy staff hiked out to explore a portion of seismic lines from the oil exploration. After a few miles on the trail, we came across the start of a well-documented seismic line, which unfortunately was not hard to find. The natural vegetation has hardly grown back within the 12-foot-wide swaths that the vibroseis trucks had traveled. Yet, FDEP has not yet required adequate mitigation to offset these long-term damages to our public lands. The agencies must hold Burnett accountable for the full restoration and mitigation needed to compensate for these evident and lasting impacts to the preserve.
The Big Cypress is part of our revered public lands, entwining a deep history and profound natural marvel. In addition to ensuring these damages are restored and mitigated, we need to ensure that no similar future damage can occur in these sensitive lands.
While Burnett Oil eyes potential new future drilling sites, we encourage that public acquisition of these privately held mineral rights be secured. With these subsurface private rights no longer threatening the preserve, we can truly ensure that the Big Cypress, the heart of the Western Everglades, remains protected.
Help protect the Big Cypress National Preserve. Find out more and take action at savebigcypress.org.
This story was written by Conservancy of Southwest Florida's Environmental Policy Manager, Amber Crooks, for and published by Fort-Myers News Press.