The Conservancy's Burmese python program is collaborating with University of Florida PhD candidate and former Conservancy of SWFL conservation associate, Kate Davis, to better understand long-term impacts of invasion on Everglades food webs.
The Burmese python team is sharing python tissue samples for isotope analyses and Kate will compare values from pythons in southwestern Florida to samples collected throughout the invaded range. Kate first developed an interest in invasion ecology while assisting the Conservancy snake team with python necropsies in the lab in 2015.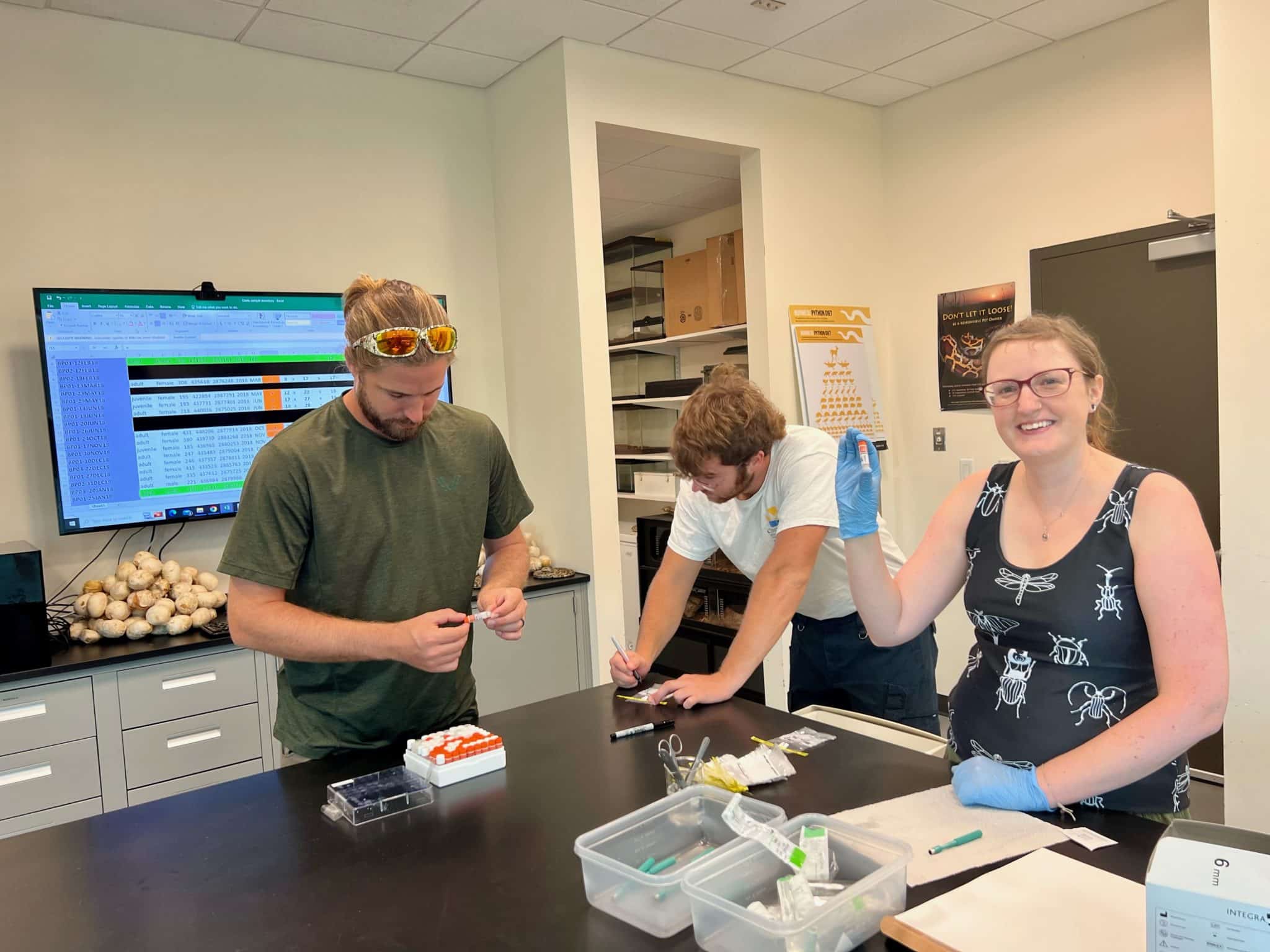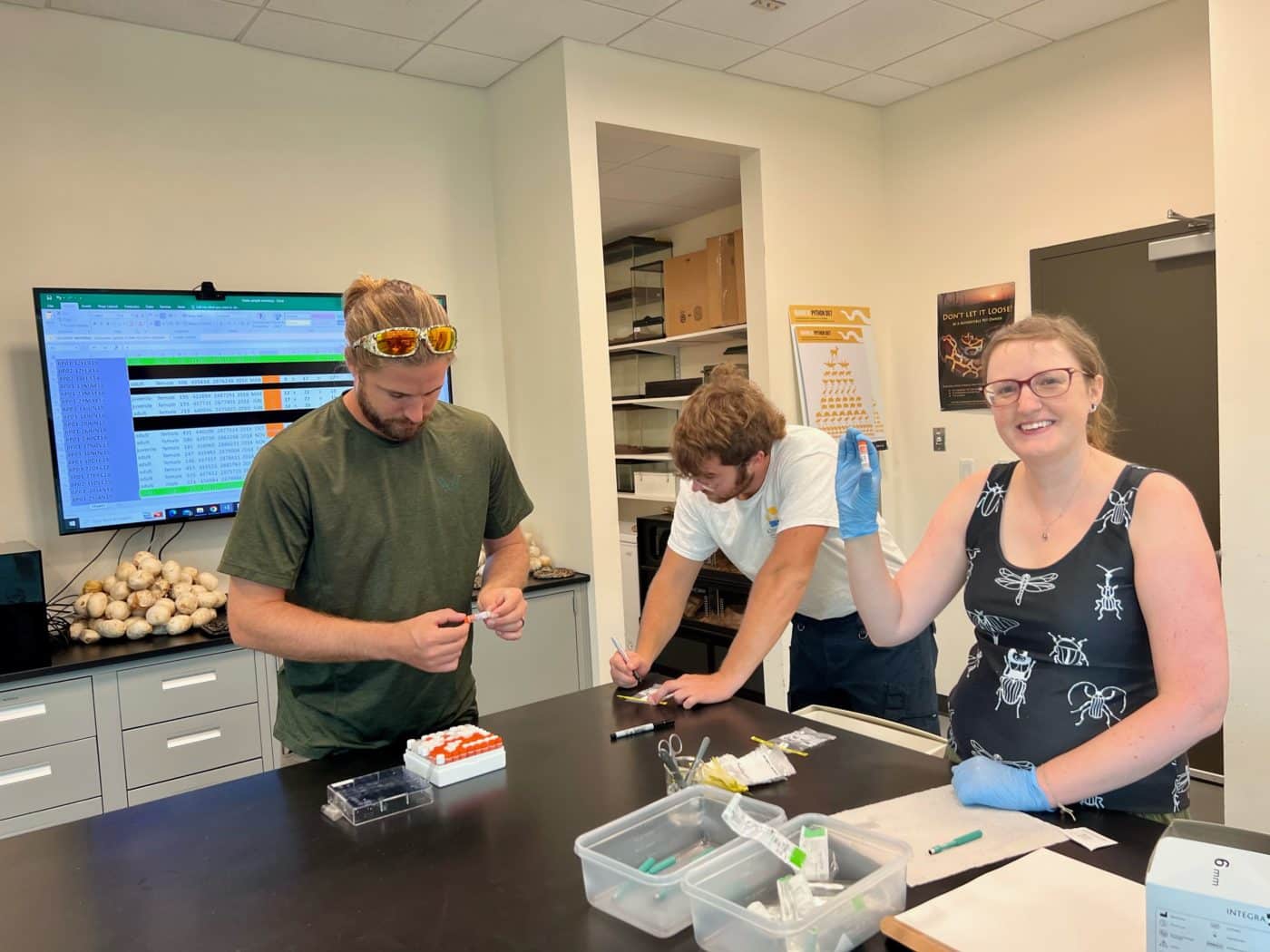 Celebrating a remarkable 10-year milestone this year, the Conservancy of Southwest Florida's invasive species team has made impressive strides in the removal of Burmese pythons.
This dedicated team has been at the forefront of combating the detrimental impact of these invasive reptiles on Southwest Florida's ecosystem. Their tireless efforts have not only helped protect native wildlife, but also safeguarded the delicate balance of the region's biodiversity. Learn more about the Burmese python program here.
Florida is home to thousands of non-native species of plants and animals. When these introduced species reproduce in the wild and cause economic, social, or ecological disturbance, they reach "invasive" status.