The Conservancy of Southwest Florida has announced the launch of its new state-of-the-art mobile classroom, a custom-built specialty vehicle that provides a hands-on science learning experience on wheels. To expand its ability to provide more environmental education to Title I schools and underserved communities, the Conservancy will soon begin the use of its mobile classroom at local after-school programs for the current school year.
"Not all children have the means to visit the Conservancy's campus and engage with our cutting-edge technology, so our mobile classroom is the perfect solution," said Conservancy of Southwest Florida Director of Environmental Education Alex Levine. "With this new science laboratory on wheels, we're excited to expand our program across Southwest Florida."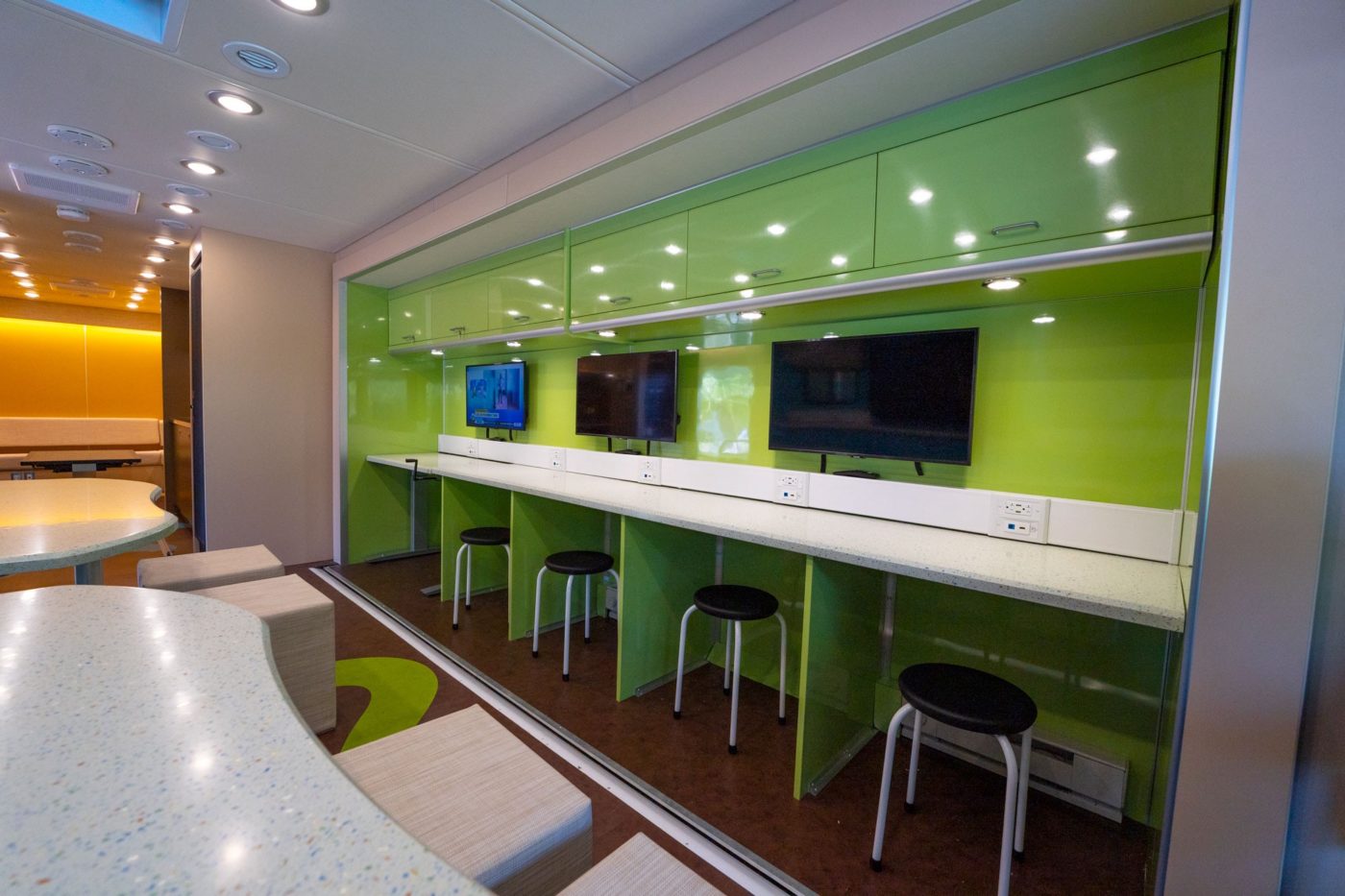 The Conservancy's mobile classroom features inventive, hands-on science learning tools including numerous interior and exterior monitors; a large touch table installed with NOAA's "Science On a Sphere" experience; a high-powered microscope station that can project onto 4K screens; a wet lab for samples collected outdoors; and student workspaces. With the press of a button, the custom-built vehicle expands outward to create a full-size classroom on board.
This year's after-school curriculum for the mobile classroom will focus on exploring various concepts related to water, an important matter that impacts every part of life in Southwest Florida. Students will dive into discovering different kinds of plankton, looking at various forms of pollution and learning about the lives of sea turtles, something the Conservancy has been researching for over 40 years.
"We are delighted that the richness of life in the woods and waters of Florida will be taught to more of our local communities through the mobile classroom," said donors Jay and Patty Baker in Naples.
Through the Magic Under the Mangroves fundraiser, the Bakers along with other generous donors contributed $400,000 towards the initial purchase of the Conservancy's mobile classroom in 2018. Additional funding provided by the Community Foundation of Collier County, Naples Children and Education Foundation (NCEF), Richard M. Schulze Family Foundation, Stranahan Foundation and The League Club also helped towards the purchase and operation of the new mobile classroom.
"We are delighted to provide this grant to help the Conservancy of Southwest Florida develop a mobile classroom which will allow children in our community to explore the unique ecosystems of Southwest Florida in innovative new ways," said NCEF Chief Executive Officer Maria Jimenez-Lara. "This program will especially benefit rural students and students in low-income families who have less access to the technology, tools and expertise that support student-centered STEM education."
As part of the Conservancy's Environmental Education Outreach Program, the mobile classroom will begin its pilot year partnering with local agencies and organizations in their after-school programs, eventually launching its in-school program that will visit local elementary and middle schools in the 2022-23 school year. In addition to school-related programs, the mobile classroom will make appearances at different venues and events throughout the year to showcase the Conservancy's hands-on environmental education across Southwest Florida.