Conservancy Research Manager, Dr. Jeff Schmid, was recently treated to a rare sighting of two endangered smalltooth sawfish while performing sea turtle nest monitoring on Keewaydin Island.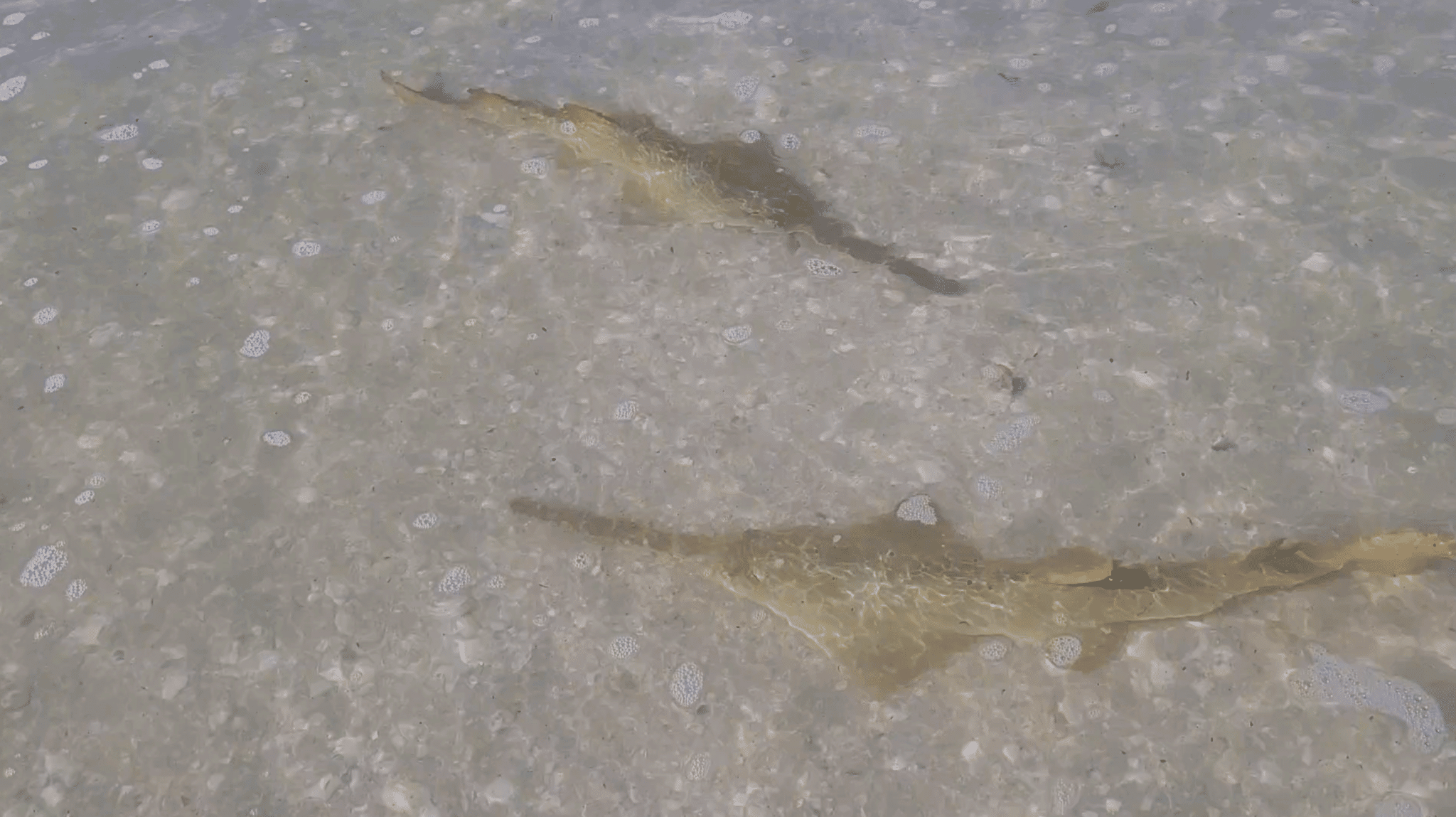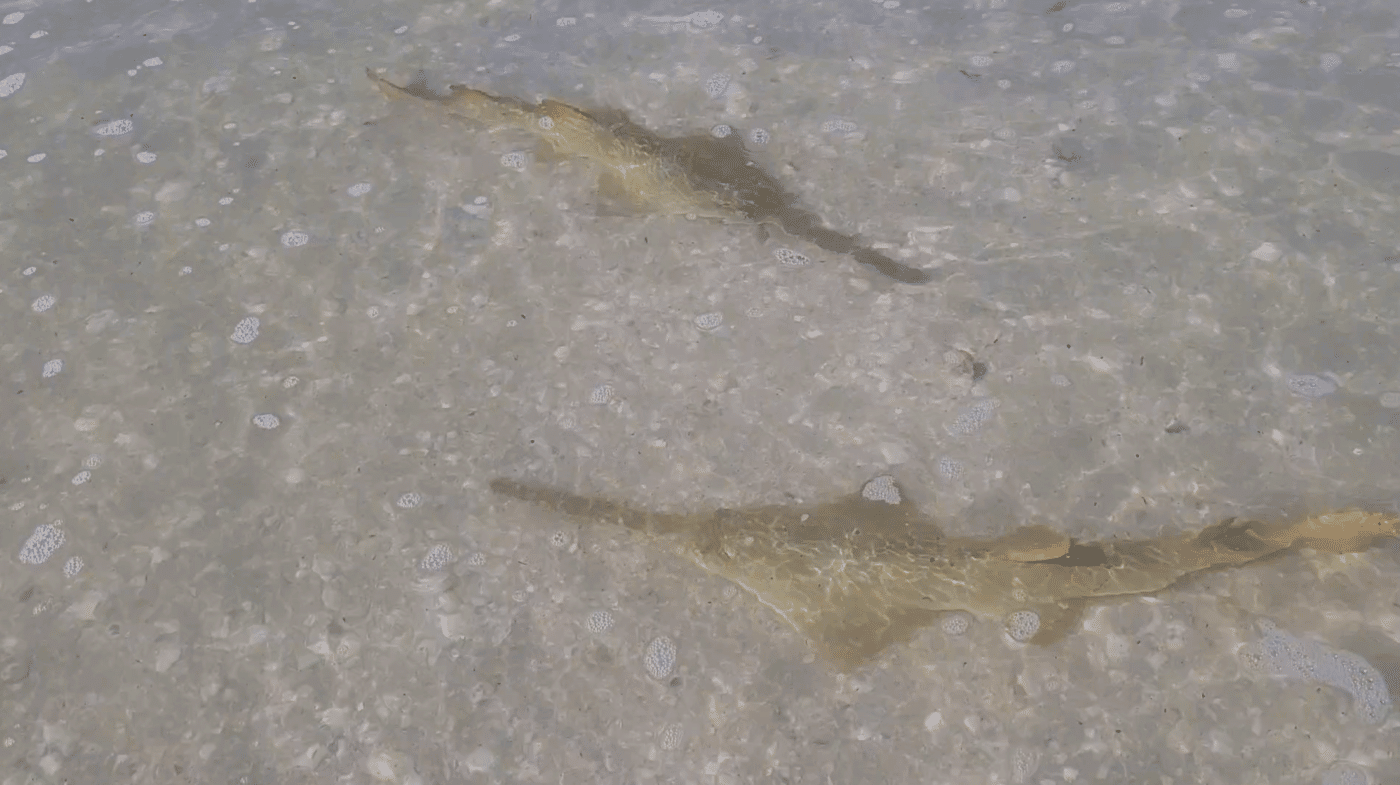 The island is now separated into a northern portion and a larger southern portion owing to a pass that opened up following Hurricane Ian. This new channel now connects the Gulf waters with the mangrove-lined backwaters and promotes tidal flushing of the productive estuarine habitats.
It was on a newly-formed sandbar by the pass that Dr. Schmid observed the two smalltooth sawfish. The sawfish were juveniles and were seen continually cruising in waters several inches deep, presumably looking for food. Judging from their size – around 3 feet – these were probably young-of-the-year sawfish that were pupped during spring, typically April and May.
Female sawfish reproduce every other year and return to the same estuarine nursery grounds to give birth. It is ironic that juveniles of one endangered species were observed during our efforts to protect the nests and developing young of another threatened species, both of which seem to be adapting to the changes brought about by the destructive hurricane.
These sawfish observations will be reported to Florida Fish and Wildlife researchers to help them better understand the areas inhabited by this endangered species.
Anglers and boaters are encouraged to report smalltooth sawfish encounters to Report Sawfish Sightings for Science.