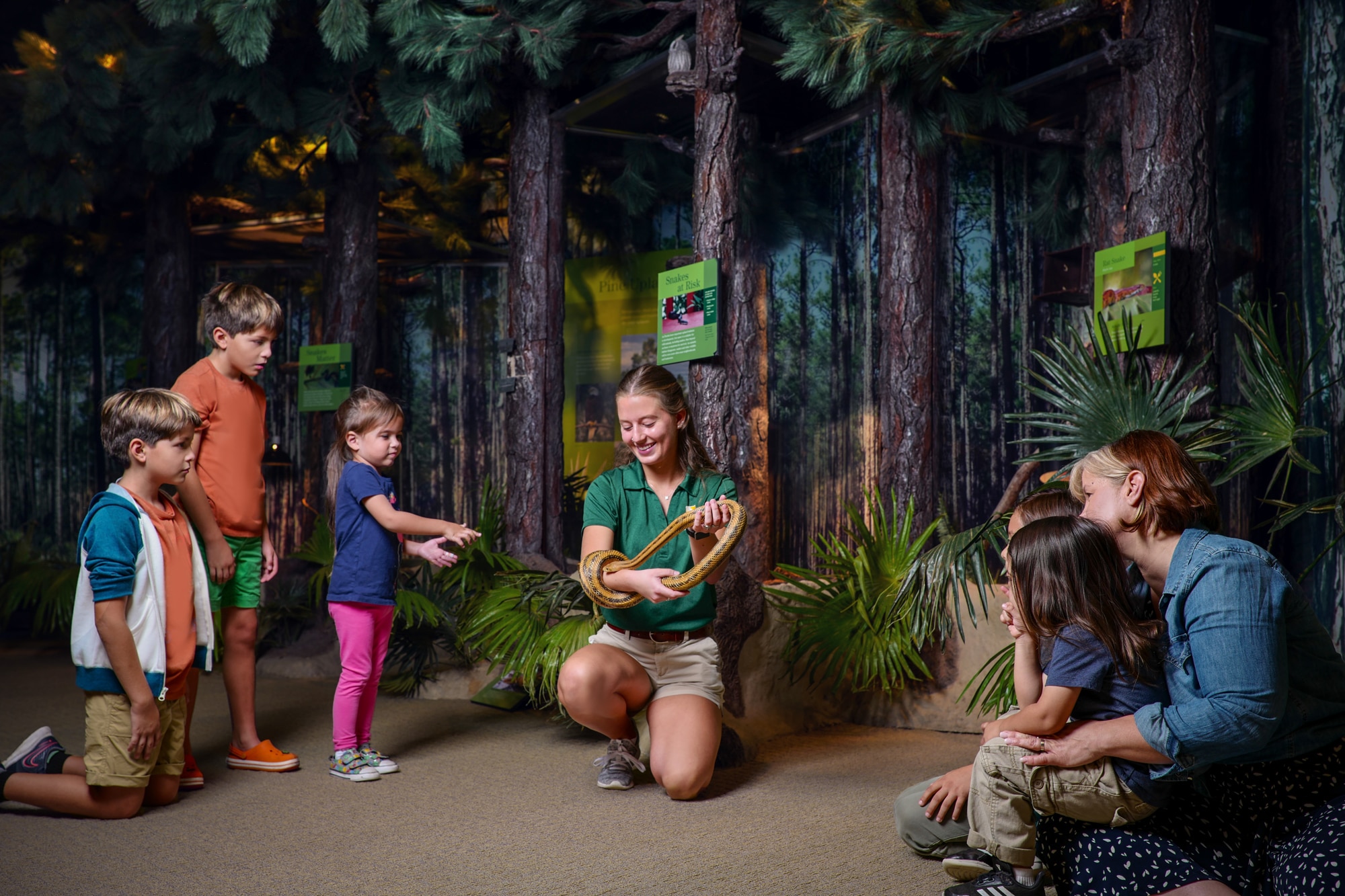 December 18, 2021 @ 10:00 am
-
3:00 pm
The Conservancy of Southwest Florida Nature Center is reopening Dec. 18 to members and visitors after the completion of a monumental $5 million renovation and expansion of its Susan and William Dalton Discovery Center. The expansion includes the new John & Carol Walter Discovery Wing featuring an Invasive Species Gallery and digital Climate Change Gallery.
A grand reopening celebration is planned for 10 a.m. to 3 p.m. on Saturday, Dec. 18. The event is free to Conservancy members and children ages 2 and younger. Admission for non-members is $17.95 for adults and $9.95 for children ages 3 to 12. In addition to the new Dalton Discovery Center exhibits and galleries, activities for the grand reopening include a guided nature walk; story time in the Little Explorer Play Zone; educational talks focusing on climate change, wildlife and invasive species; and tours and activities in the Conservancy's new mobile classroom.
The Dalton Discovery Center renovations and expansion include exciting new enhancements, such as an Augmented Reality Wildlife Encounter that will allow guests to interact digitally with a Florida animal.
The new Invasive Species Gallery in the Walter Discovery Wing will explore Burmese pythons, the new apex predator in the Florida Everglades, and a focus of the Conservancy's nationally recognized Burmese python research and removal efforts. The gallery also will examine lionfish, cane toads, and invasive plants.