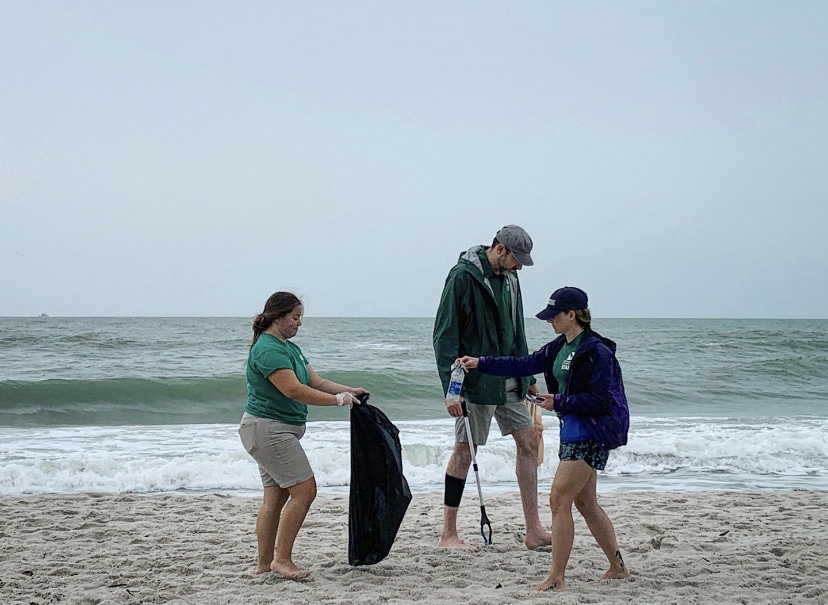 In leiu of an in-person Earth Day Festival, our Education team completed a beach clean-up to help play their part in protecting our planet! 
With over 1,000 pieces of trash collected on the beach by our Education team, this shows how big of an issue ocean pollution is and how important it is to practice the three R's: reduce, reuse, and recycle. Some of the most common items that the Education Team found were plastic bottles, bottle caps, cigarette butts, and plastic wrappers that were left behind by beachgoers or have washed up on shore.
Save the date for our upcoming Earth Day celebration!
Saturday, April 23rd, 2022
More details to follow!