The Conservancy Policy Department advocates for CERP projects and funding to restore the River of Grass, reduce damaging discharges of polluted water to the Caloosahatchee and St. Lucie estuaries, and send clean water south to Everglades National Park and Florida Bay.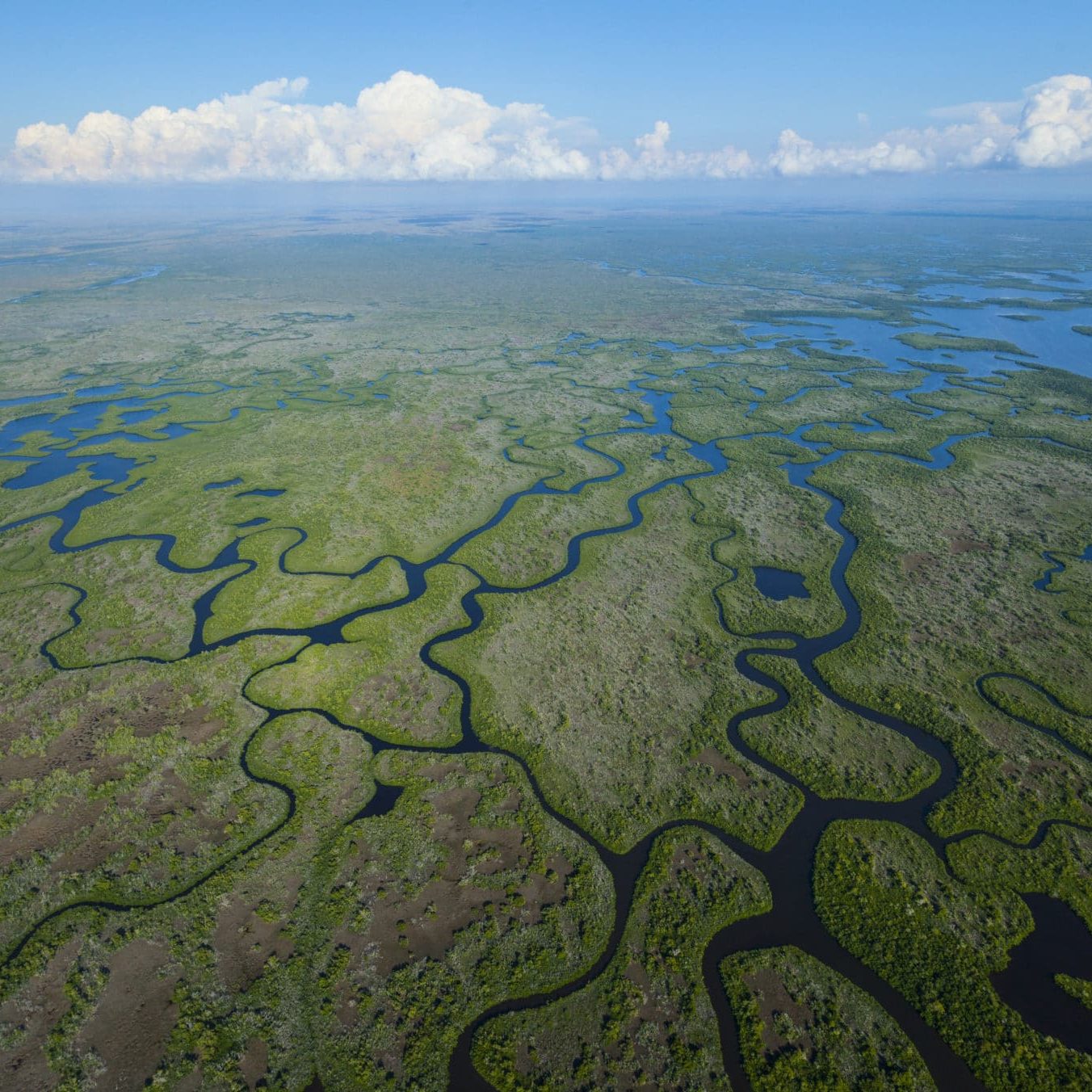 The Everglades once stretched from just south of Orlando, through the Kissimmee chain of lakes, into Lake Okeechobee and all the way south to Florida Bay.  The Everglades of today is less than half of its original size and has lost over 70 percent of its water flow due to urban and agricultural development and the creation of flood control canal systems that have drained the landscape.  This loss has altered the ecosystem, particularly the timing and volume of the water supply needed to maintain the biological integrity of these wetlands. The number of native birds and other wildlife has dwindled, and some have vanished completely.
The Everglades is one of the largest wetlands in the world and is essential for cleansing and purifying water that flows from the north before it enters Florida Bay and the Keys area off the southern tip of Florida. It also provides the drinking water of over 8 million Floridians by replenishing the aquifer systems relied upon for public water supplies.