The education team is staying busy as they launch new and exciting school programs for students within the community. Two different programs were recently started – Watery Wonders and new LAB (Learning Adventures Bus) programs.
Watery Wonders
Watery Wonders is a long time running on-campus field trip specialty program in partnership with Collier County Public Schools. At our Nature Center, the third grade students explore our Shotwell Wavering Filter Marsh, analyze water quality, collect and identify a variety of invertebrates and fish, explore our nature trails, and get to meet a resident alligator up close.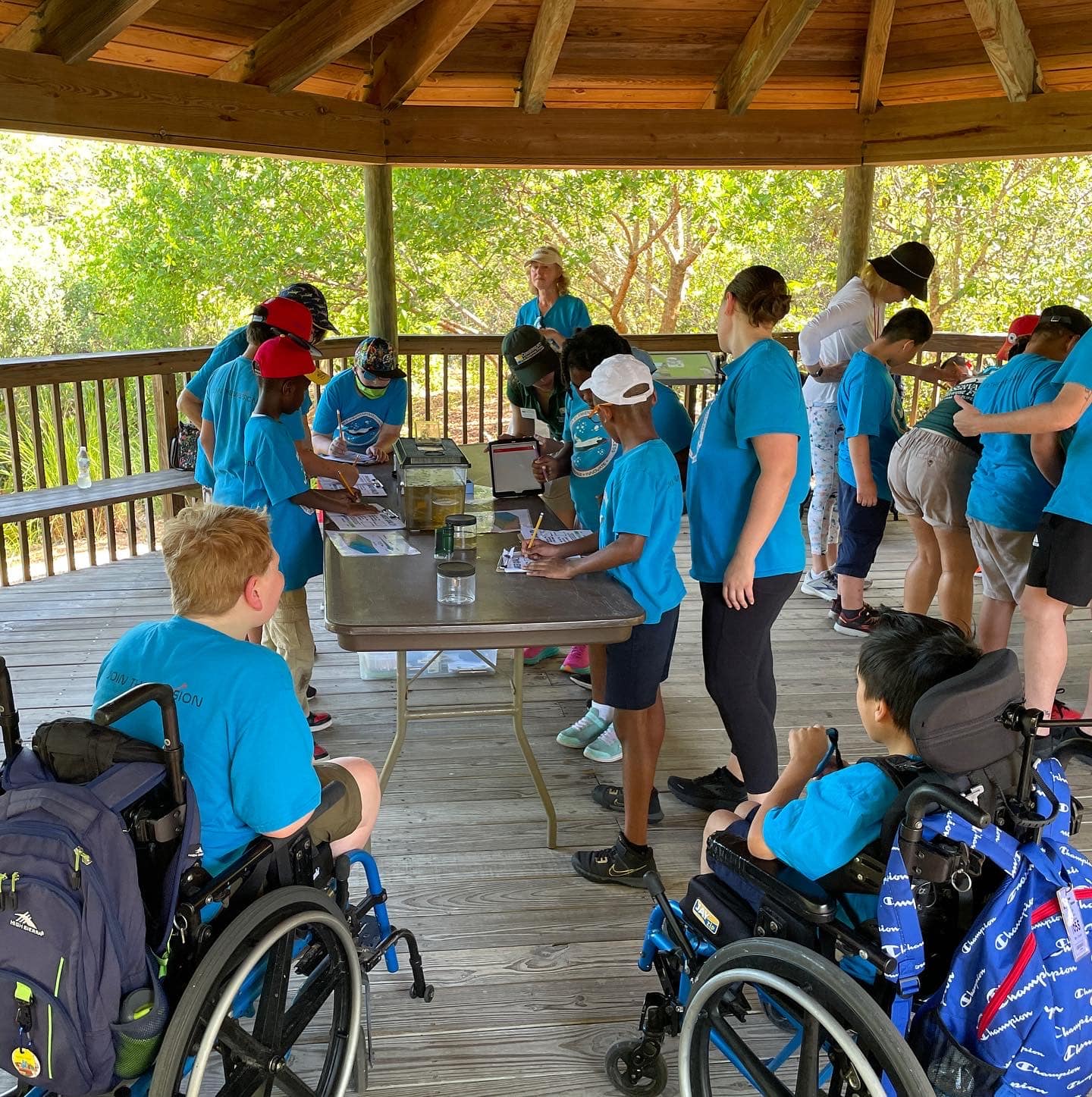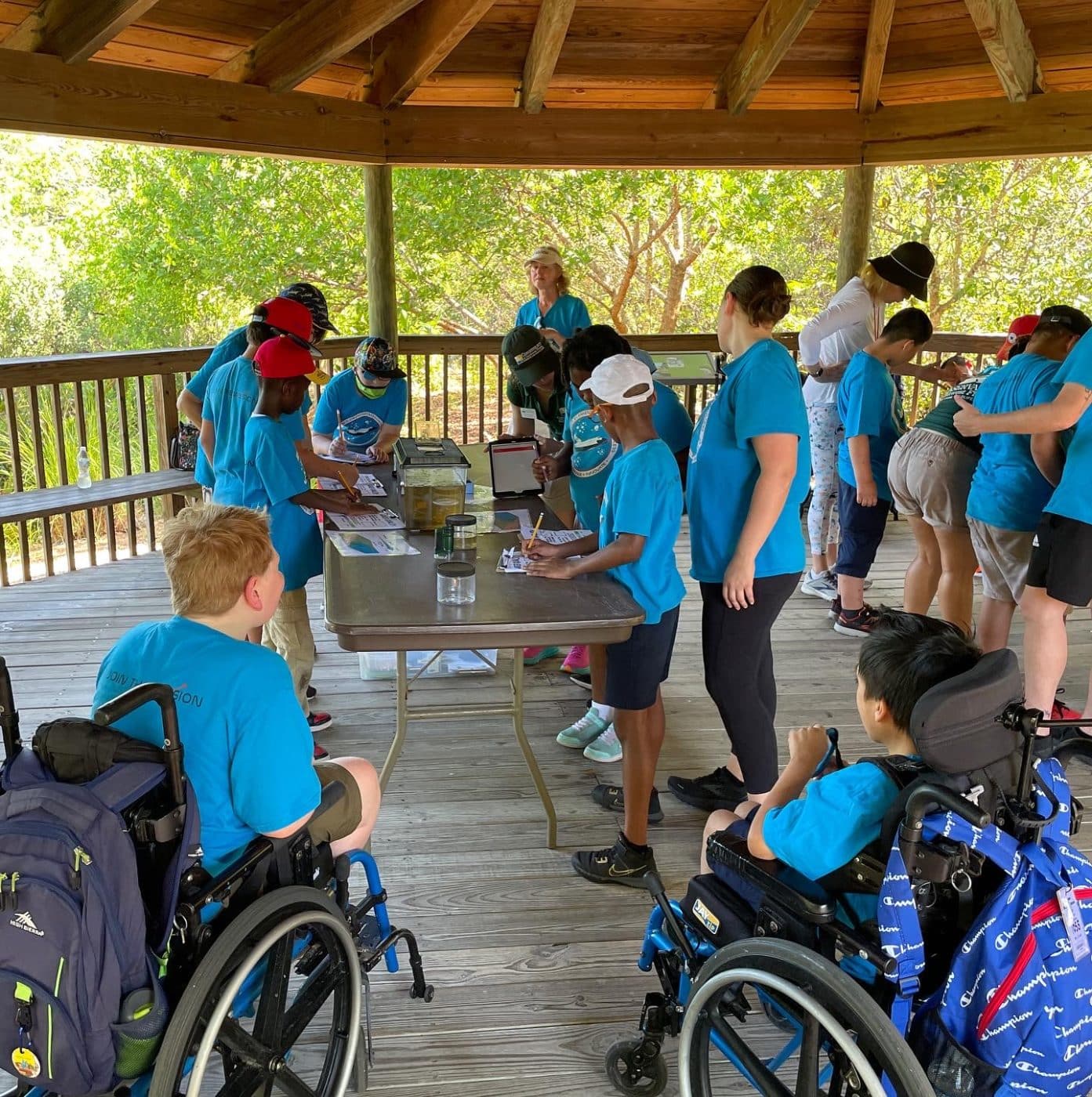 Learning Adventures Bus
Our new LAB (Learning Adventures Bus) programs bring hands-on science learning to schools that otherwise cannot travel to the Conservancy for an on-campus field trip. In January, we launched two new programs for third and seventh-graders about harmful algal blooms.
During the LAB program, students learn and interact with intertidal species like urchins and hermit crabs with a mobile touch tank, look at algae samples under microscopes, and participate in a red tide game using our touch table.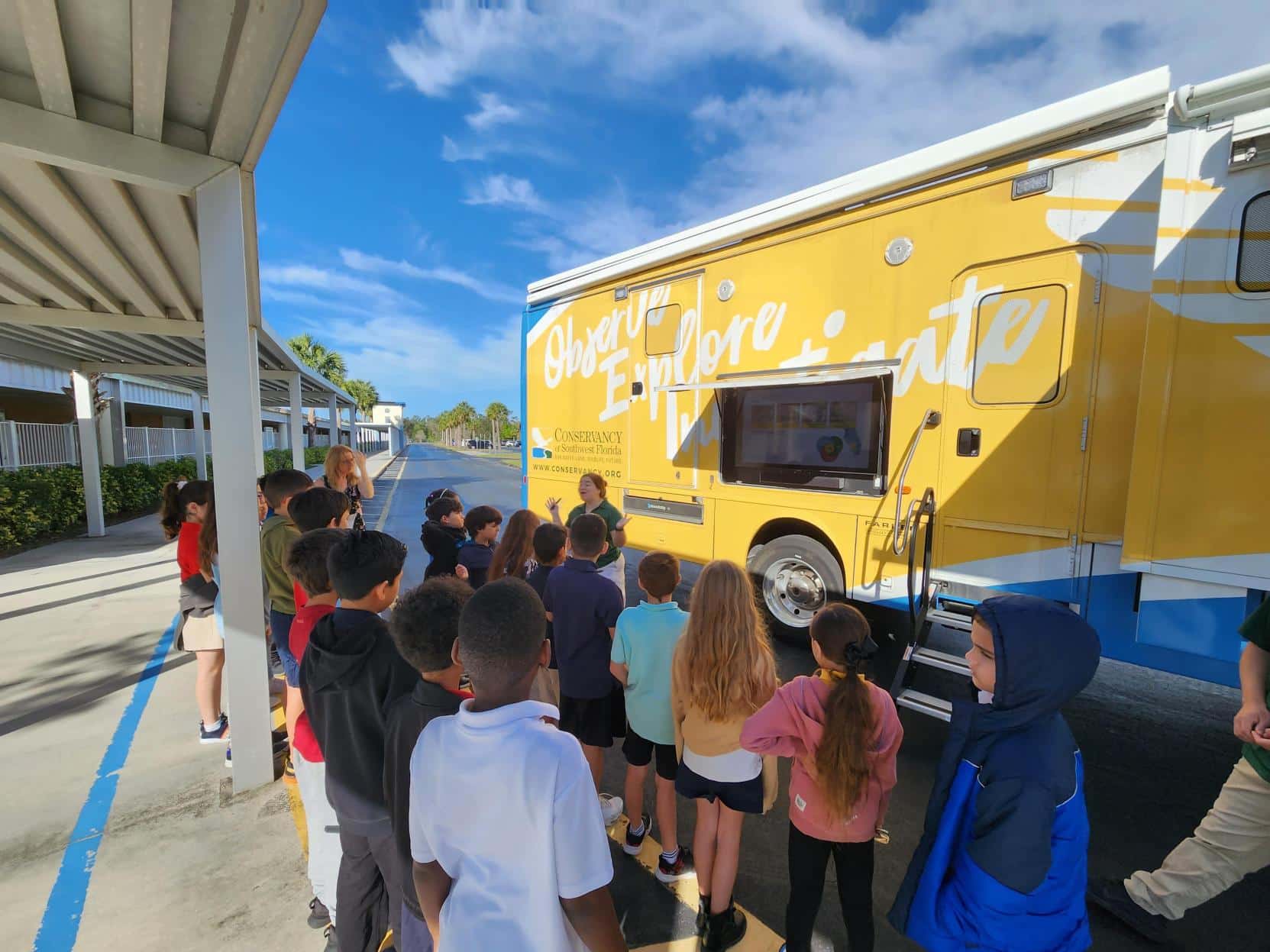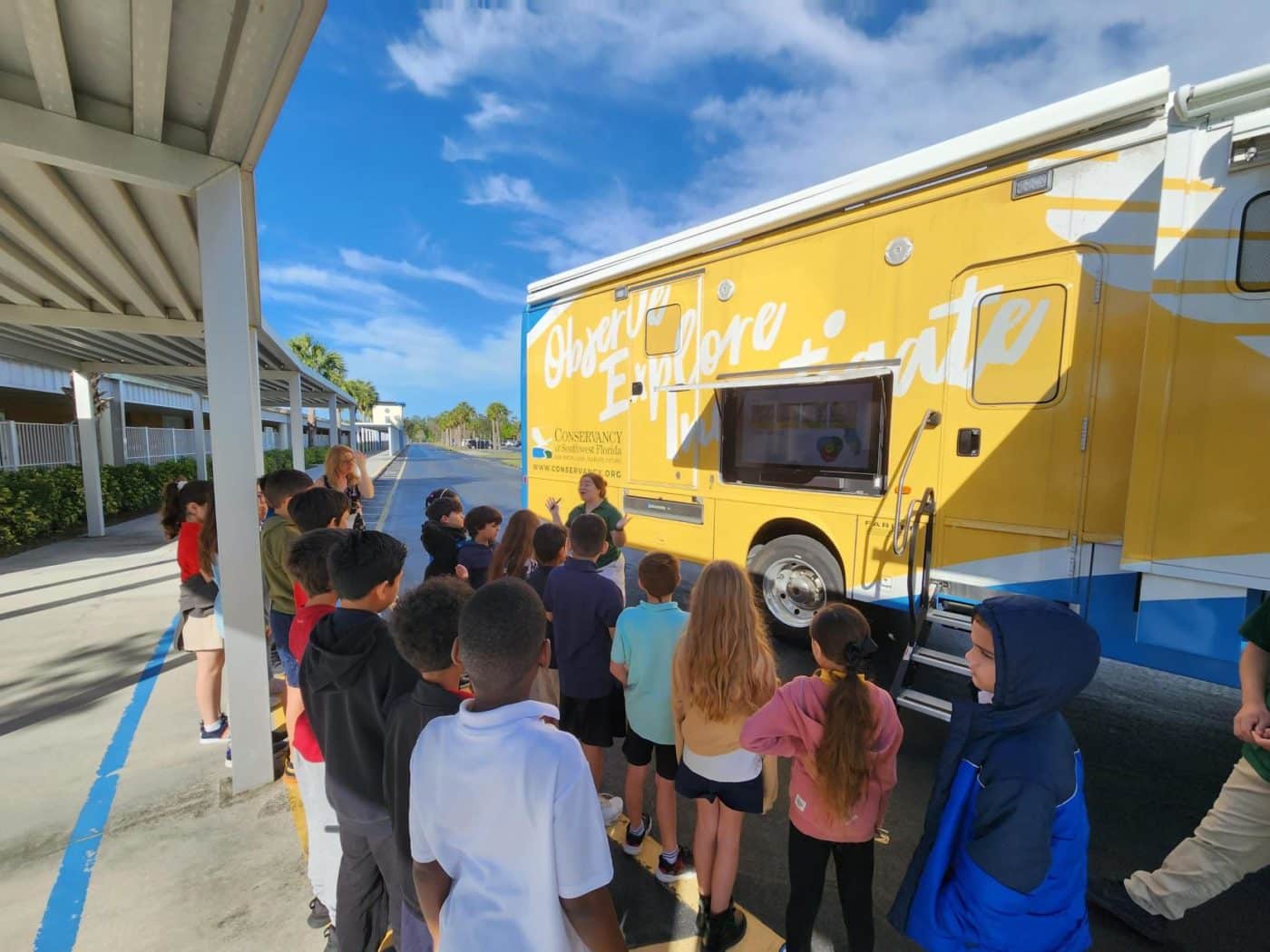 This program is neat because we are able to reach students where they are, providing STEM activities that are accessible, fun and meaningful to Collier County students.
Give Where You Live Collier
Thank you to everyone who donated during the ninth annual Give Where You Live Collier 24 hour fundraiser on February 15-16. In all, you raised $55,364 for our education program. This is extraordinary and will help us continue our mission and passion towards providing STEM education to more students and more schools throughout Southwest Florida.