By Amber Crooks | Environmental Policy Manager
The second annual Florida Wildlife Corridor summit, held September 26-28, 2023, focused on the success of the corridor protection movement, as well as the intractable link between Florida's environment and its economy.
The theme "Corridor Connect: Ecology + Economy for a Better Florida," highlighted the vulnerability of our state to development and habitat loss, while acknowledging the economic importance of our green spaces, wilderness, and natural heritage.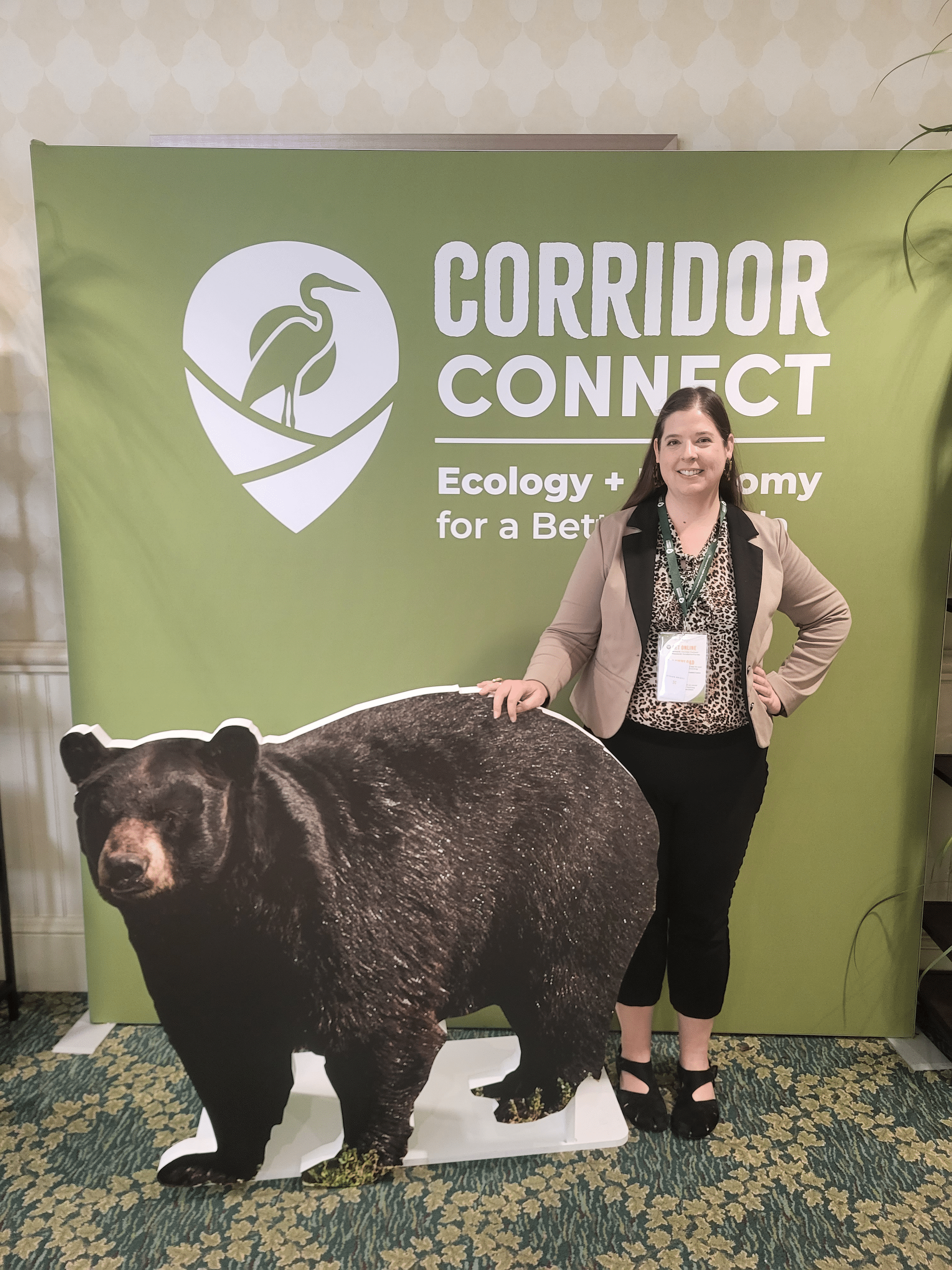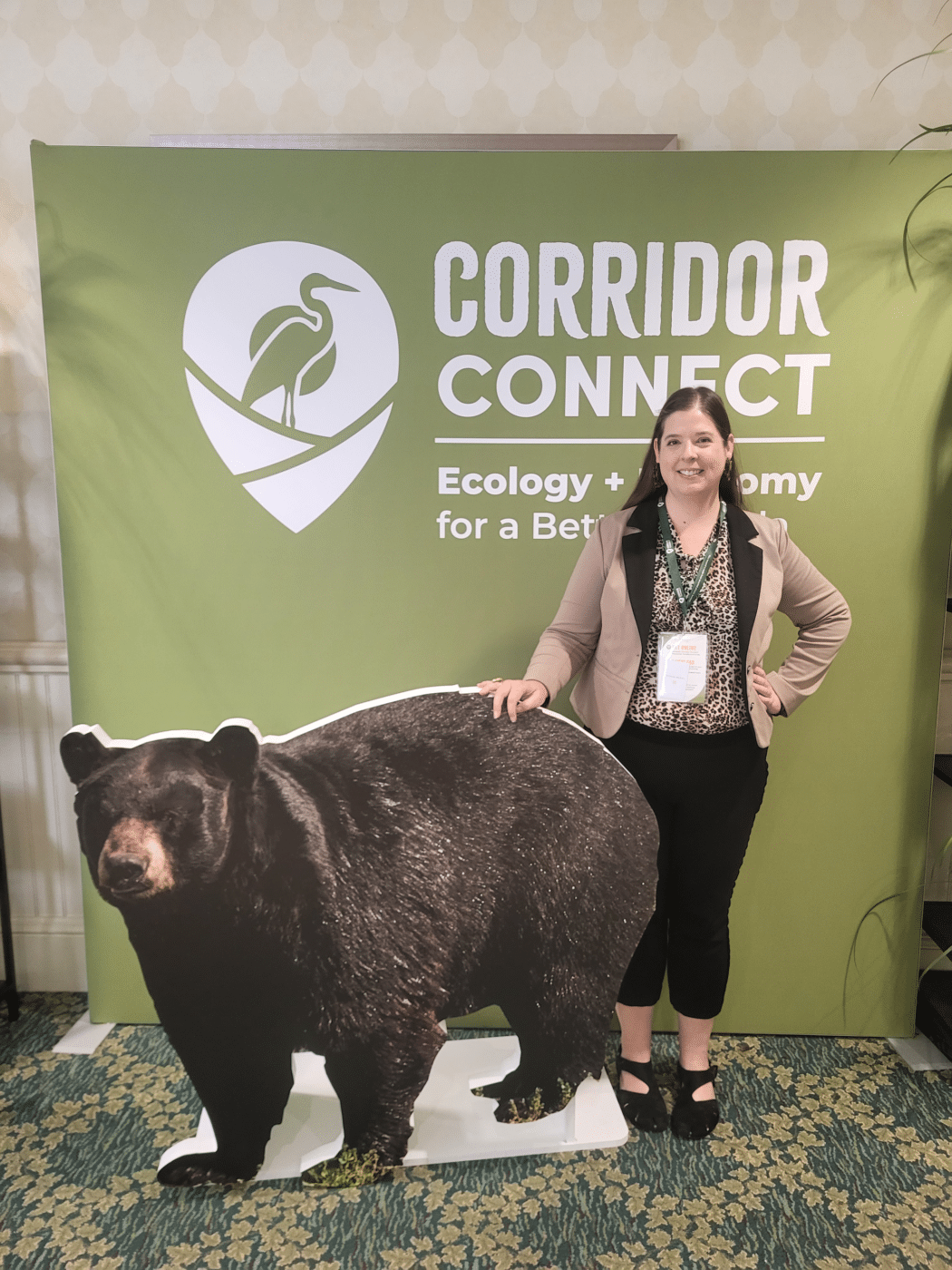 Expert speakers reminded attendees that at least 19 million people a year visit Florida for nature-based tourism, visiting our beaches, state parks, and trails. Not only do our environmental lands support our state's economy and our quality of life, but also give us a "sense of pride and a sense of place."
Many Collier County residents are still reeling from the Board of County Commissioner's recent disastrous decision to raid the Conservation Collier program funds, despite not holding developers accountable for their cost of growth that the public is now shouldering.
But the state and federal government's present commitment to fund conservation of the Florida Wildlife Corridor -from the Greater Everglades to the Panhandle- gives us hope.
Nearly 200,000 acres of the Florida Wildlife Corridor has been secured since the passage of the Florida Wildlife Corridor Act in 2021. About $2 billion dollars (no, that's not a typo) has been provided in Florida for conservation lands and recreation in just the last 3 years.
The ~500 conference attendees applauded the recent state acquisition of one of the Conservancy's high priority parcels: 17,000 acres within the Devil's Garden Florida Forever project area. Read more about this success here.
Carlton Ward Jr., National Geographic explorer, shared exquisite photos of this newly acquired publicly-preserved land.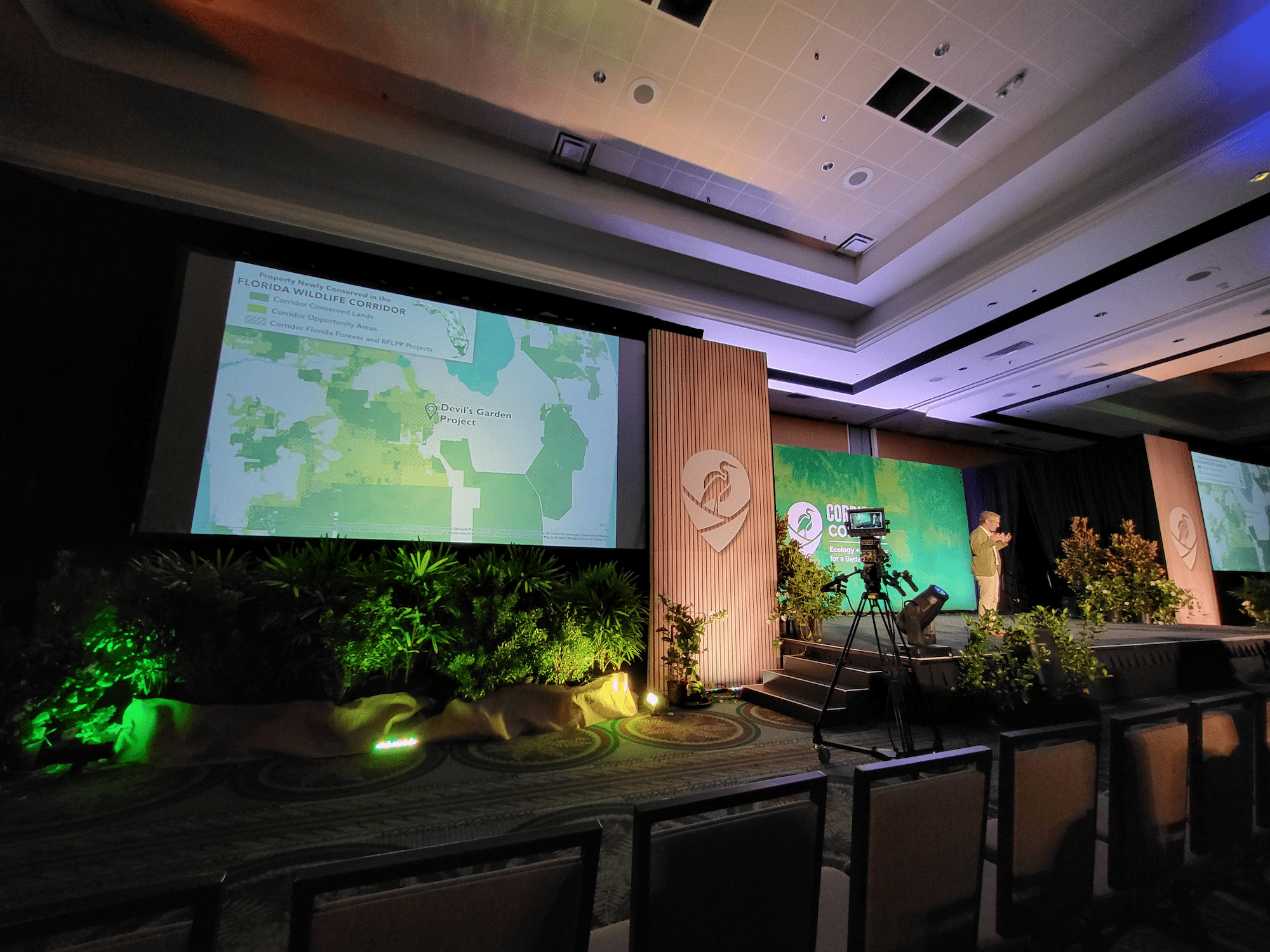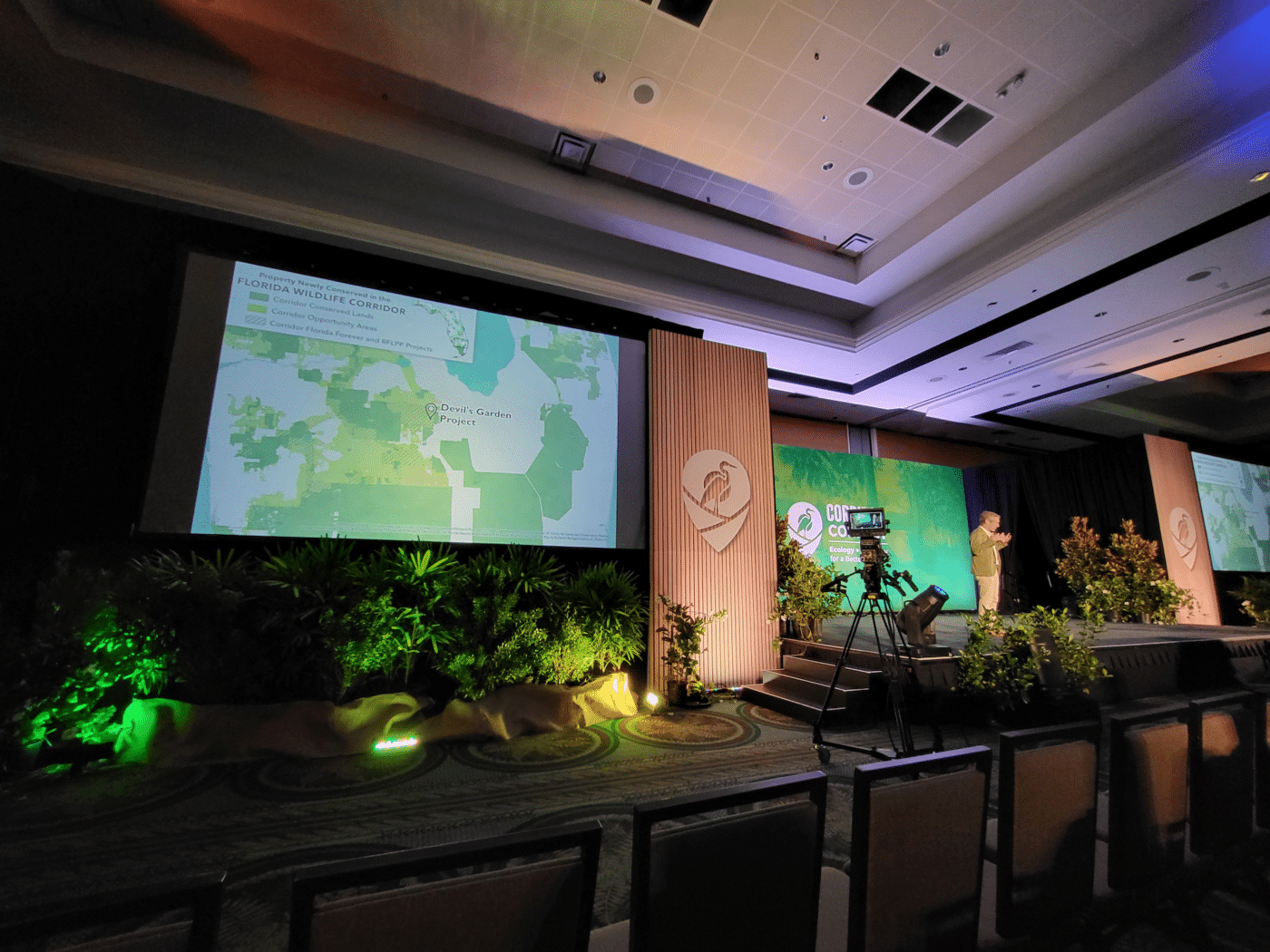 The federal government has also excelled in providing funding to support connectivity for wildlife and ecosystem restoration through recent bills and executive actions. The Bipartisan Infrastructure Law provides programs aimed at reducing wildlife-vehicle collisions and the Conservancy has advocated for funding through this program for a needed Florida panther underpass structure on US27 north of Fisheating Creek, proposed by the Florida Department of Transportation.
To build upon these efforts, Federal Department of Interior Assistant Secretary, Shannon Estenoz, announced the next step in creation of a new and monumental "Everglades to Gulf Conservation Area."
This proposal identifies a four-million-acre envelope for which conservation easements or acquisition from willing participants would focus protection of environmentally sensitive lands here in the heart of southwest Florida. This could add National Wildlife Refuge conservation lands in our region, continuing the tradition started with establishment of Matlacha Pass National Wildlife Refuge by President Theodore Roosevelt in 1908.
With the rate of development depleting at least 100,000 acres a year of important habitat, agricultural working lands, and wetlands, we know that this pace of land protection must continue if we want to safeguard our Florida environment and the economy it bolsters.
The US Fish and Wildlife Service's "Everglades to Gulf Conservation Area" would help protect and restore essential habitats for over 70 federal and state listed species, including the crested caracara, Florida bonneted bat, and the Florida panther. The proposal would help to restore the Greater Everglades, preserve ranching and agricultural lands that serve as wildlife habitat, and protect water resources – particularly watersheds between the Peace River, the Caloosahatchee, and Corkscrew Swamp. 
How Can I Help?
The proposal, including the draft Land Protection Plan, Environmental Assessment and Conceptual Management Plan are now available. All interested parties have the opportunity to participate and provide comments during the open 30-day comment period.
Deadline is November 1, 2023. Please submit comments using the button below.
VIRTUAL PUBLIC MEETINGS:
10/23/23 – Everglades to Gulf Virtual Public Meeting at 4pm
https://empsi.zoom.us/webinar/register/WN_-KDxykwxTKatWYMQ8_ipwQ#/registration
IN-PERSON PUBLIC MEETINGS:
In-Person Public Meetings are set for 6:30pm-8:30pm ET
Oct 25: Wauchula Civic Center 507 Civic Center Dr, Wauchula, FL 33873
Oct 26: Immokalee High School 701 Immokalee Dr, Immokalee, FL 34142
Further, a full audio and video recording and transcript of the virtual public meeting will be posted online at https://www.fws.gov/project/everglades-gulf-conservation-area after the meeting.