Two great horned owlets were among the sixty-six animals admitted to the von Arx Wildlife Hospital at the Conservancy of Southwest Florida this past week. Other admissions include a white-tailed deer, a fox squirrel, a yellow-bellied sapsucker, a tri-colored heron, a fish crow, a ring-billed gull and a chicken turtle.
A woman arrived one morning after finding two nestling great horned owls on the ground at her home in Immokalee. She said she looked, but didn't see a nest and or any adult owls in the trees near where the nestlings were found. The rescuer mentioned the area surrounding her property was farmland with lots of oak trees. It sounded like good great horned owl habitat.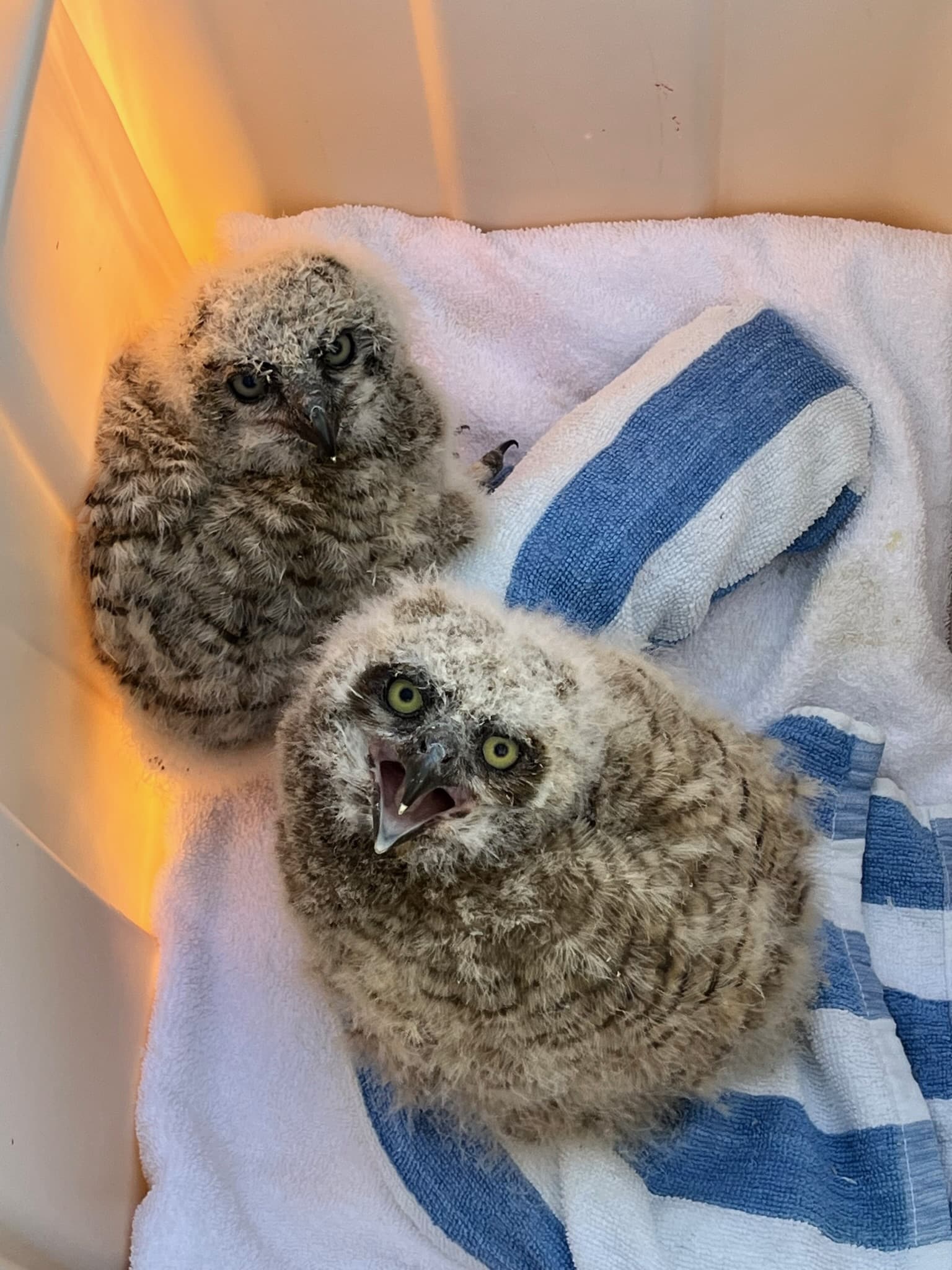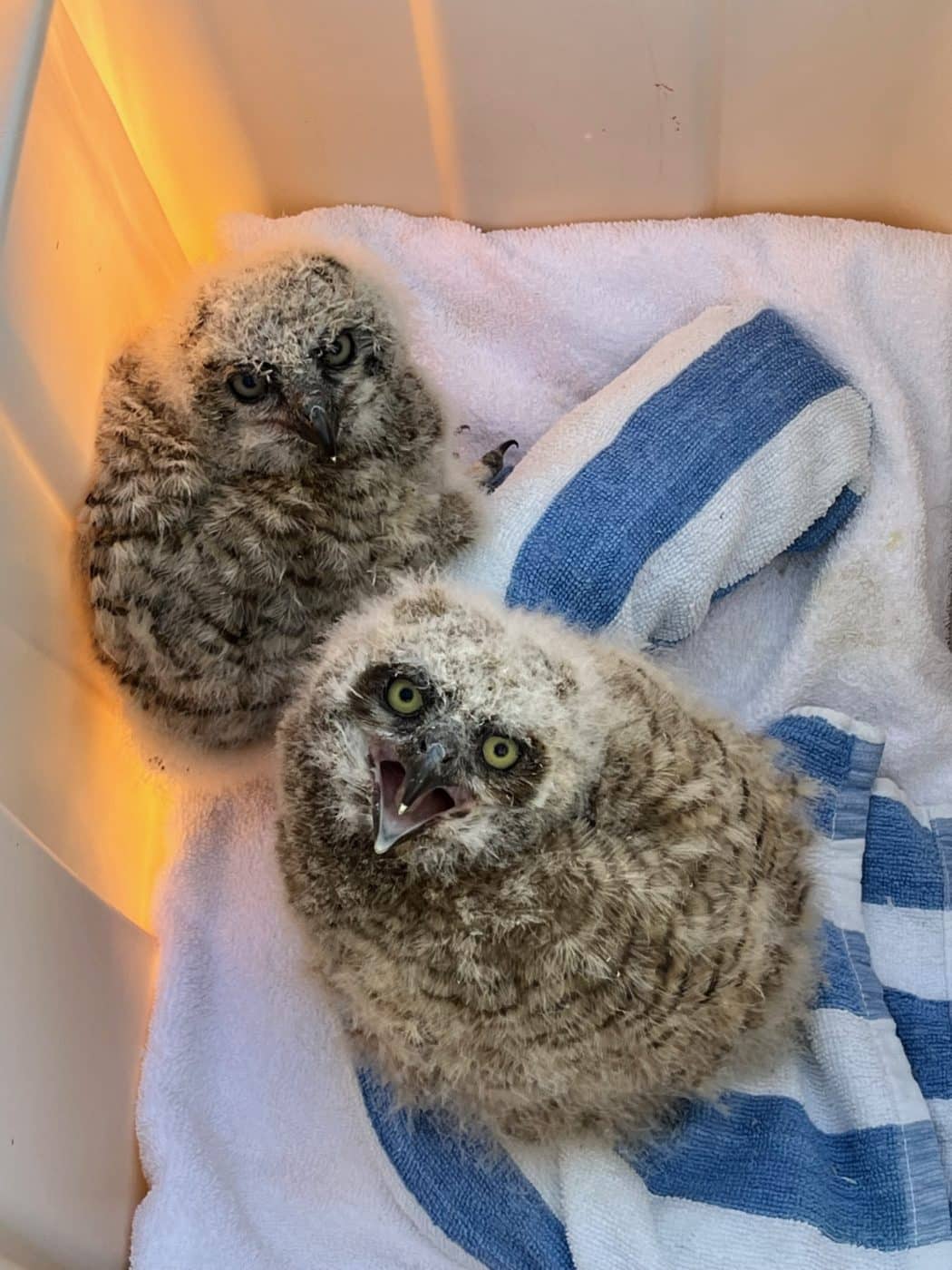 One nestling was a bit larger and more vocal than its sibling was. Although both were alert, in fair body condition and showed signs of slight dehydration.
The owlets received fluids, Chinese herbs and Vitamin K, which was given as a precaution. While the owlets didn't show signs of internal bleeding, Vitamin K is necessary for normal blood clotting because owls eat rodents and anticoagulant rodenticides are a common, overused method of pest control. There is always a concern that any bird of prey admitted has ingested some level of anticoagulant rodenticides. Severe cases of anticoagulant rodenticide poisoning are fatal.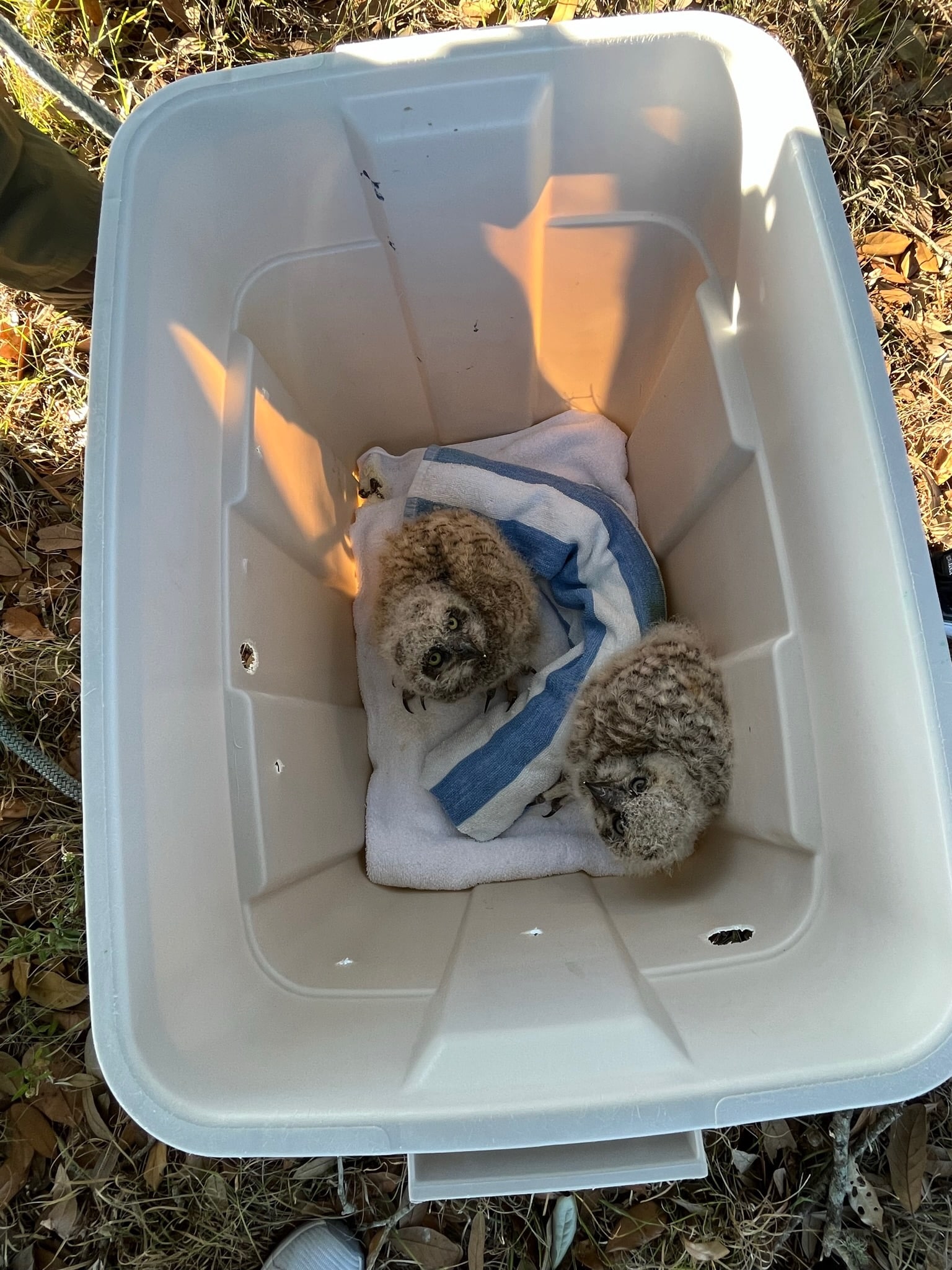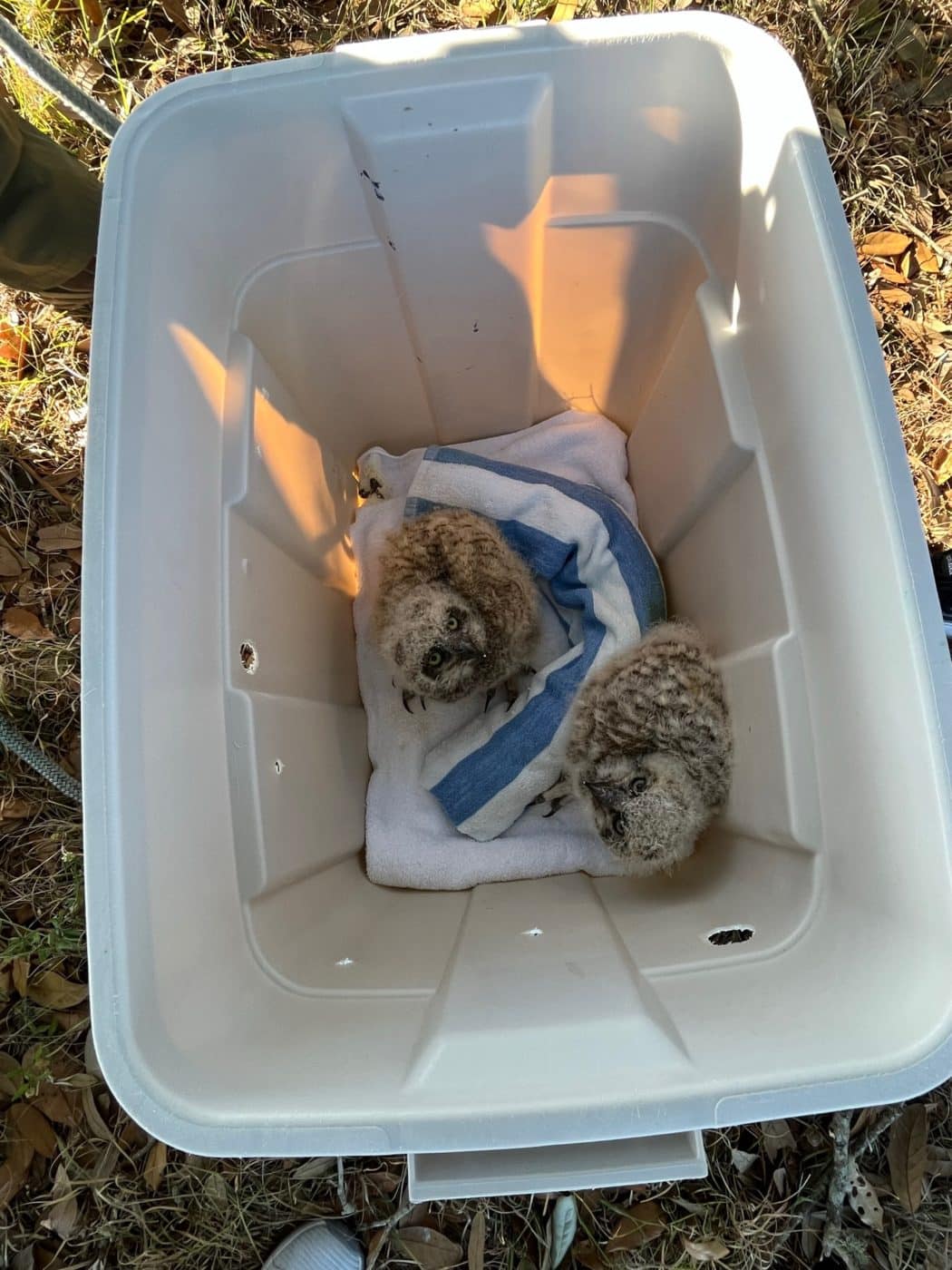 Staff placed the owlets in an animal intensive care unit to rest.
Electrolytes were continued and a rodent diet was provided at subsequent feedings during the day and night. Both owlets responded to well to the treatment plan and showed no signs of trauma from their fall from their nest.
Staff stayed in contact with the rescuer and sent Wildlife Hospital Volunteer, John Tekdogan, to the site to evaluate and create a re-nesting plan. John located the owls' nest in a large oak tree and could see the nest had a large hole and was falling apart, hence the reason the owlets ended up on the ground. After two days of care, the owls were cleared for renesting.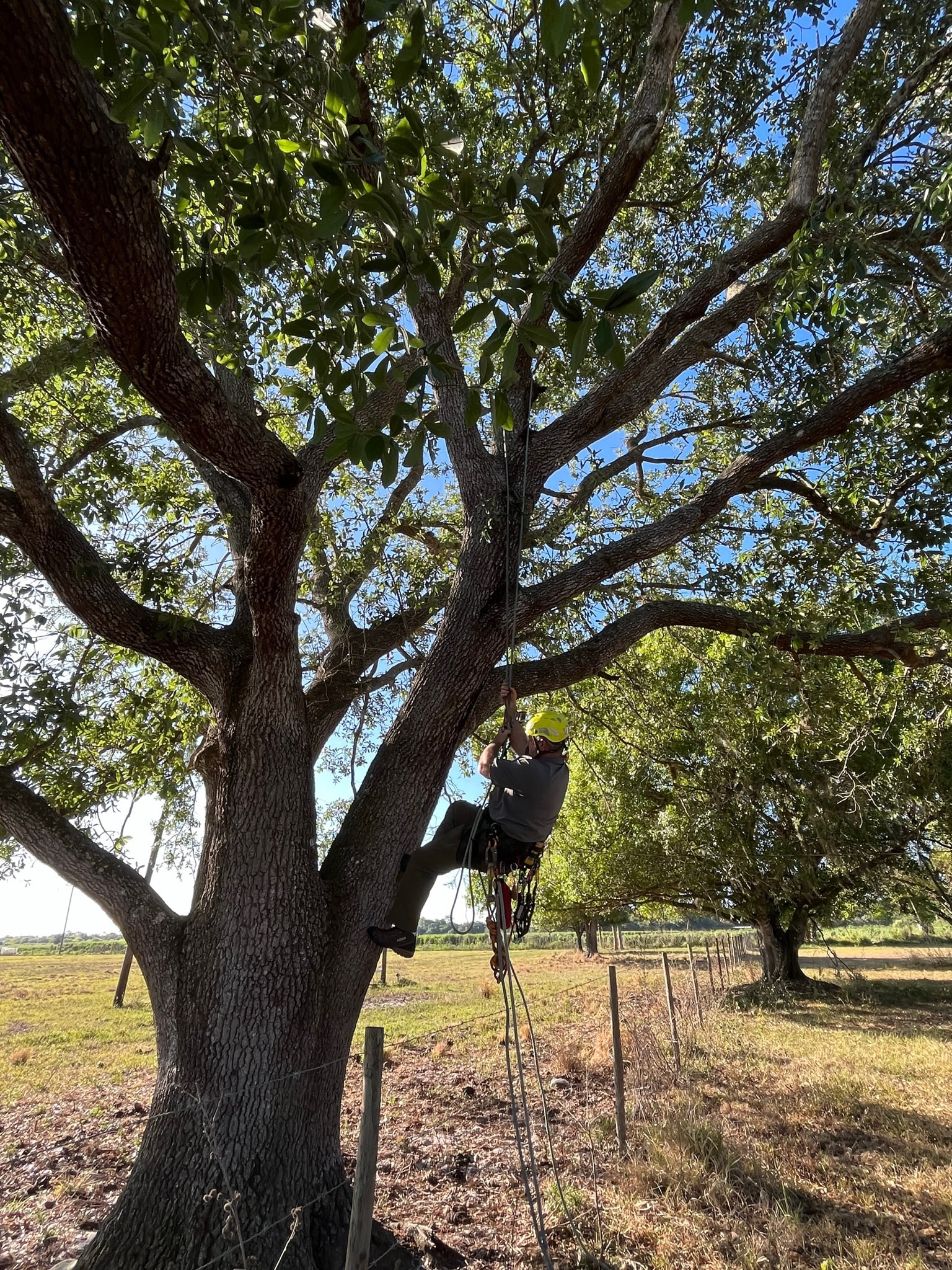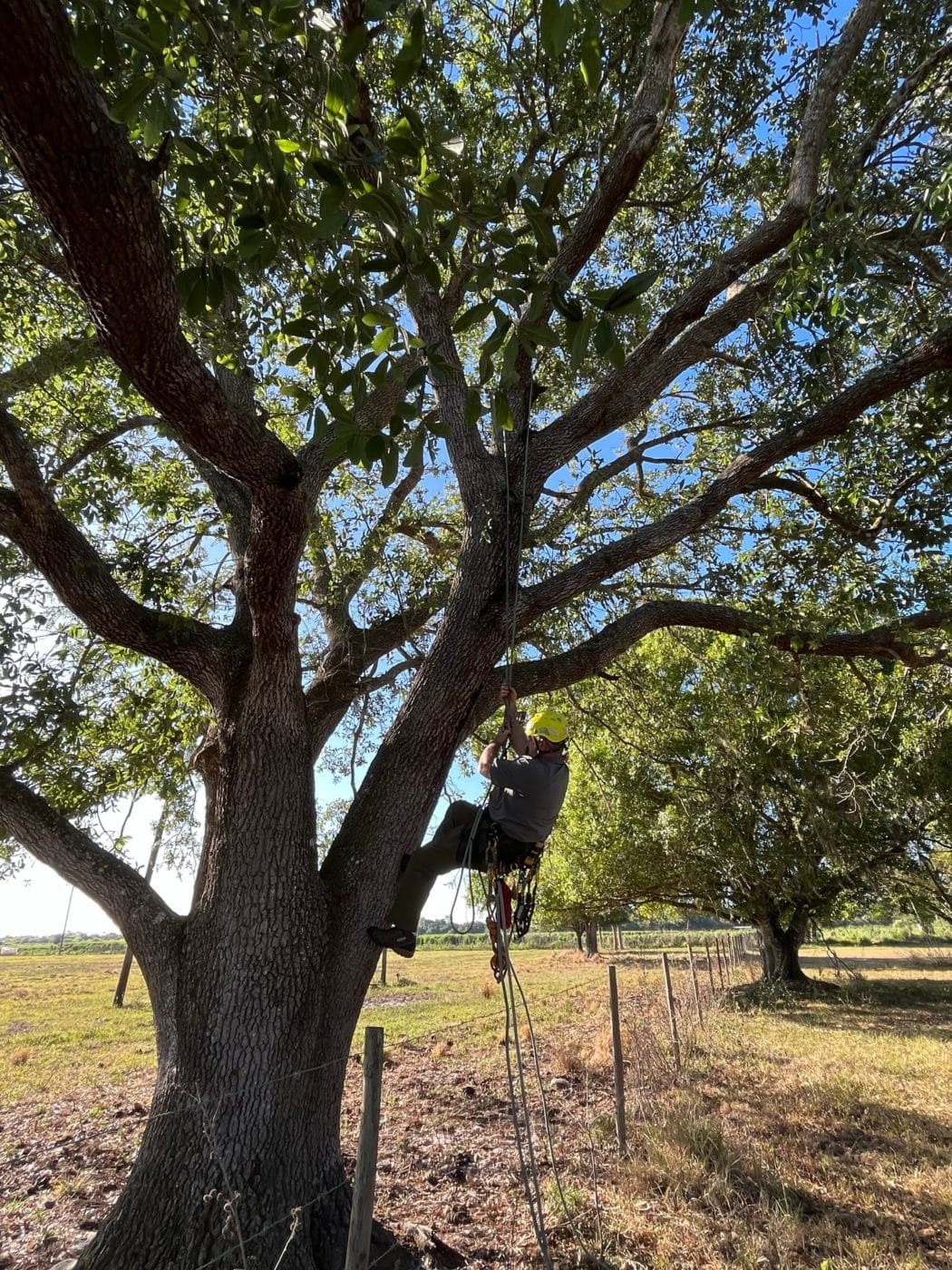 Hospital staff called Ian Orlikoff, an ISA Certified Arborist for help re-nesting the owlets. Ian and his wife Stephanie owned Signature Tree Care in Naples until 2020. For over two decades, Ian donated his time and services re-nesting eagles, owls, and hawks. While no longer in the tree service business, Ian still eagerly assists with renestings. Ian and Stephanie now own Naples Live Edge Wood. Naples Live Edge Wood provides live edge furniture and raw live edge wood slabs. Ian and the team at Naples Live Edge Wood create gorgeous, functional home furnishings at their wood shop on Mercantile Ave. 
The Wildlife Hospital renesting team met Ian at the nest site; after evaluating the tree where the owlets were found, Ian used his ropes and climbing gear to scale the tree. A sturdy wicker basket replaced the dilapidated nest. The owlets were placed in a box and a pulley was used to raise them up to Ian who was waiting in the tree. The owlets settled in the nest with no difficulties.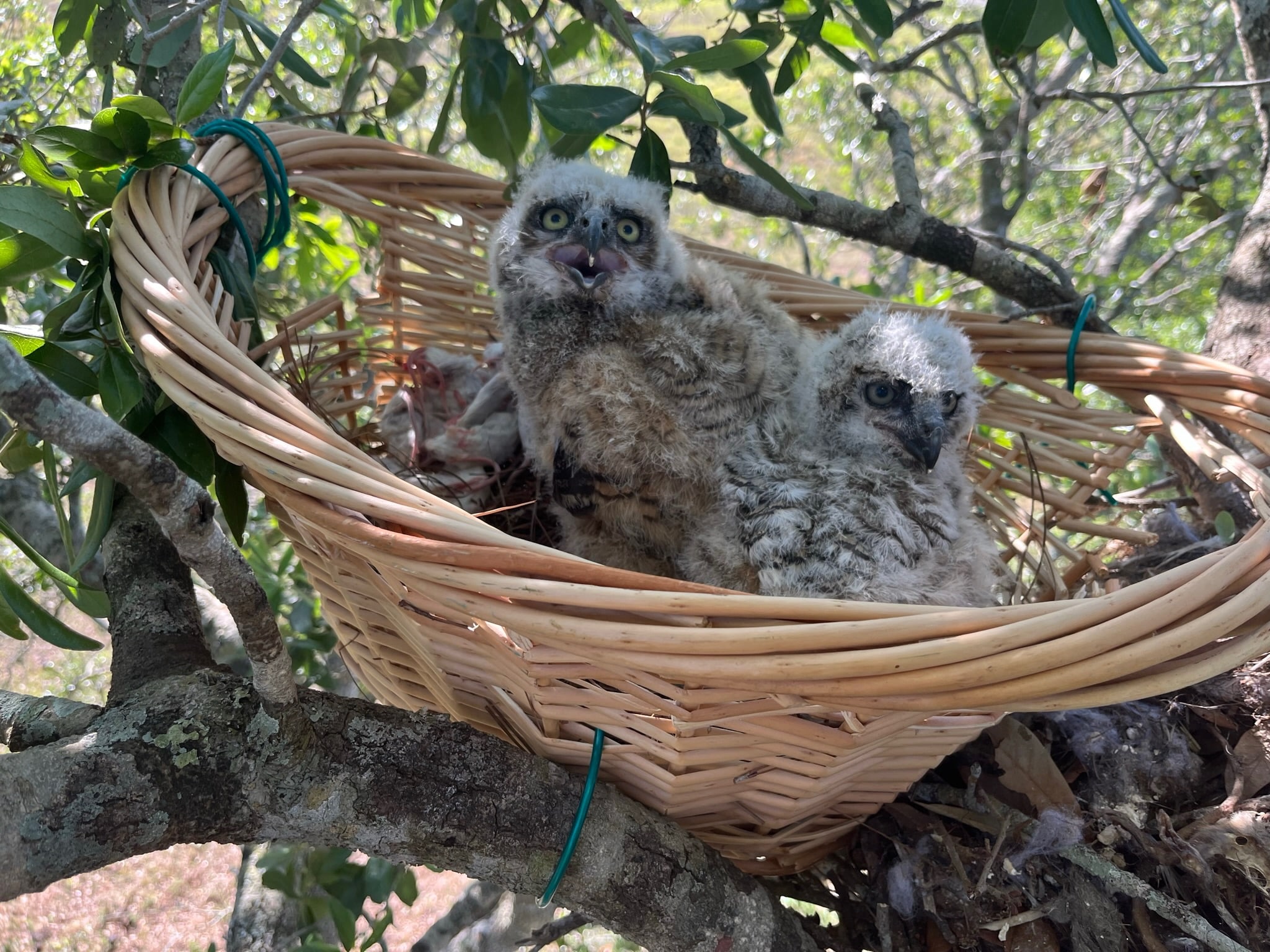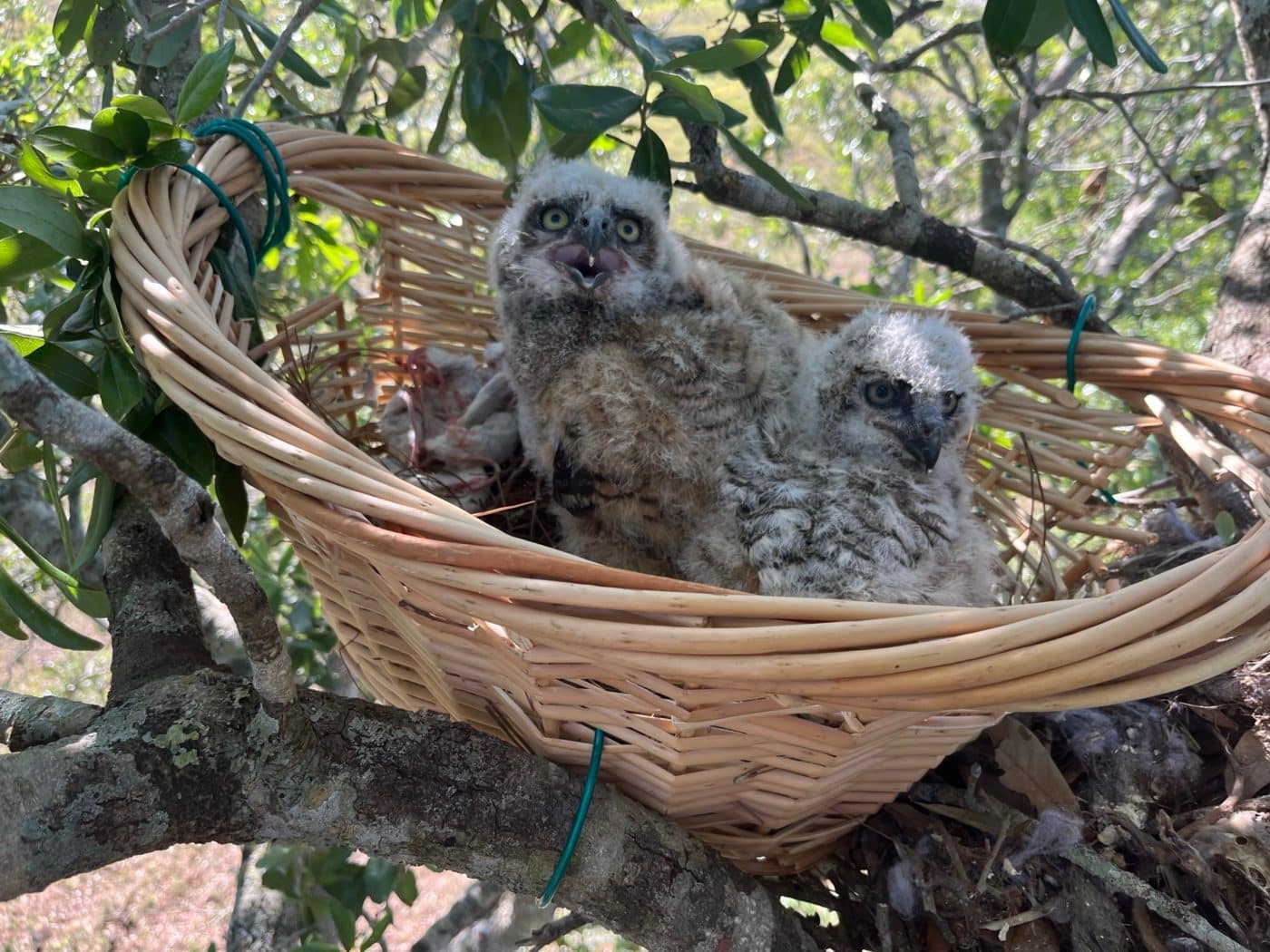 The owls' rescuer monitored the tree all day and late into the evening to see if the parent owls returned but didn't see any adults. The following morning, hospital volunteer, John Tekdogan returned to the site to check on the owls.
John spotted an adult owl in the tree near the nest confirming the parent owls had resumed caring for their offspring.
Thanks to everyone involved with this rescue and renesting. Without the support of members of our community, these renestings would not be possible. Special thanks to Ian and his willingness to donate his time and skills for the benefit of local wildlife. The adult owls will teach their owlets the necessary skills needed to survive in the wild.
Recent Releases
A great horned owl, a peninsula cooter, a Florida softshell turtle, an eastern cottontail and three double-crested cormorants were released this past week. Several releases were put on hold due to the cold temperatures.
Opportunities to Help
There are many ways to get involved and support the Conservancy. We need volunteers. If you are a year round Naples resident and believe in our work helping native wildlife, please become a volunteer. Volunteers are vital to the work done at the von Arx Wildlife Hospital. Along with volunteering, become a member, donate and visit our website at www.conservancy.org. Learn about the Conservancy's work to protect Southwest Florida's water, land, wildlife and future.
Joanna Fitzgerald is director of the von Arx Wildlife Hospital at the Conservancy of Southwest Florida, 1495 Smith Preserve Way, Naples, Florida 34102. Call 239-262-2273 or see conservancy.org