By the end of July, the Learning Adventures Bus (LAB) will have reached about 800 campers this summer.
This year's Summer SLAM (Summer Learning Adventure Modules), supported by Naples Children & Education Foundation (NCEF) grant funding, is a dynamic two-part program that combines the innovative Learning Adventures Bus (LAB) and an engaging new field trip to our campus.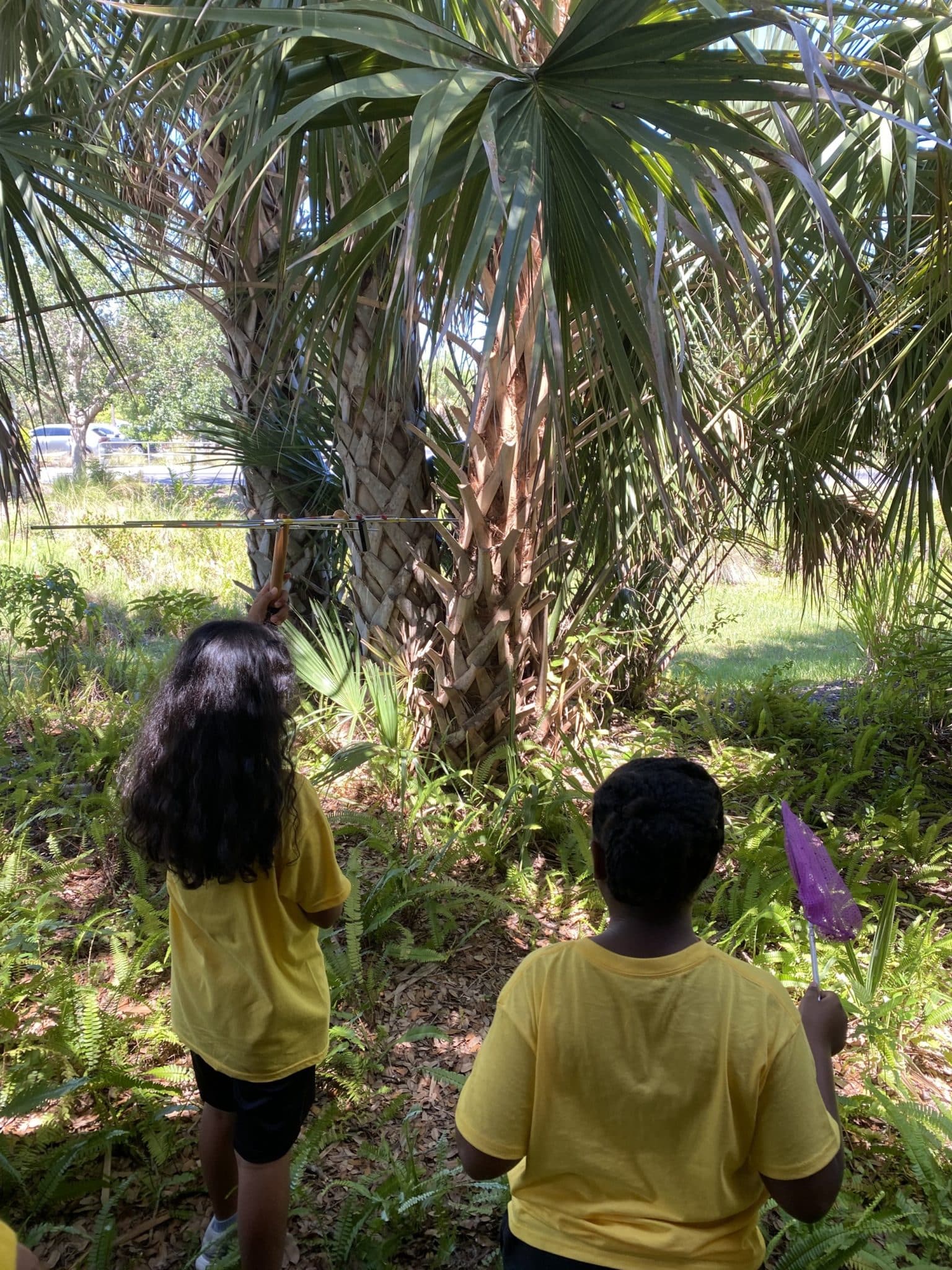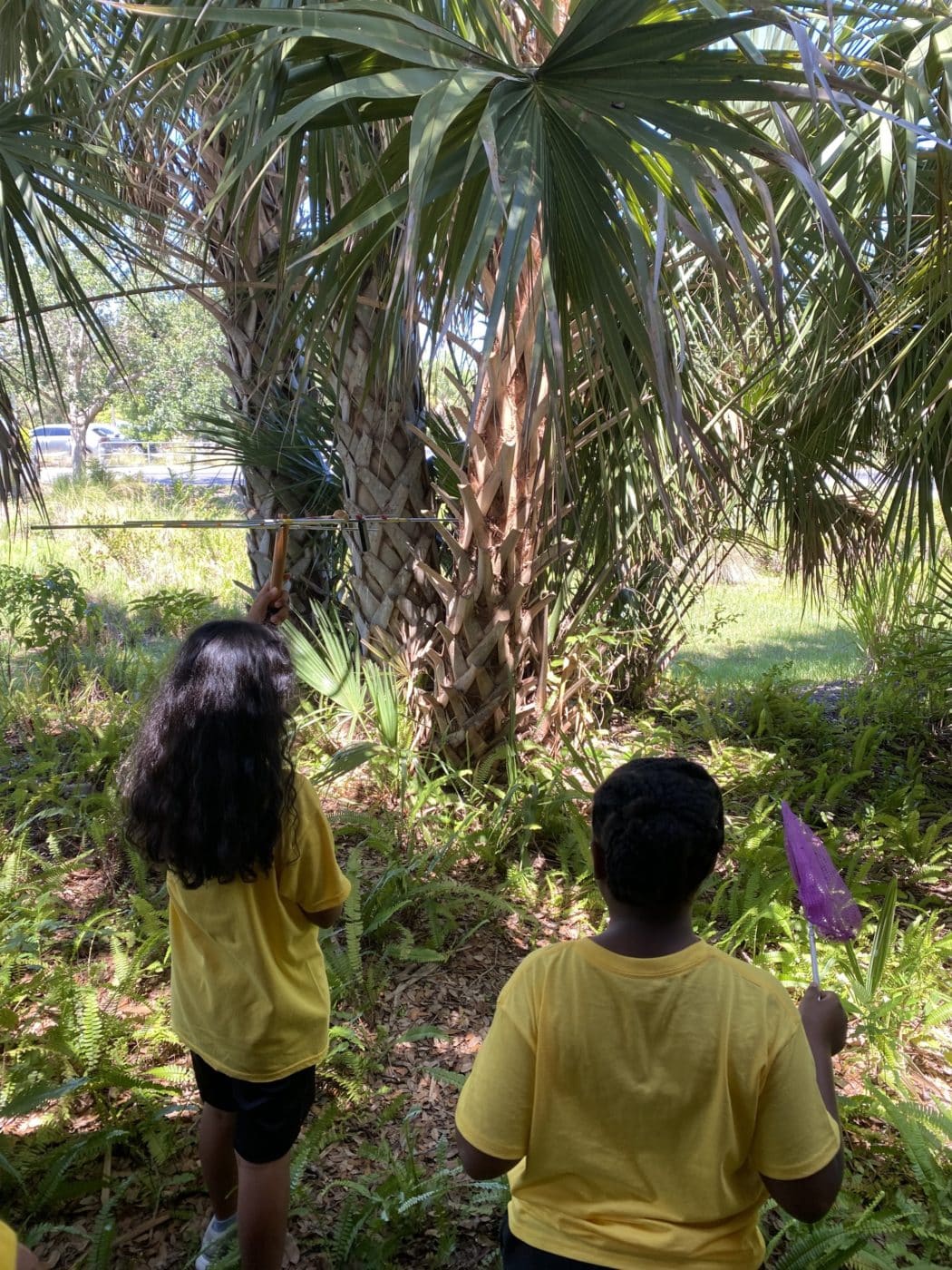 Student Programs Manager, Tonya Zadrozny, says that the LAB visits will include opportunities for campers to actively participate in science activities tailored to their age group, ensuring an enjoyable, free and educational experience for all.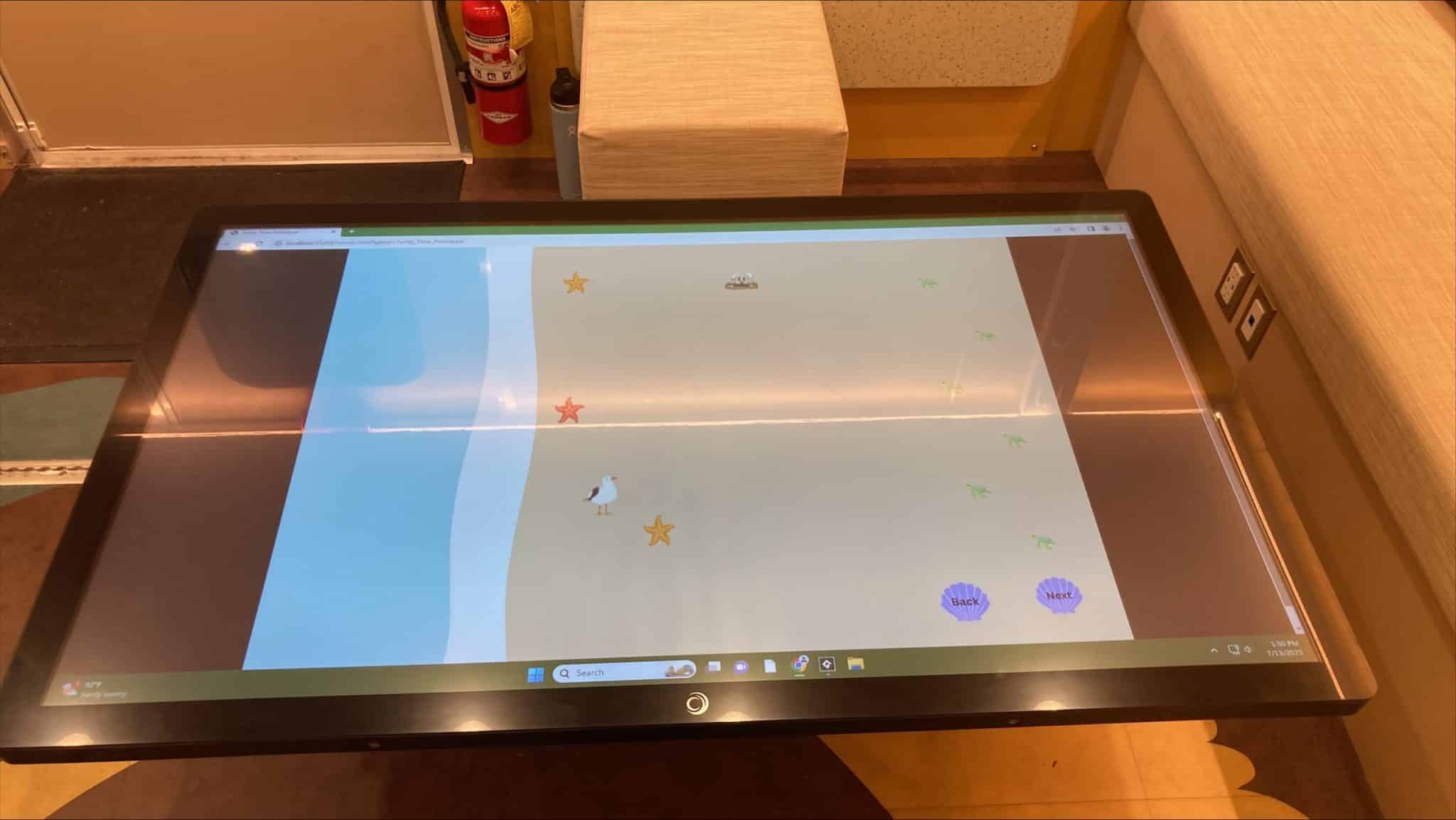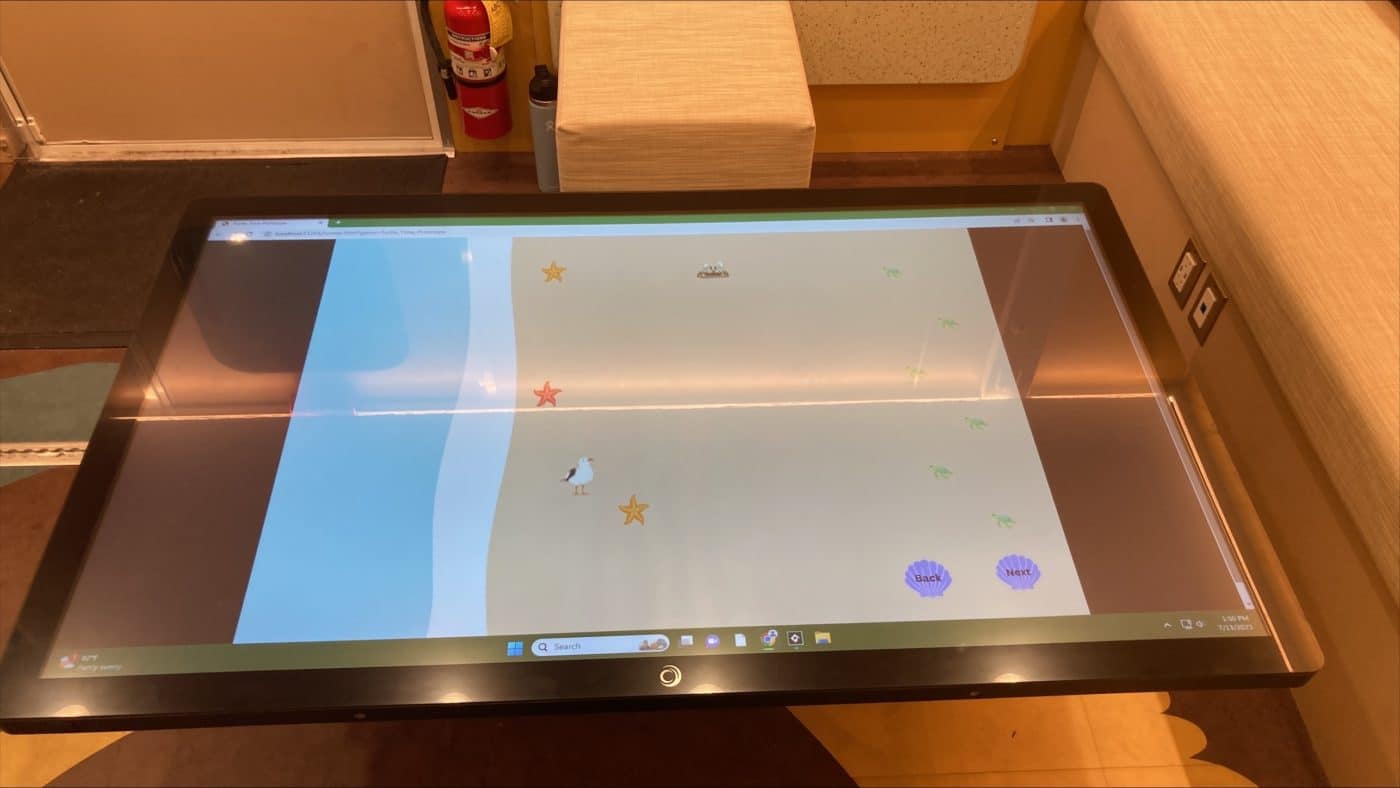 A sea turtle nesting game, created by Educator Tyler Byrd, using the LAB touch table is a unique way to learn. The game walks students through the difficulties sea turtle hatchlings face from egg to hatching. Students click on a sea turtle and lead them toward the water while trying to avoid any obstacles and predators. After, we discuss the ways in which we can keep beaches safe for sea turtles.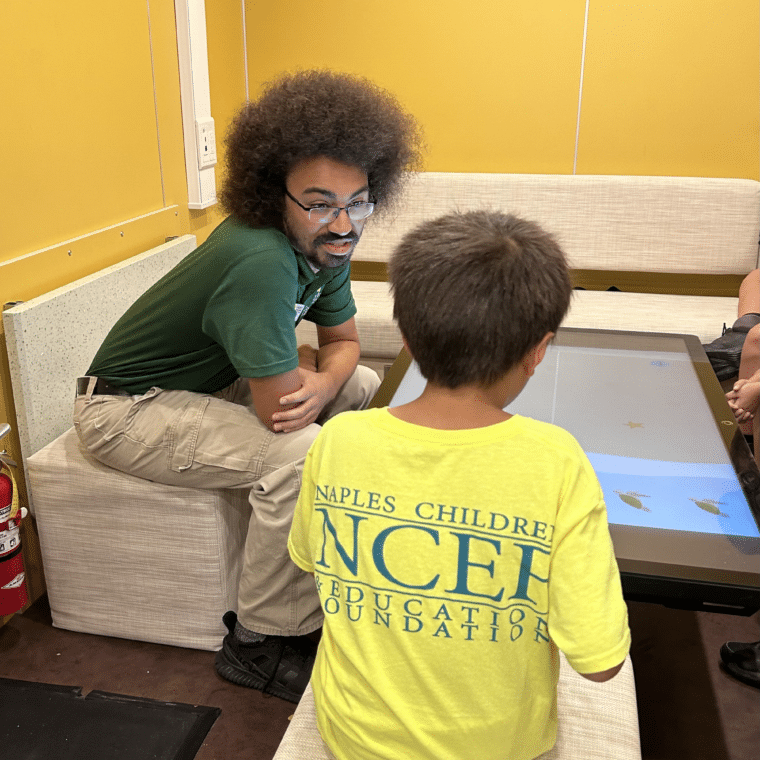 "It has been a lot of fun seeing kids getting excited about science and learning how they can protect hatchling sea turtles!"

Tyler Byrd, Conservancy Educator
The Summer SLAM program strongly reflects the Conservancy's mission of protecting Southwest Florida's natural environment and quality of life. Through hands-on activities, like the sea turtle hatchling game and nest excavation, campers develop an understanding of conservation efforts.
Jenna Book is an Education Intern working with the LAB for the summer. She recalls a time when she watched a 5th grader become extremely interested in the sea turtle excavation activity.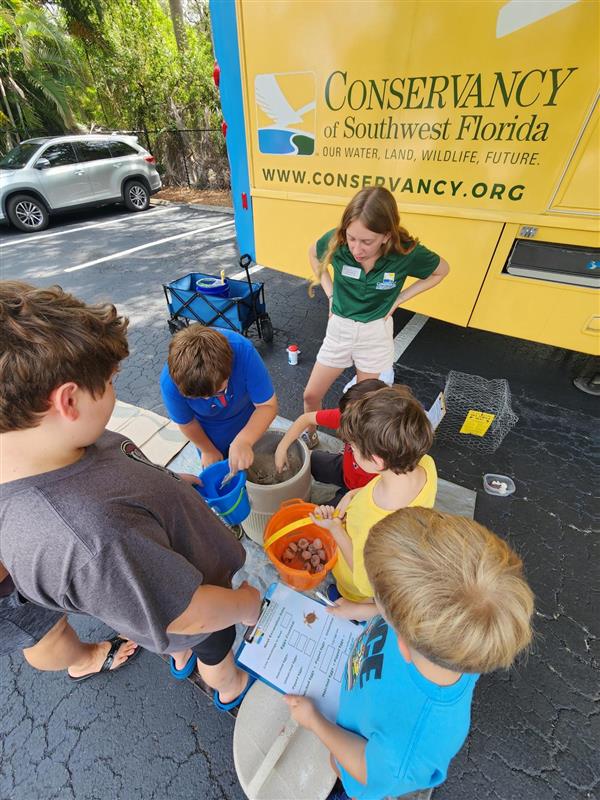 "He asked us about sea turtle eggs, including how they were able to breathe and if they were still affected by gravity. It is really cool to see kids who take a genuine interest in these activities and really immerse themselves in the wonders of science."

Jenna Book, Education Intern
The inclusion of the Learning Adventures Bus and campus field trip allows campers to connect directly with their local environment. By offering this program free of charge to students from underserved communities, the Conservancy ensures equal access to environmental education and STEM learning. The Summer SLAM program embodies the Conservancy's commitment to preserving Southwest Florida's natural resources for future generations.