The Learning Adventures Bus (LAB) cruised around town this summer, geared with microscopes and plushie pythons, as part of the Conservancy's new educational Summer Science Learning Adventure Modules program – The Conservancy Summer SLAM.
The LAB was designed to bring cutting edge technology and engaging science curricula directly to students in the five-county Southwest Florida area. Conservancy educators harnessed the power of having a mobile laboratory and classroom on wheels to bring its unique brand of hands-on, immersive environmental education directly to community organizations who serve students from Title 1 schools and underserved, underrepresented communities in Southwest Florida.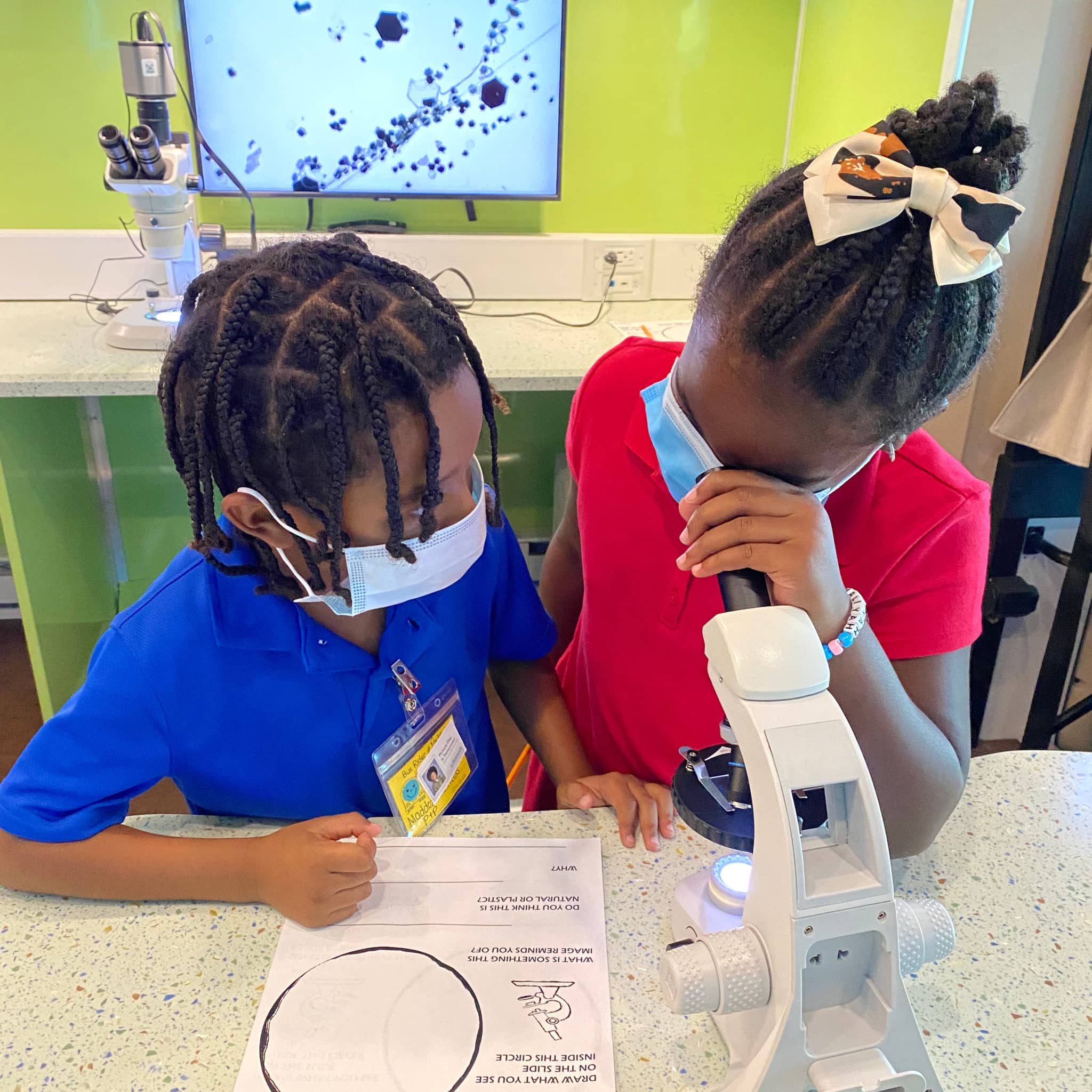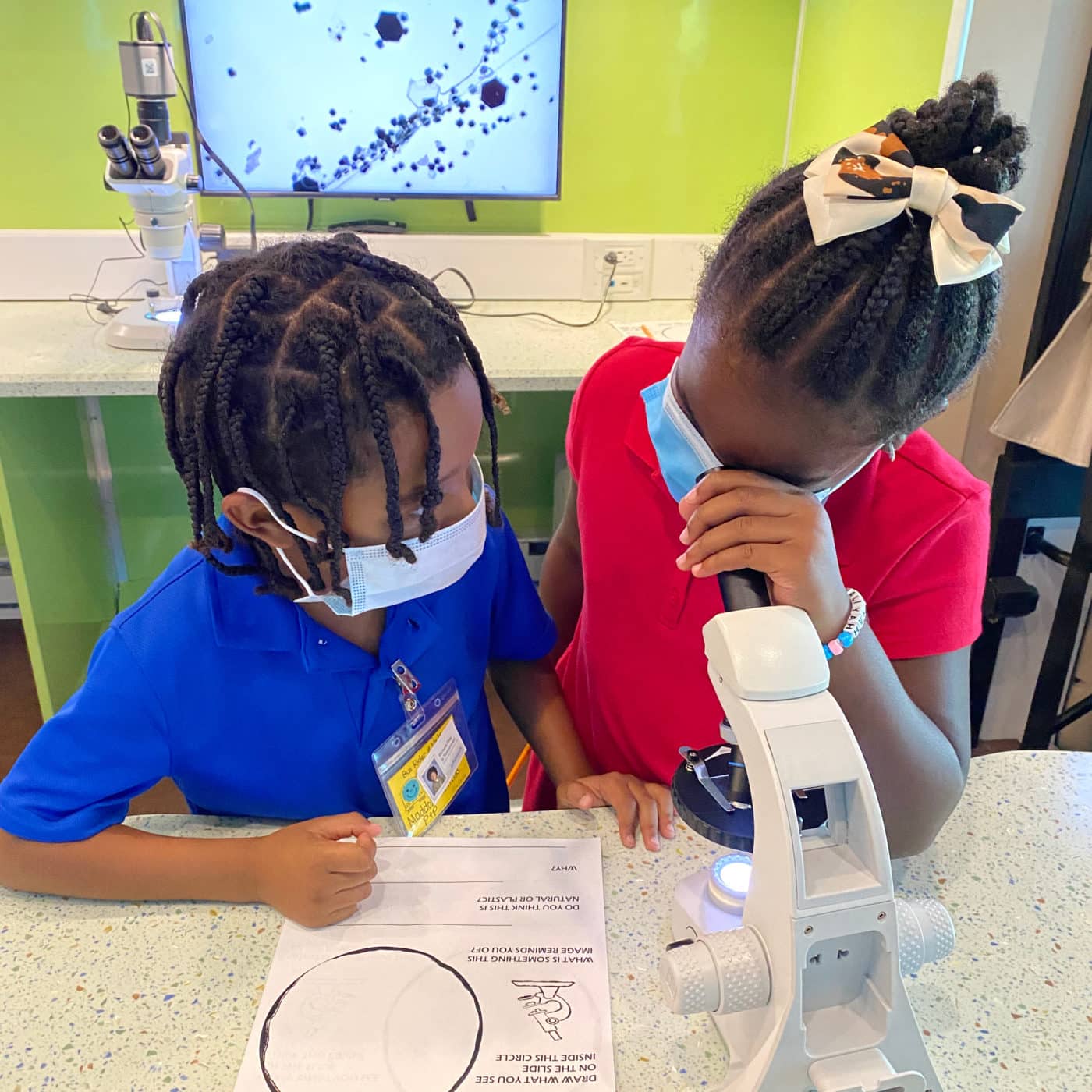 "Launching our LAB mobile classroom has been an incredibly rewarding journey. It's been a lot of hard work, but when we hear campers say things like: Can we go on again? When do you come back? Science is cool! – it makes it all worth the effort."

Tonya Zadrozny, School Programs Manager
Thanks to the annual operational support of three local funding partners Naples Children & Education Foundation (NCEF), Suncoast Credit Union Foundation, Richard M. Schulze Family Foundation, the LAB mobile classroom reached more than 760 students at 11 locations in Collier and Lee counties with its unique summer science learning programs.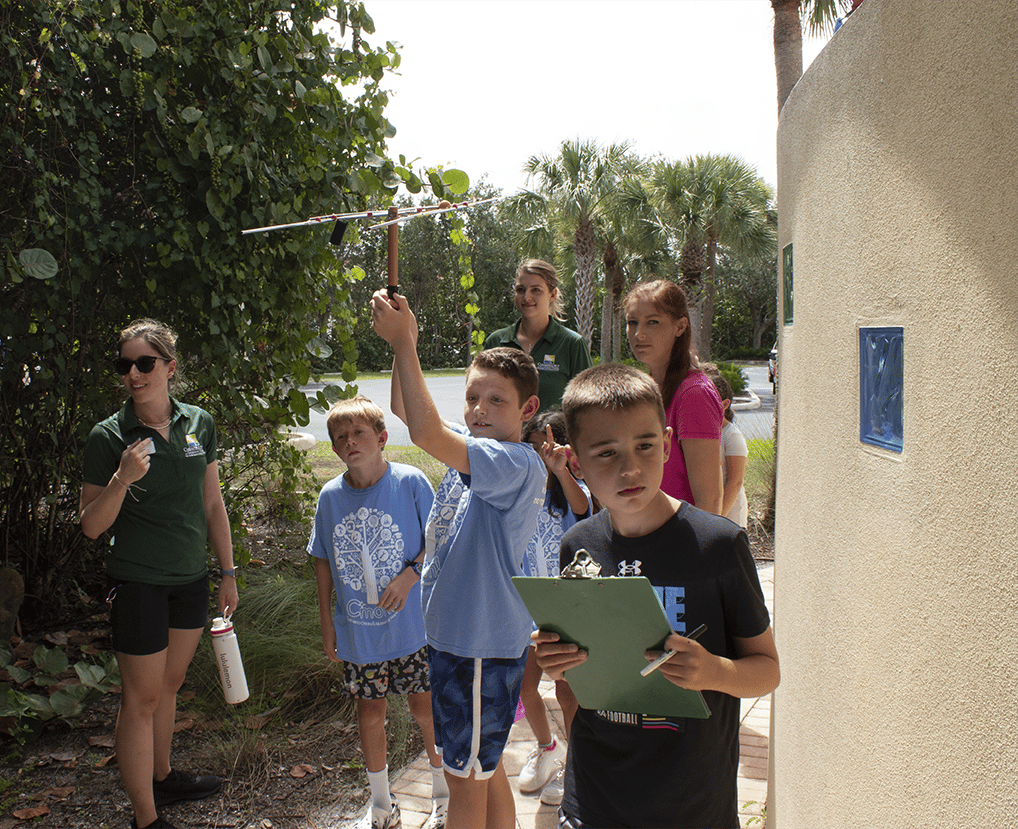 Younger participants learned about frogs and toads, invasive species, and why clean water is important for SW Florida and its inhabitants. Older students learned about Burmese pythons, how Conservancy scientists research these snakes, and how this invasive species impacts our native ecosystems.
From teaching toad calls and metamorphosis to tracking down invasive species like the Burmese python, the LAB mobile classroom drove STEM education to the next level.
"Facilitated by our amazing team of educators and interns, the LAB programs have been hugely impactful. Students have shown enormous learning gains and nearly every community partner we have worked with has asked for one thing: More, please!"

Alex Levine, Director of Education
The Summer SLAM take-home STEM science kits included a Florida nature field guide, a nature journal, a hand-held microscope, coloring utensils, and a free nature center pass for up to 5 people. These kits were designed to encourage and empower young learners to continue to explore their own local environments long after the Conservancy's program has concluded.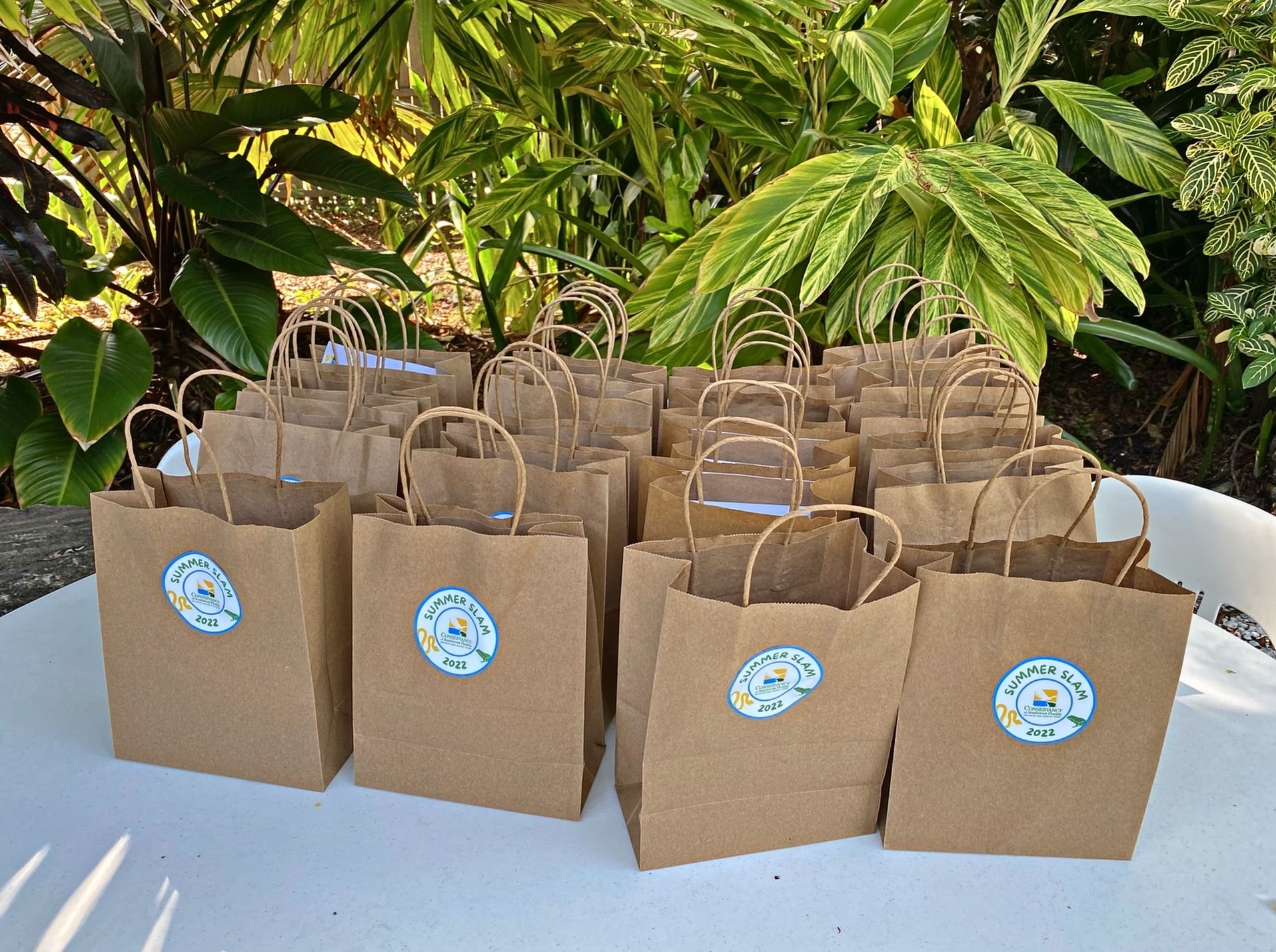 The Conservancy is slowly but steadily increasing the LAB's scope and reach. For the 2022-23 school year, the LAB will continue to offer afterschool and Summer SLAM programs while adding a new in-school program serving third and seventh grade students in Collier County. This program will explore SW Florida's water, how harmful algal blooms impact us, and why climate change is a major driver in these occurrences. You can also see the LAB at community events throughout the year.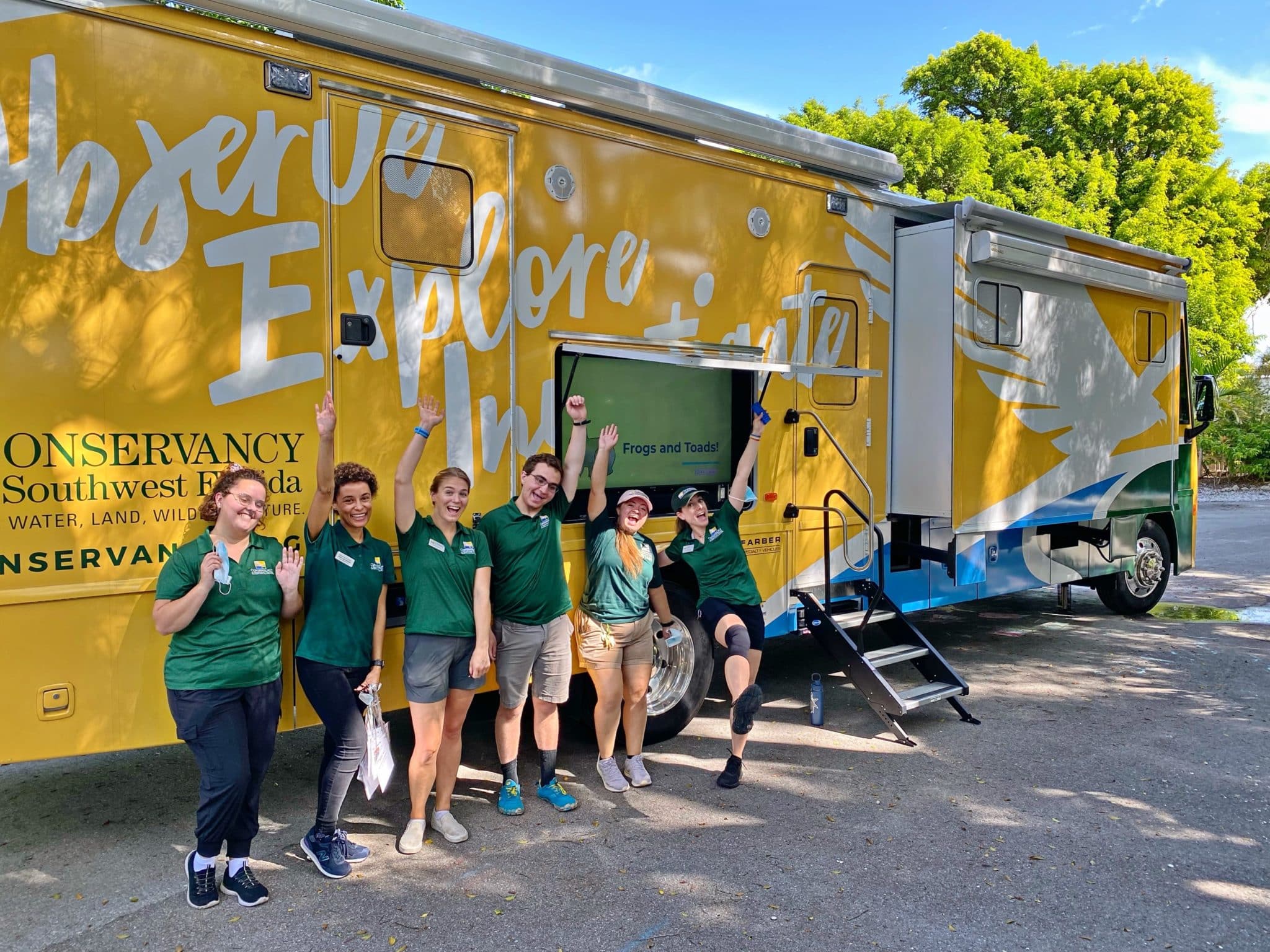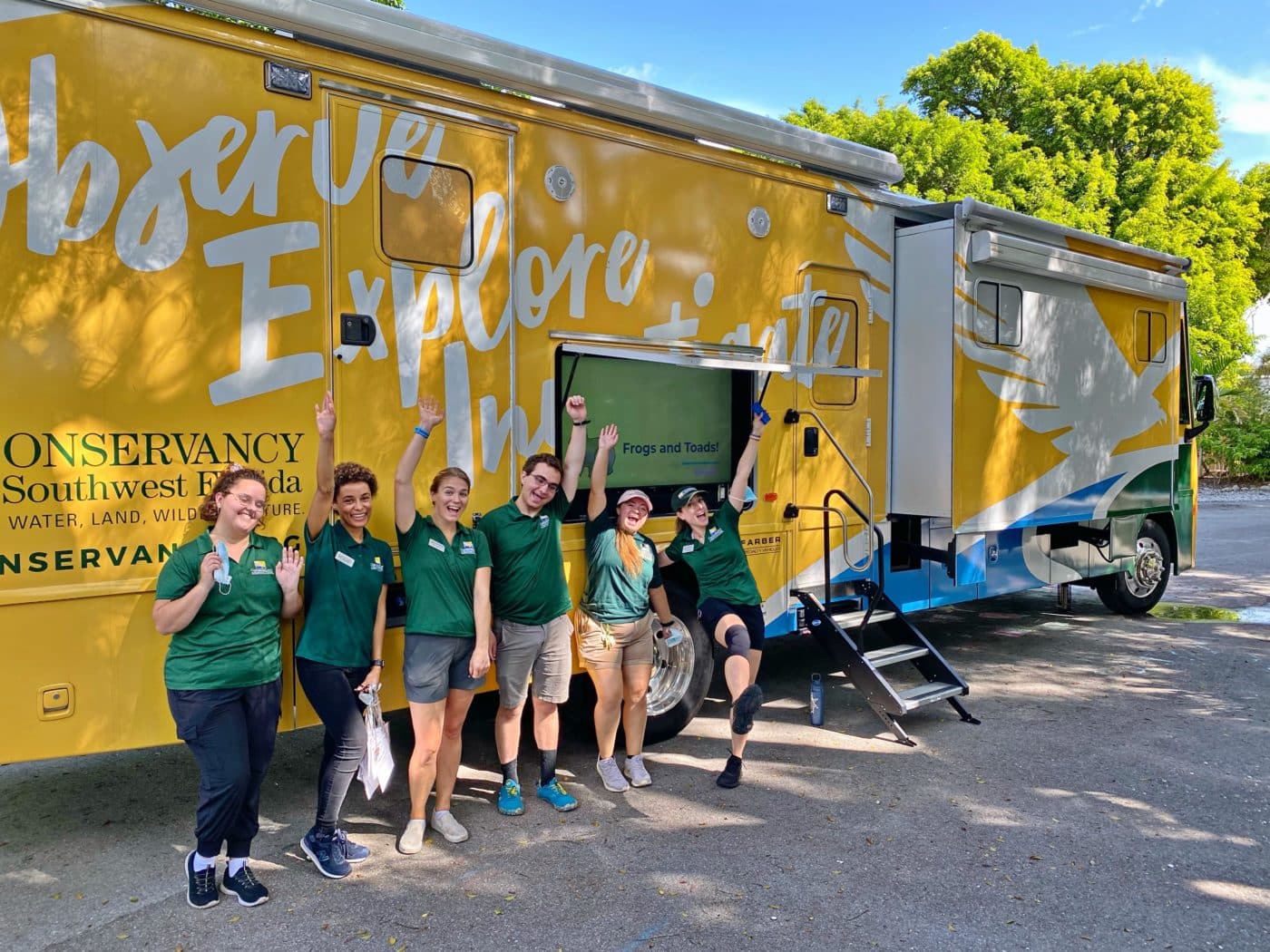 Stay tuned and give us a honk and a wave the next time you see the mobile classroom!