The 21-acre Nature Center features a collection of indoor and outdoor exhibits and artifacts curated to showcase Southwest Florida's unique ecosystem. The experience includes the newly renovated Susan and William Dalton Discovery Center with the new John & Carol Walter Discovery Wing, which features an invasive species and climate change galleries.
The Nature Center is listed as site #69 on the Great Florida Birding Trail and also boasts electric boat tours featuring live flora and fauna along the Gordon River; docent-led visitor programs on topics such as reptiles, birds of prey, oceans, and wildlife injury prevention; and a wildlife exhibit.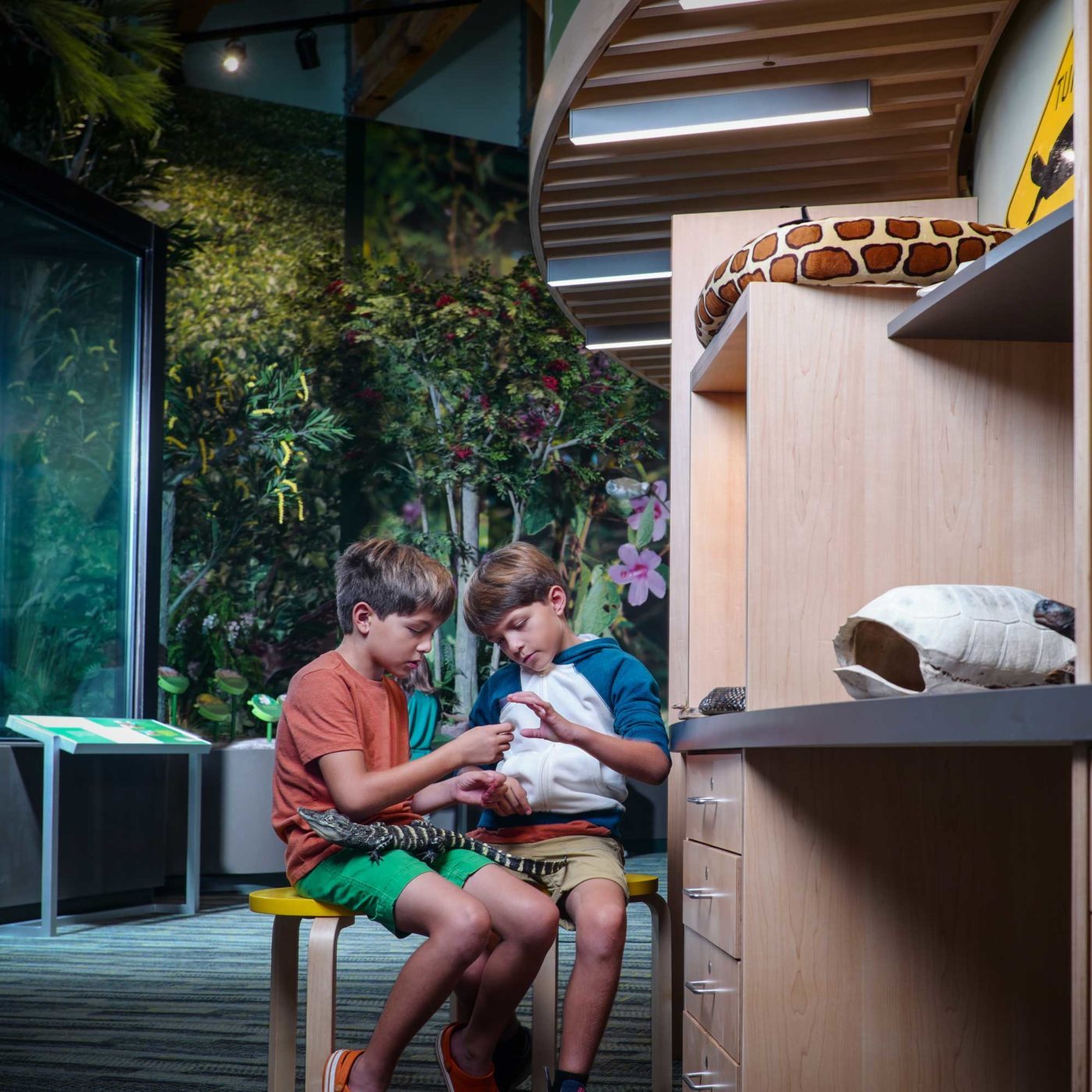 Tuesday - Saturday (Closed Sunday & Monday)
9:30 a.m. - 4 p.m. 
See new exhibits and revisit your favorites!
Between the classic Touch Tank and Little Explorer Play Zone to the new Augmented Reality and Science on a Sphere exhibits, the Dalton Discovery Center has something for everyone.
New Discoveries
We've added multiple new exhibits to the Dalton Discovery Center! Be sure to check out the Invasive Species and Climate Change Galleries inside the new John & Carol Walter Discovery Wing.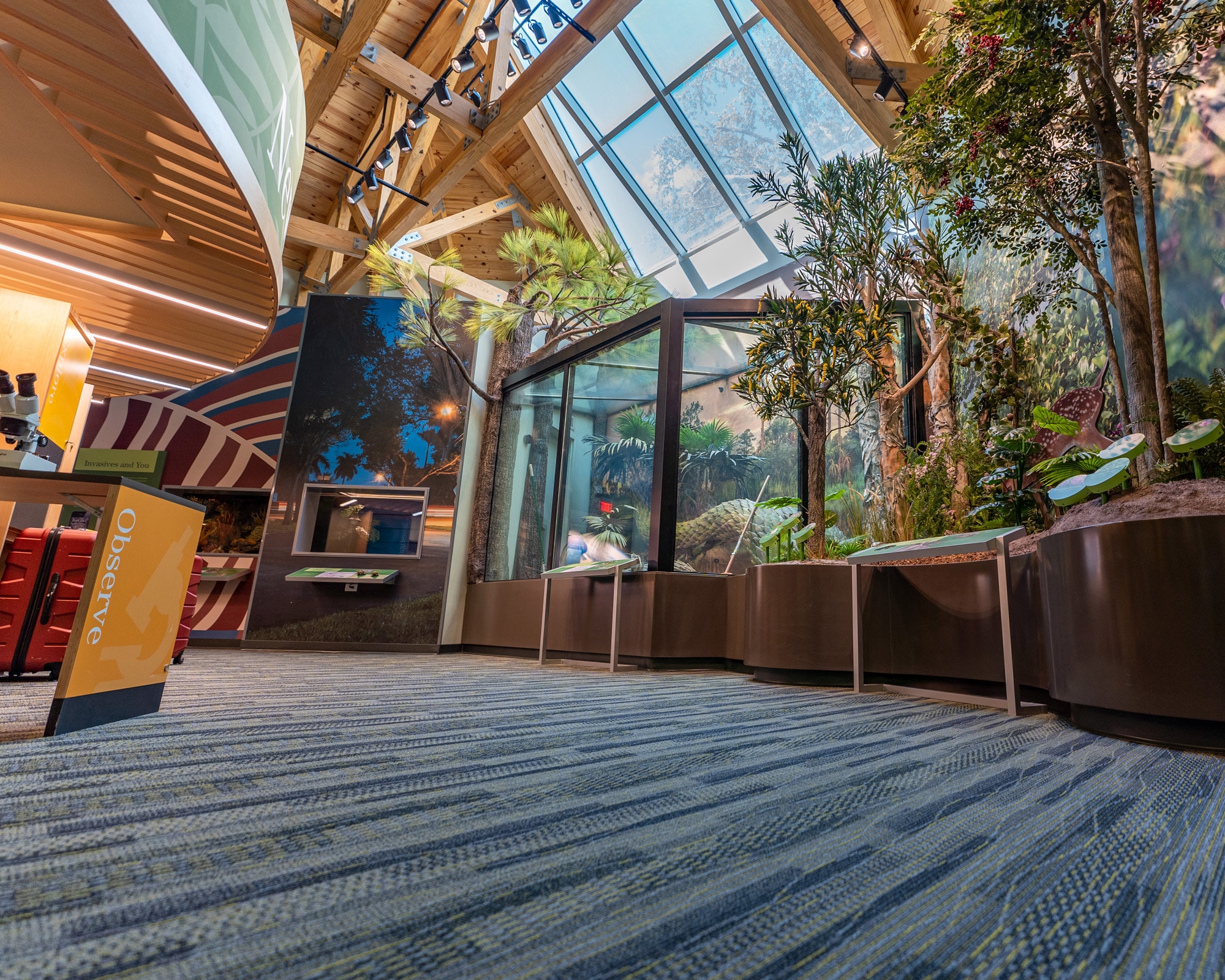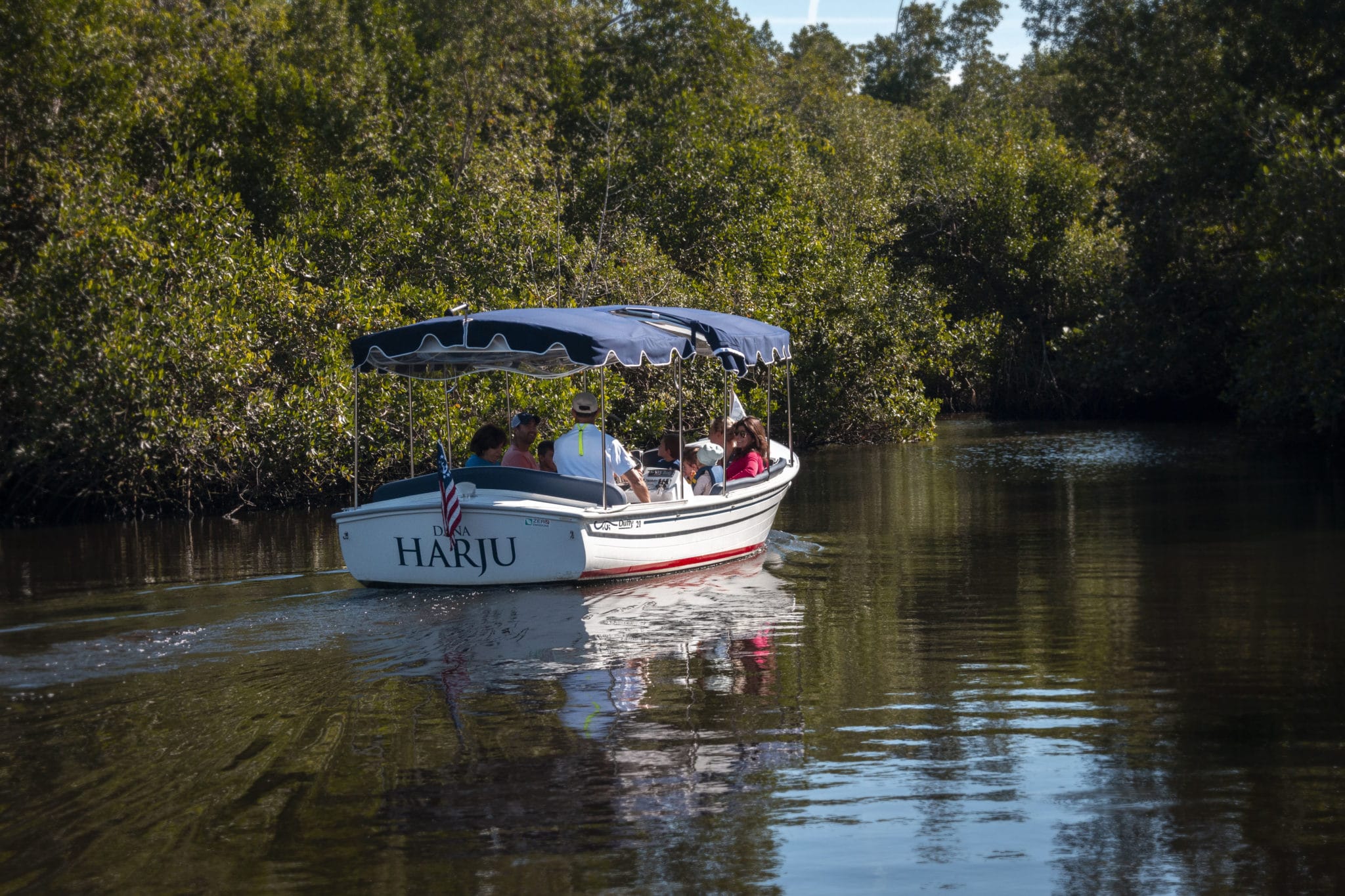 Electric Boat Tours
All aboard from the Allyn Family Dock! Take a leisurely, informative, and fun 45-minute cruise along the beautiful Gordon River here in Naples.
The boats depart at the top of every hour and no reservations are required! Boat tours are included with your Nature Center admission fee.
Fun For the Whole Family
There's something for everyone at the Conservancy Nature Center! The new John & Carol Walter Discovery Wing features interactive educational experiences, like the New Discoveries Lab!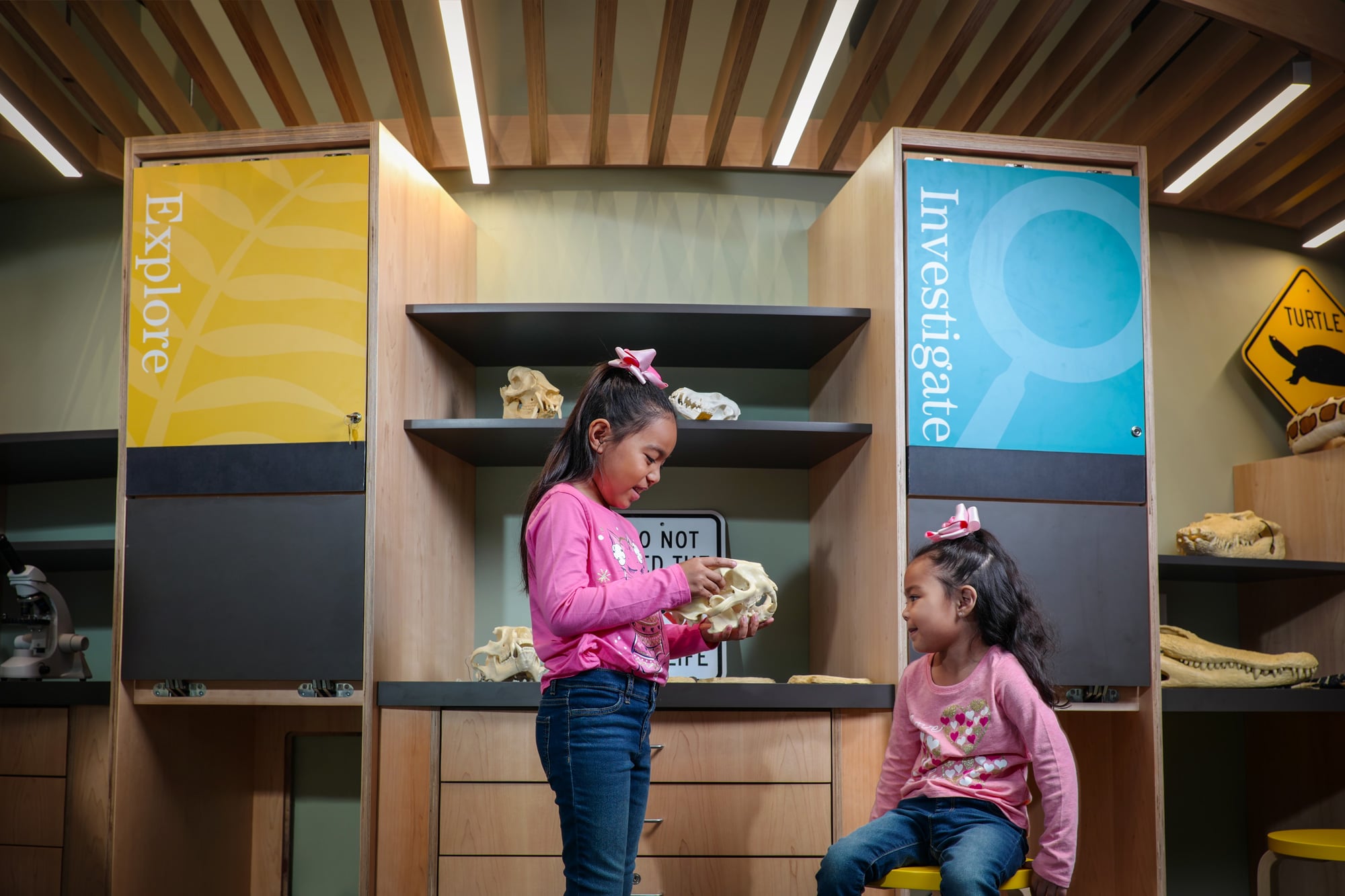 Additional Programs at the Nature Center
Our Education Team will lead two daily talks on the deck here at the Nature Center! Join us to learn about invasive species here in Southwest Florida and our work with them.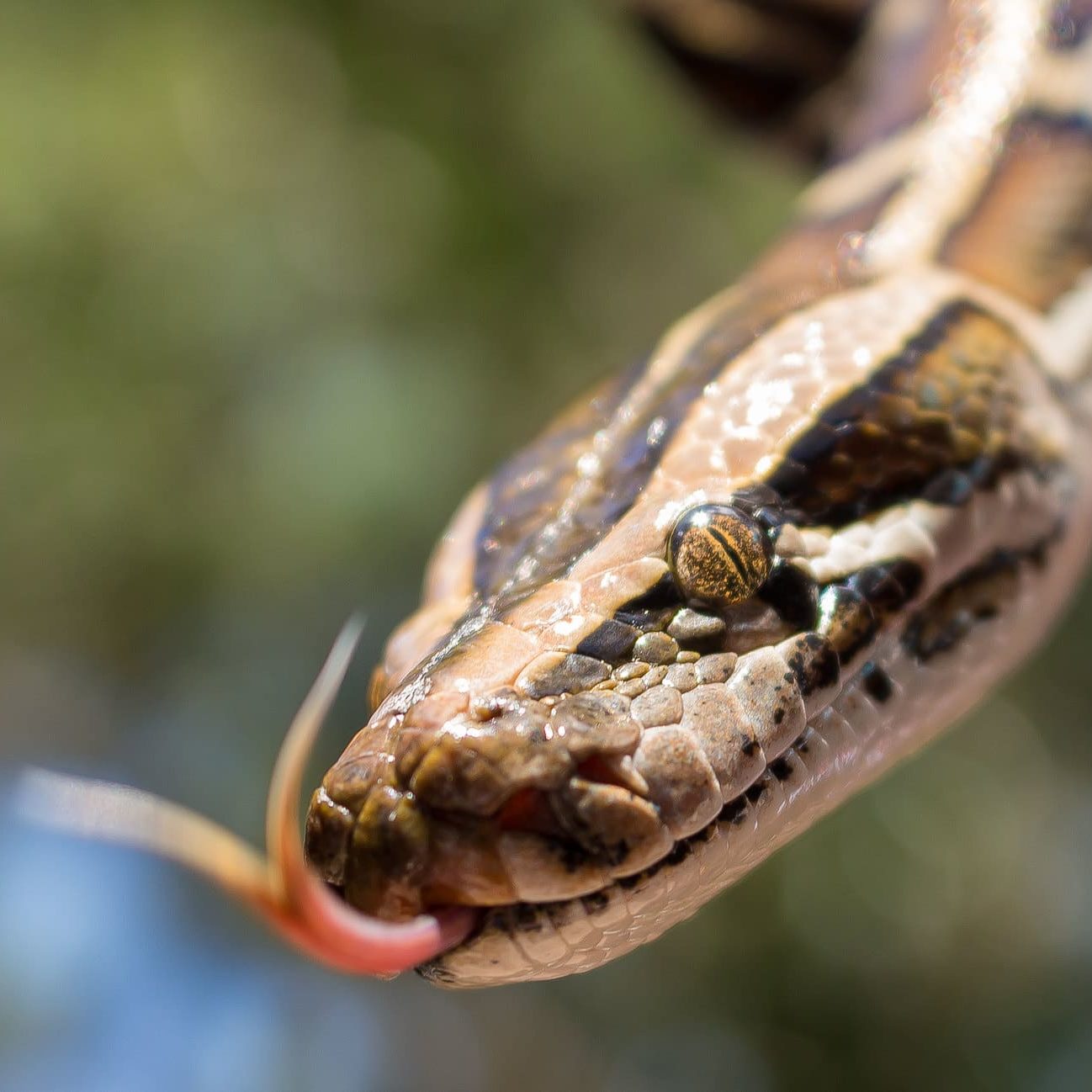 Little Explorers Program Schedule
The Little Explorer Play Zone is open from 10 a.m. to 4 p.m. every day the Nature Center is open. We also have special programs available on select days. The specific dates are listed below.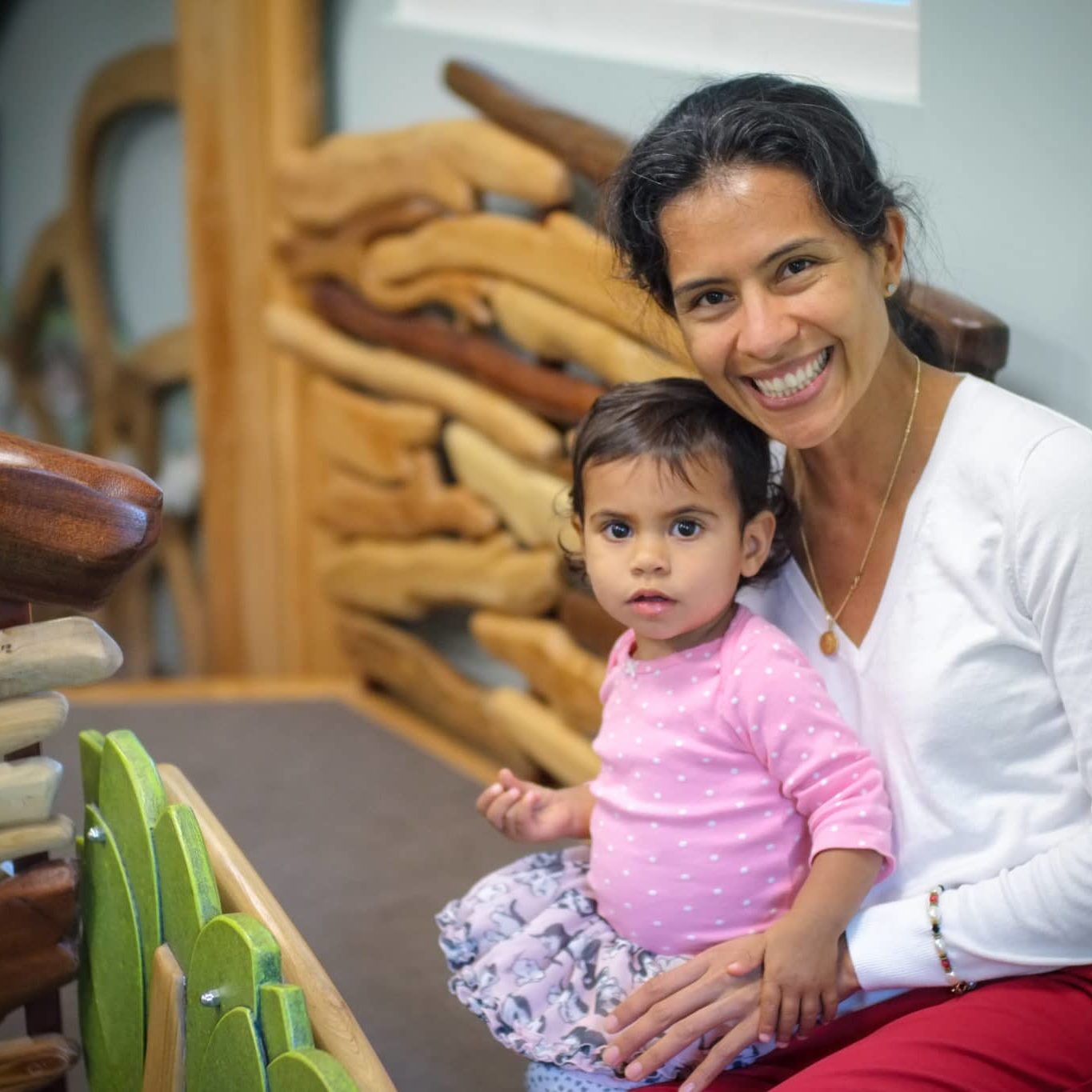 Best for kids 18-months to 5-years-old
Bring your little ones to our Little Explorer Play Zone to participate in multi-sensory, interactive activities, stories, and crafts. You will have the opportunity to learn about topics that relate to our mission of protecting Southwest Florida's water, land, wildlife, and future. Little Explorers will also get to meet ambassador animals and explore the entire Conservancy campus!
Our Earth
Endangered Species
May 5: Eyes on Endangered Species
Listen to riddles and rhymes during this fun story to discover endangered species around the world. Keep your eyes open as we play a matching game to learn about animals that need our help in our own backyards and even meet one up-close during a live animal encounter!
May 12: Felina's New Home
Felina the Florida Panther has had her home invaded by people, trash and noise! With help from biologists, Felina and her friends finally find a quiet and clean new home. Learn about Florida Panthers and their habitat and then make a craft to take home!
May 19: Sea Turtle Tales
Join us as we read about the adventures of Gary and Harry the sea turtles and learn all about the effects pollution has on Florida's sea turtles. Afterward, we'll visit our Patch Reef tank and get an up-close look at our resident Loggerhead sea turtle!
May 26: Fabulous Frogs
Sometimes we think it's better to be somebody else but in the end, it's best just to be YOU! Learn alongside with Frog about different animals and how they each have a different but very important role to play in nature.
Ocean Animals
June 2: Jenny Jellyfish
Join us in reading the story of Jenny and Jiggly, two moon jellies who get in a lot of trouble, but the helpful humans came to the rescue and save their lives! After the story we will sing the moon jelly song and make one to take home!
June 9: Henry the Manatee
Come along as we learn all about Florida's state marine mammal—the Manatee! Help us discover what a manatee eats and where they live. After the story, stick around for a fun activity and craft!
June 16: Mr. Seahorse
Put on your suit of armor, as we learn just how tough seahorses are! Make your own father seahorse to take home, as we take part in the incredible journey of how seahorses raise their young!
June 23: Fabulous Fishes
Dive into the scaly and slippery world of fish!  From a seahorse floating with seagrass to an angelfish hiding near the coral reef, dive in as we count just how many FINtastic fish we can see during a visit to our discovery center!  Take home your own decorative fishy craft and learn just how many fish there are in the sea.
June 30: Commotion in the Ocean
Learn about the many different animals that live in the ocean, from barnacles to blue whales, through fun, under the sea rhymes. Then join us for a guided touch tank encounter. Also, create your very own whale to take home!
Nature
July 7: The Mixed-up Chameleon
Hear the story of how a chameleon gets all mixed up by wishing he was something else and discover how each animal has its own unique talents. Explorers will design their own mixed-up critter deciding along the way how it would live successfully. Lastly, meet one of our animal ambassadors up close and learn its survival strategies.
July 14: Over in the Forest
Experience a hands-on activity while reading about what critters we might find living in the forest and how they move! Learn about animal tracks, and create your very own tracking guide!
July 21: Where Should Turtle Be?
Learn about ALL turtles you might find here in Southwest Florida! How are they the same? How are they different? Also learn about how the Conservancy helps Sea Turtles in Southwest Florida, and how YOU can help, too!
July 28: A House for Hermit Crab
Join us as we read about a hermit crab that decorates its shell so he can blend into its habitat and how he makes friends along the way.  Little Explorers will help the crab decorate its shell and then make one to take home!
Land Animals
August 4: A Color of His Own
Come hear the story of a chameleon in search of his very own color and the special friends he meets along the way! Little Explorers will learn about camouflage and get to create a camouflage craft to take home.
August 11: In the Tall,Tall Grass
Come discover what lives in the seemingly "empty" field! You never know what you might find by using your senses, such as seeing, touching, hearing, and smelling! After that, Little Explorers can become scientists as we explore what can be found in nature around the Conservancy. This program takes place outside the usual playroom, so come join us for a unique experience!
August 18: Oopsie Otter
Come join us in reading about Oopsie Otter and her playful pals! You otter be ready to dance and play, as we will sing silly songs and act just as an otter would while slipping through our rivers!
August 25: Bear Crossings
Come hike our trails through the eyes of a Florida black bear as we move like a bear and search for food. Explorers will also paint bear tracks and compare them to their own! We can bear-ly wait for you to join us!