By Joanna Fitzgerald | Director of the Von Arx Wildlife Hospital
The von Arx Wildlife Hospital is located and part of the Conservancy of Southwest Florida. Open 365 days a year from 8am to 8pm. Please call 239-262-2273 for wildlife assistance.
A nestling eastern cottontail was admitted after being attacked by a cat. The rabbit was approximately three days old. The nestling's eyes were closed, meaning it was still completely reliant on its mother's care. The cat inflicted wounds on the kit's legs and abdomen. The nestling required pain medications and an antibiotic as well as daily wound treatment and supplemental feedings throughout the day and night due to its young age.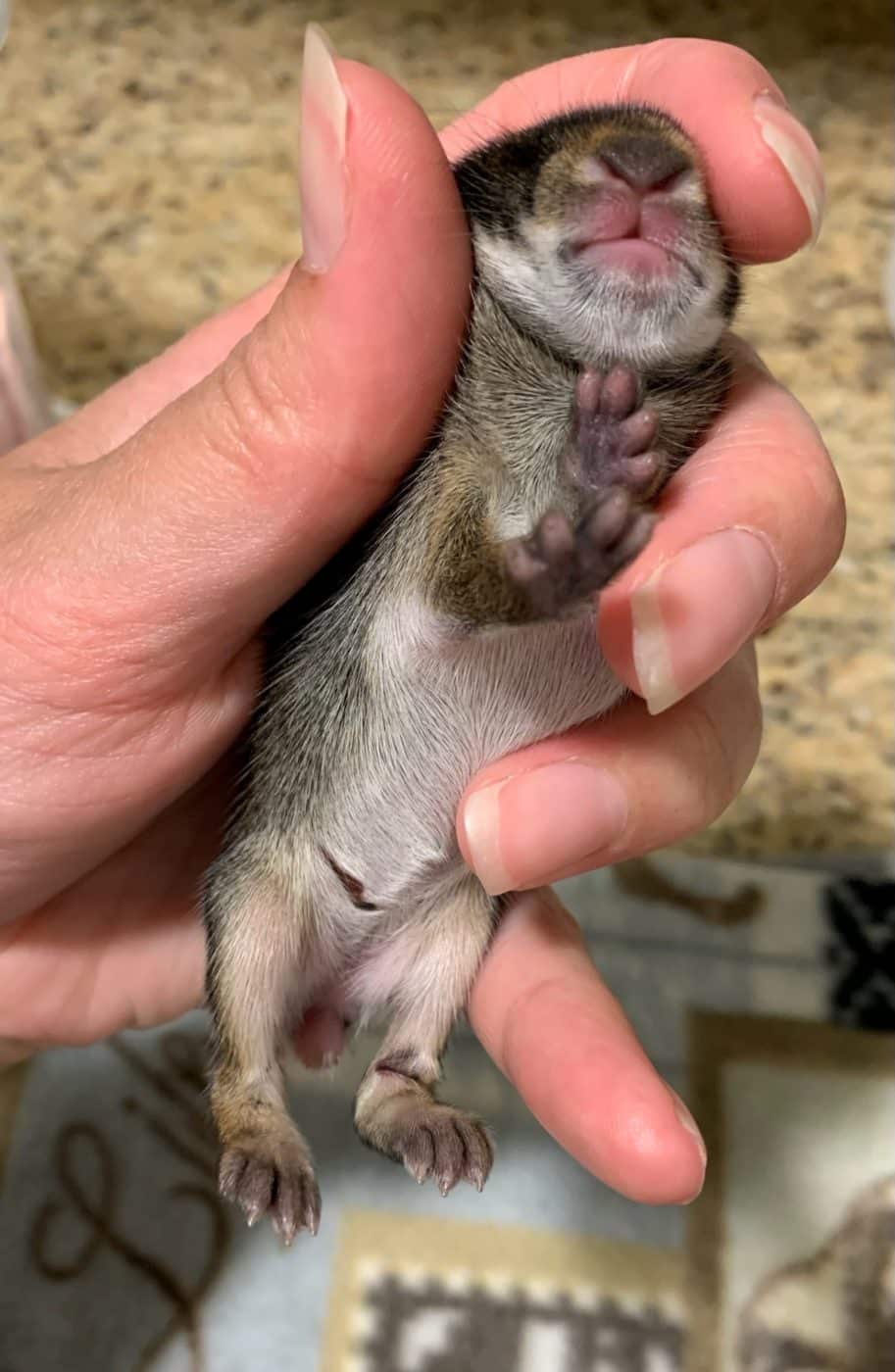 Multiple Cat Attacks Last Week
The eastern cottontail was not alone; multiple animals were admitted last week due to cat attacks.
In one situation, a cat owner called the hospital frantic for assistance. The woman knew she had an active common gallinule nest in her yard and had purposely kept her cat inside to keep the baby gallinules safe. After three weeks, the woman decided to let her cat back outside.
Sure enough, within minutes, the cat caught one of the young gallinules.
The woman retrieved the injured bird from her cat but while speaking with hospital staff on the phone, the young bird died from its injuries. The woman was heartbroken. The death of the gallinule led the woman to vow to keep her cat indoors.
The injuries and suffering the young cottontail and gallinule endured were preventable. As pet owners, we must be responsible; we have to monitor our cats if they are allowed outdoors. I speak as a cat owner, the sweetest, most lovable family pet can have a strong prey drive. Even though a cat is well fed, it still has the instinct to hunt. The hunting instinct is triggered when a cat encounters a wild animal. As we saw with the gallinule, wild animals often pay the price after a cat attack.
Cats are Invasive
Cats are an invasive species. Educate yourself, your family, friends and neighbors regarding the damage cats inflict on the environment.
Please, monitor your pets if they are allowed outdoors and promote responsible pet ownership. Not only is it important to protect wildlife from cat predation, protecting cats is essential as well. Cats are domesticated. When abandoned in the wild or allowed to roam, they face threats such as predation, disease, car strikes and intentional animal abuse. For more information about keeping cats indoors, visit the American Bird Conservancy website.
Recent Releases
Three eastern cottontails, a gopher tortoise, a royal tern and a mourning dove were released this past week.
Opportunities to Help
Visit the Conservancy website to view all of the amazing volunteer opportunities at the Conservancy of Southwest Florida. Volunteers help in many different capacities.
Currently, we are in desperate need of volunteer help during our evening shift from 5pm to 9pm. Your volunteer time, donations, and memberships are truly vital and allow us continue our work to protect Southwest Florida's water, land, wildlife and future.
Joanna Fitzgerald is the Director of the von Arx Wildlife Hospital at the Conservancy of Southwest Florida. Call 239-262-2273 or see conservancy.org