Protecting Southwest Florida is In Our Nature. Is it in yours?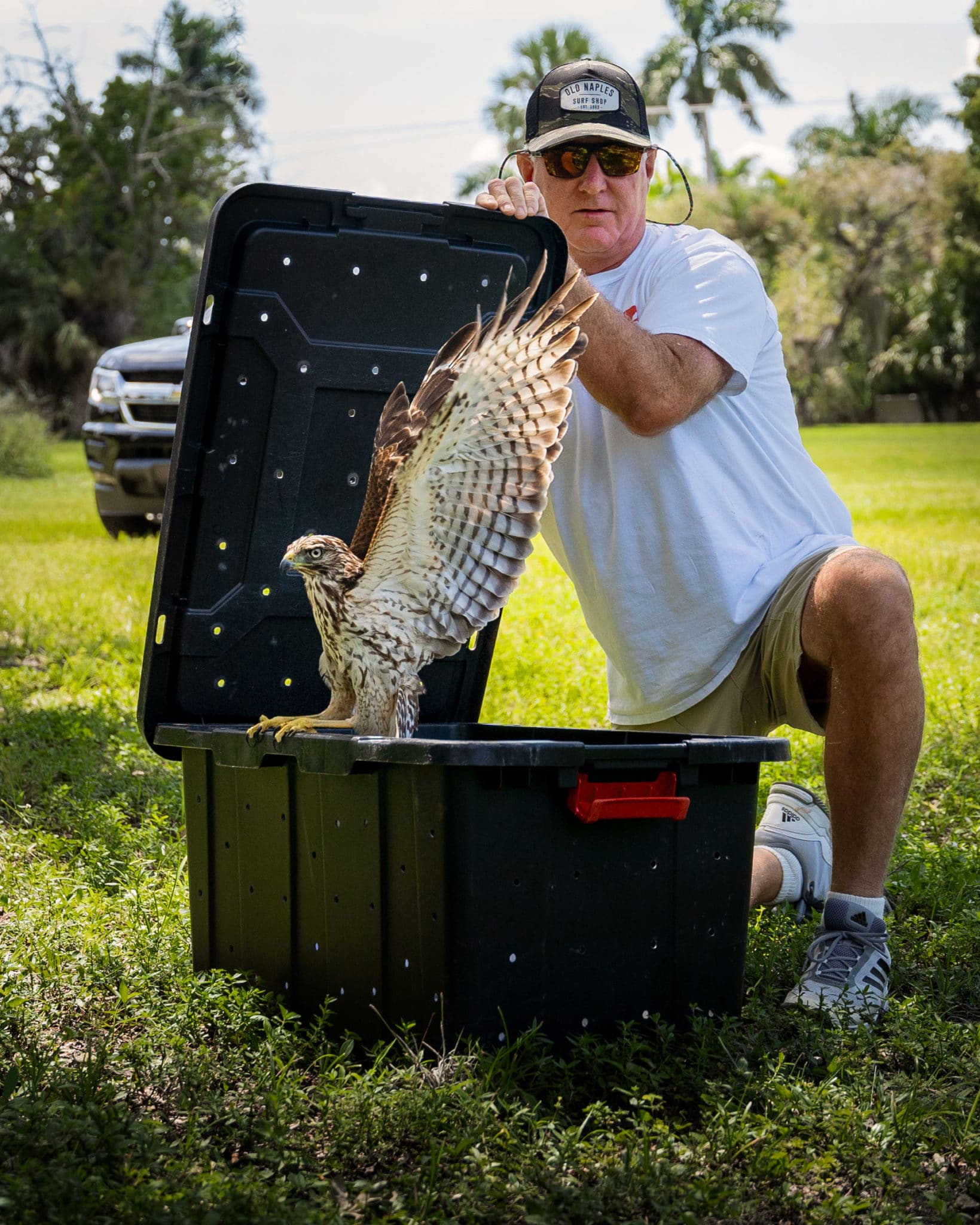 ABOUT OUR WORK
The Conservancy of Southwest Florida is a leading environmental conservation organization dedicated to protecting the water, land and wildlife  which make our home such a special place.  As the population in Southwest Florida grows, so do the demands we place on our unique, natural resources. For more than 50 years the Conservancy  has worked with community leaders, businesses, partner agencies and individuals to find a sensible balance between the demands of a growing population and the preservation of our natural treasures.
WHY THE CONSERVANCY IS UNIQUE
The Conservancy's mission focuses on critical environmental issues impacting Collier, Lee, Charlotte, Hendry and Glades  counties.  We leverage the combined expertise of our environmental science, policy, education and wildlife rehabilitation teams to meet our mission.
This home we share is like no other place on earth. Together, we can protect Southwest Florida's natural assets for future generations to enjoy.
Scientists at the Conservancy have an active research agenda aimed at enhancing our understanding of ecosystems and associated wildlife in Southwest Florida. The work of the Environmental Science Department includes ecological research, monitoring programs, restoration initiatives, collaboration with universities and state and federal agencies and community outreach. Coastal Ecology, Invasive Species, Western Everglades and Urban Ecology are the focus areas of the department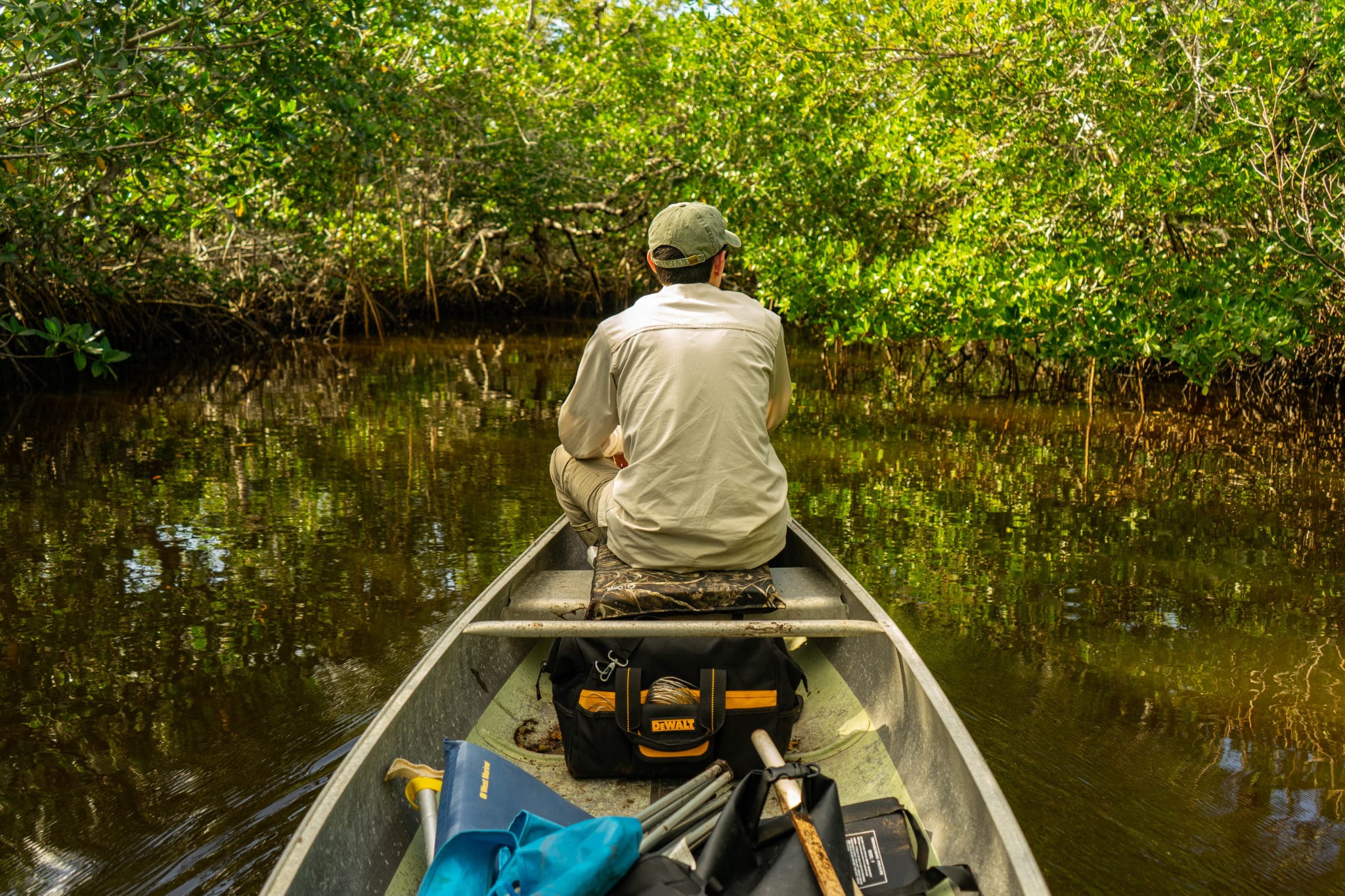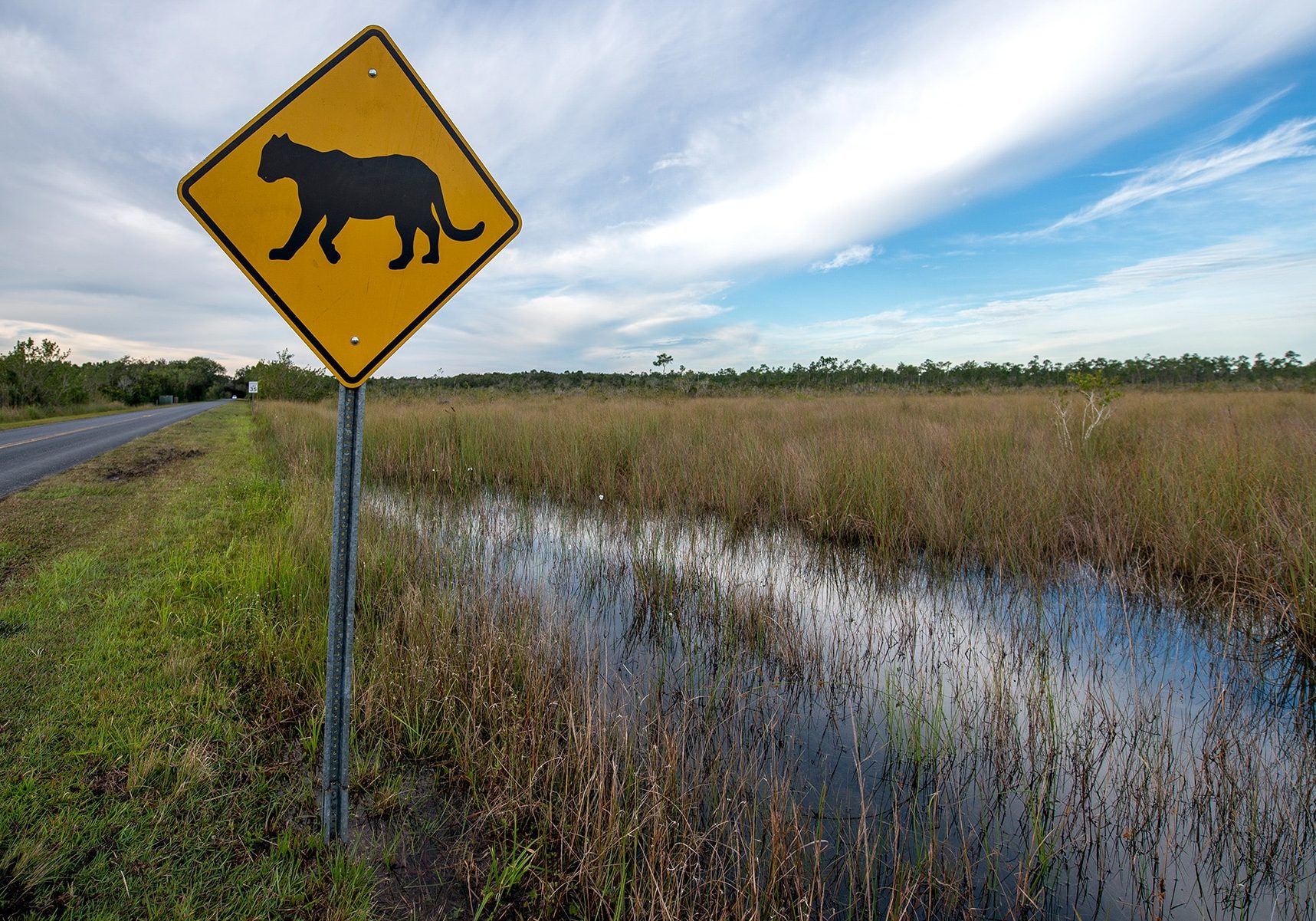 Ensuring that our region's leaders have the tools to make informed decisions is a critical role of the Conservancy. The Environmental Policy Department ensures the proper stewardship of Southwest Florida's natural resources by actively taking on broad regional issues to make a difference, as well as collaborating with partners such as business, academic and government leaders. Smart growth, water issues and habitat protection are a few of the areas of focus for the policy team.
Located at the Conservancy Nature Center, the von Arx Wildlife Hospital admits more than 4,000 injured or orphaned patients each year. This emergency care facility specializes in the treatment and rehabilitation of native birds, small mammals and reptiles.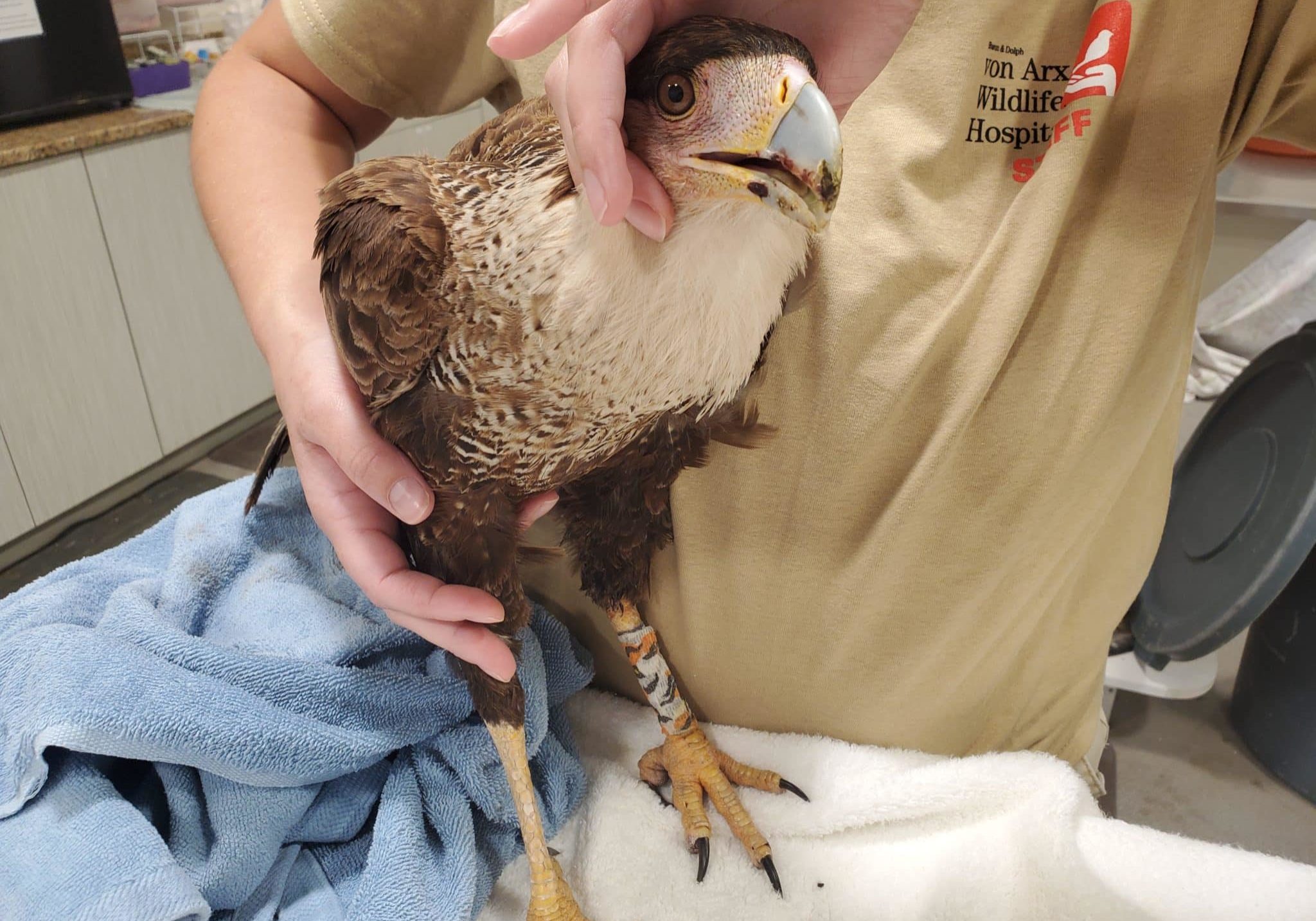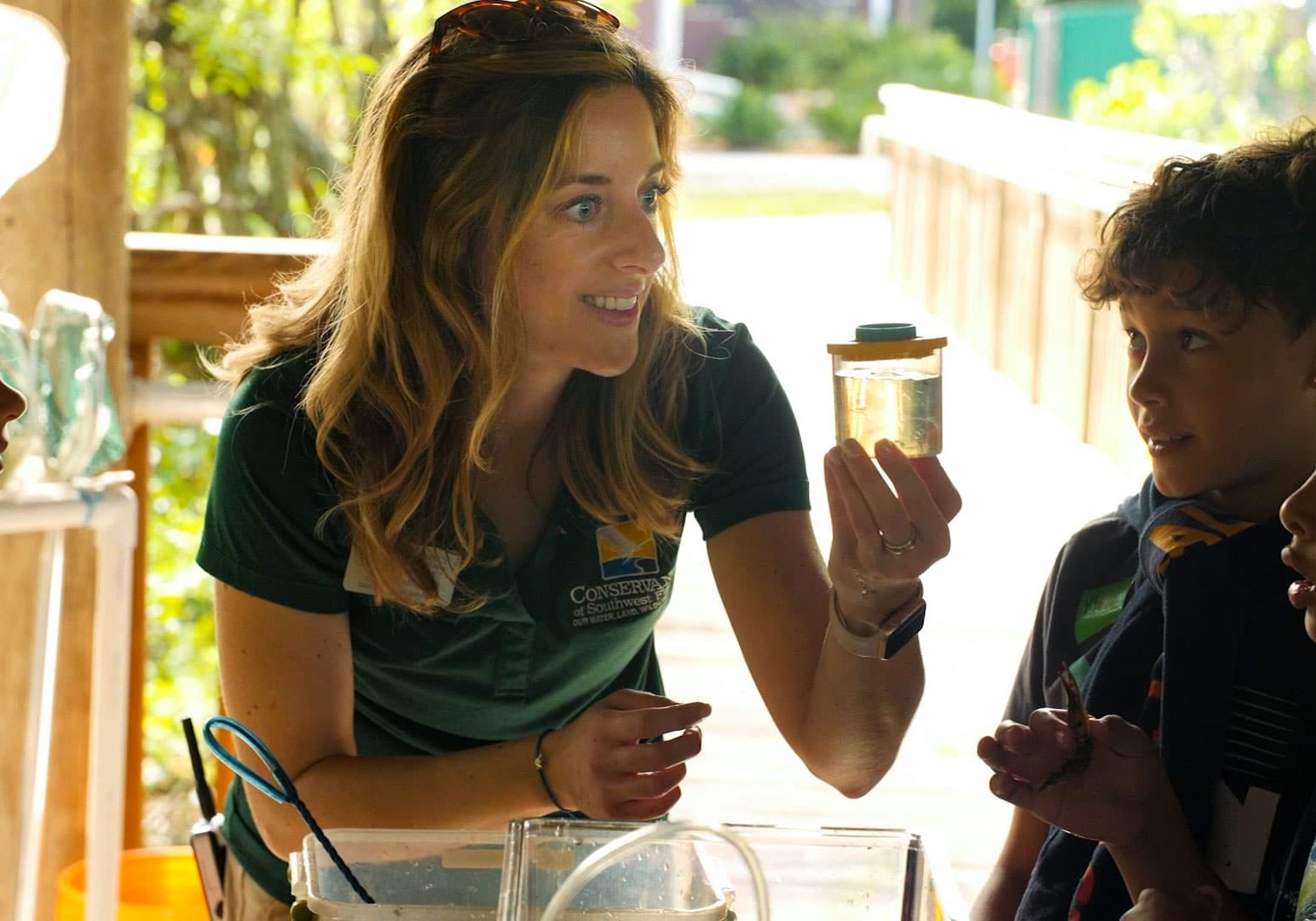 At our Nature Center and throughout the region, the Conservancy's team of environmental educators delivers engaging and informative programs to school children, civic groups, neighborhood clubs and more. The Conservancy's 21-acre Nature Center is the gateway to our mission. Here guests of all ages discover hands-on, educational and fun exhibits designed to inspire and promote a love of nature.