The final numbers are still being tallied, but this year's RedSnook Catch & Release Fishing Tournament raised more funds than any other tournament in its 39-year history.
The Tournament, led by Jon Kukk, brought in almost $260,000 to support the work of the Conservancy. In 2007, the Conservancy took over the tournament from the YMCA and since that time has raised more than $2,300,000.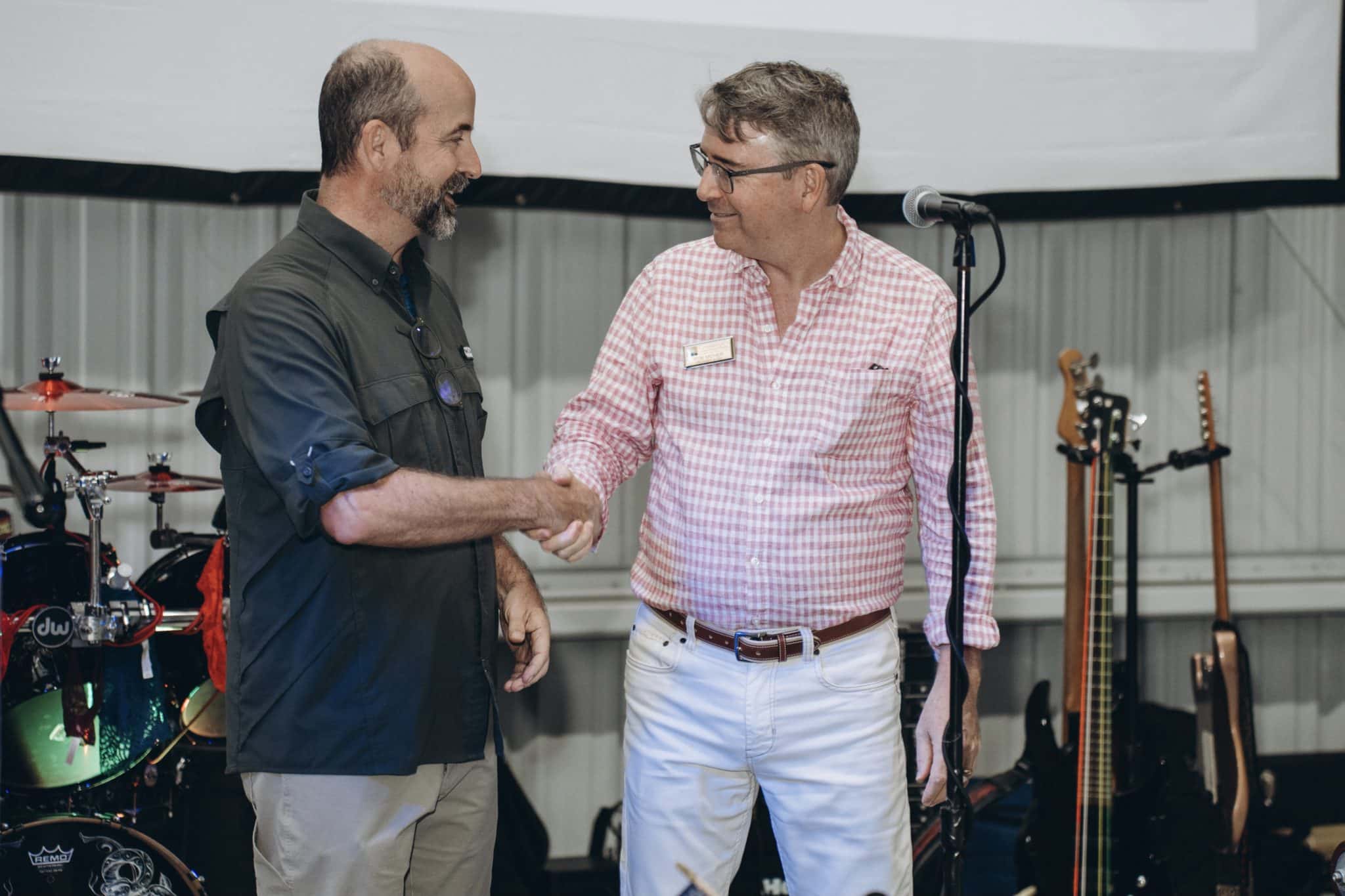 Kick-Off Party
This year's 3-day event started on Friday, October 27, with a kick-off party at the Elite Jets Hangar at National Airport. More than 200 people joined the festivities that night, which included the live band "Backlash" and beer sponsored by Ankrolab Brewing Company. Caterer Mission BBQ provided a marvelous meal for the evening. The Conservancy's Learning Adventures Bus (LAB) was present along with the Elite helicopter and Elite Jet. Thank you Elite Jets for your generosity and support.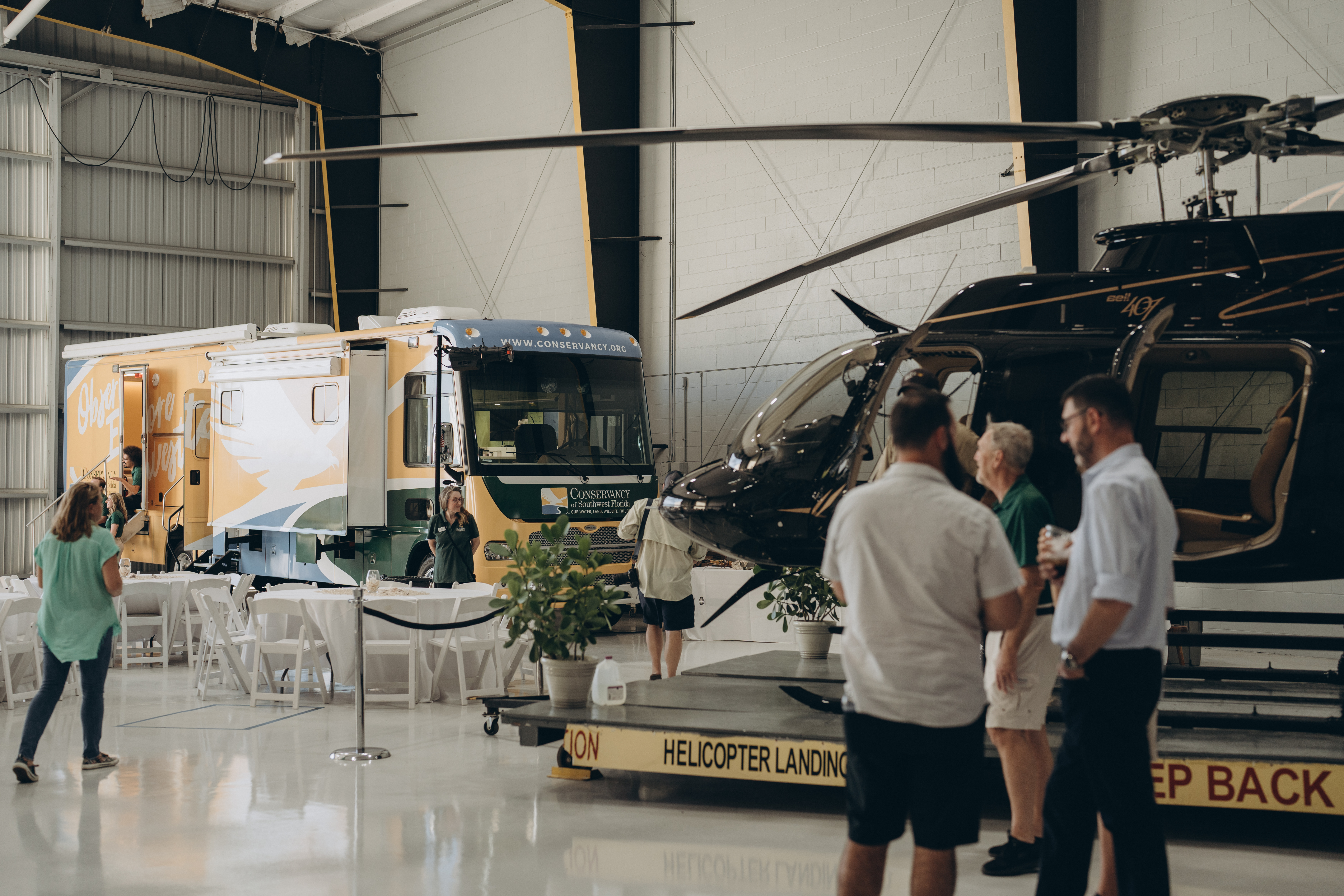 Fishing Tournament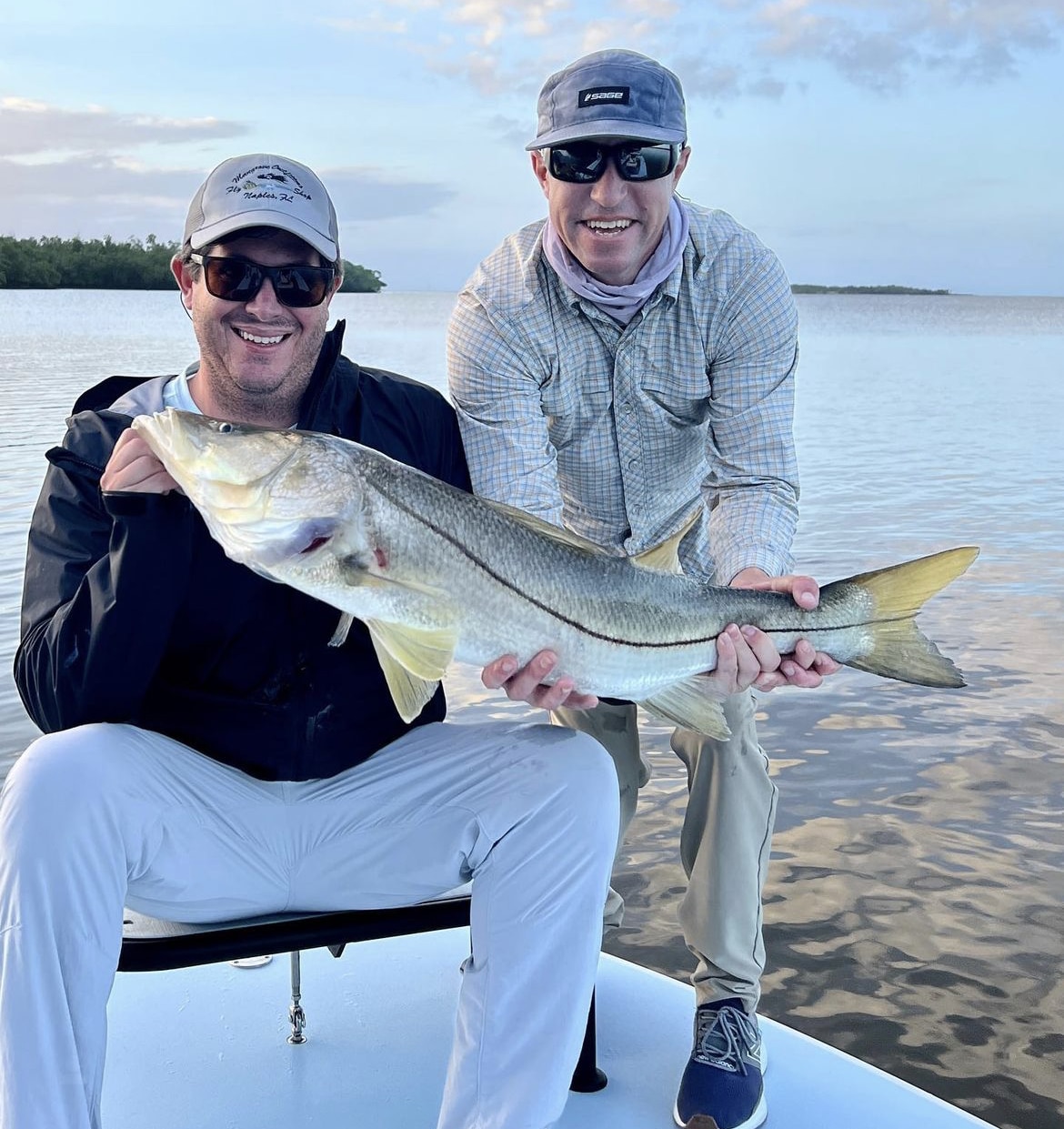 On Saturday, October 28 and Sunday, October 29, the Florida skies offered great weather for fishing, although a bit windy. Teams competed for recognition of longest Red Fish and longest Snook, among other competing awards. Over 40 teams took part in the tournament.
Awards Reception
Northern Trust hosted the Awards Reception on Sunday night. This year, a new award was announced and presented in honor of Chris Campbell, former board member and head of the Legal Committee.
Chris passed away this year after a valiant fight with cancer. Chris' wife, Heather, became a major sponsor of the event and sponsored the award in honor of Chris.
The award is the Chris Campbell Champion Angler Award. A special logo has been made for this award.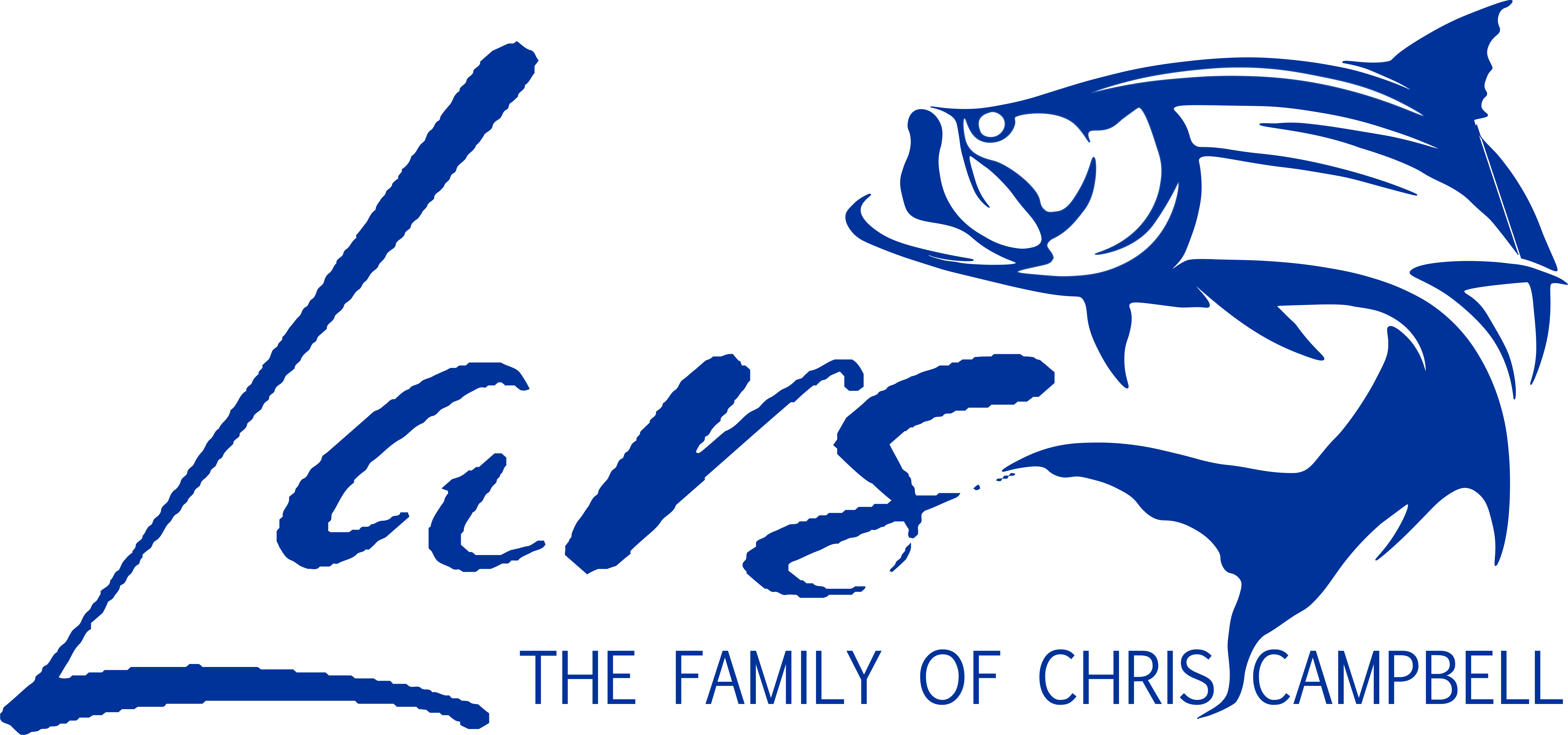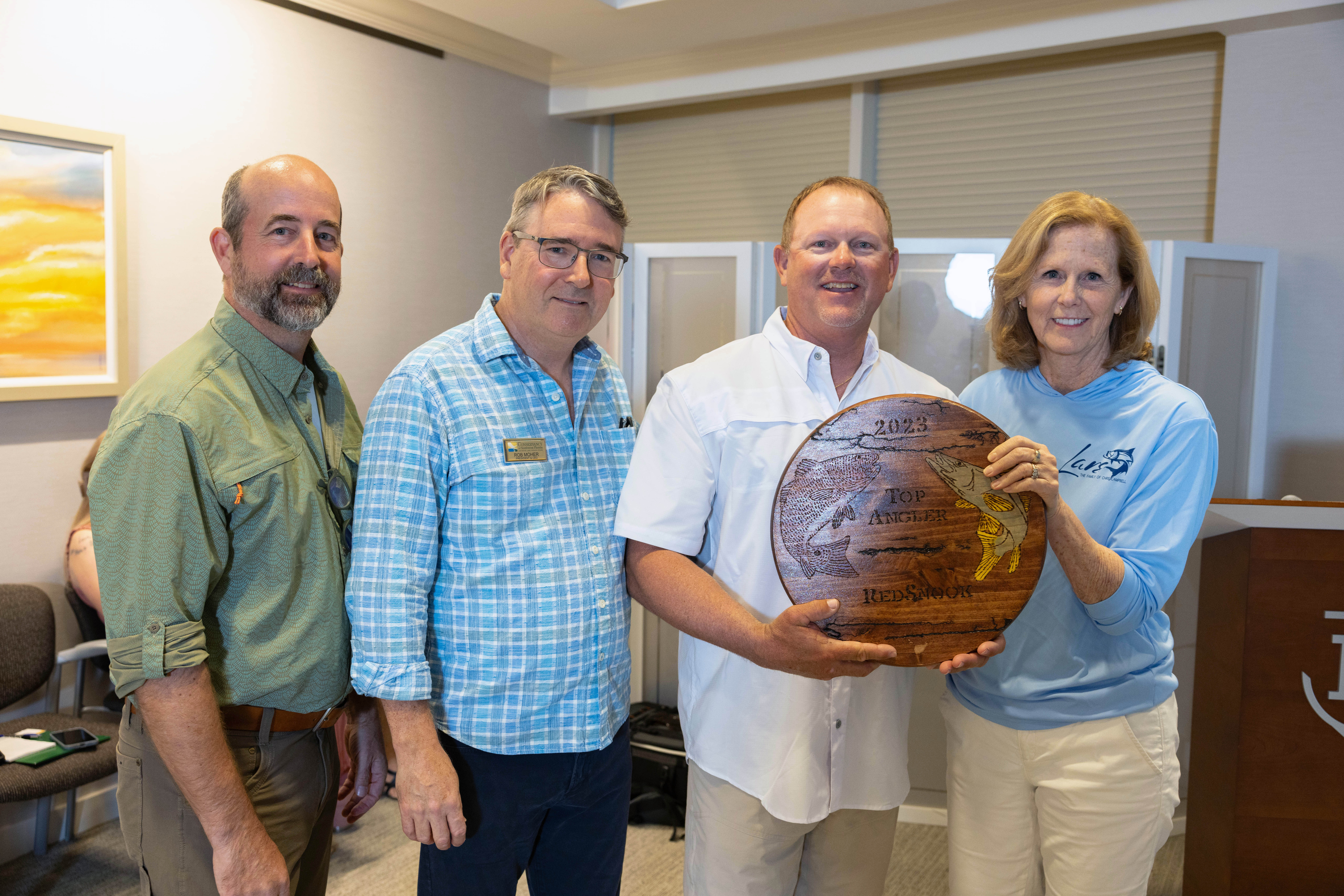 There were many goals to meet for this tournament and with your help, we were able to not only raise money to support the Conservancy's work in the fight for clean water, but also raise water quality awareness. Thank you to everyone who helped us provide a high-quality fishing experience for the fishermen, but also for standing in our corner as we fight water quality issues this coming year.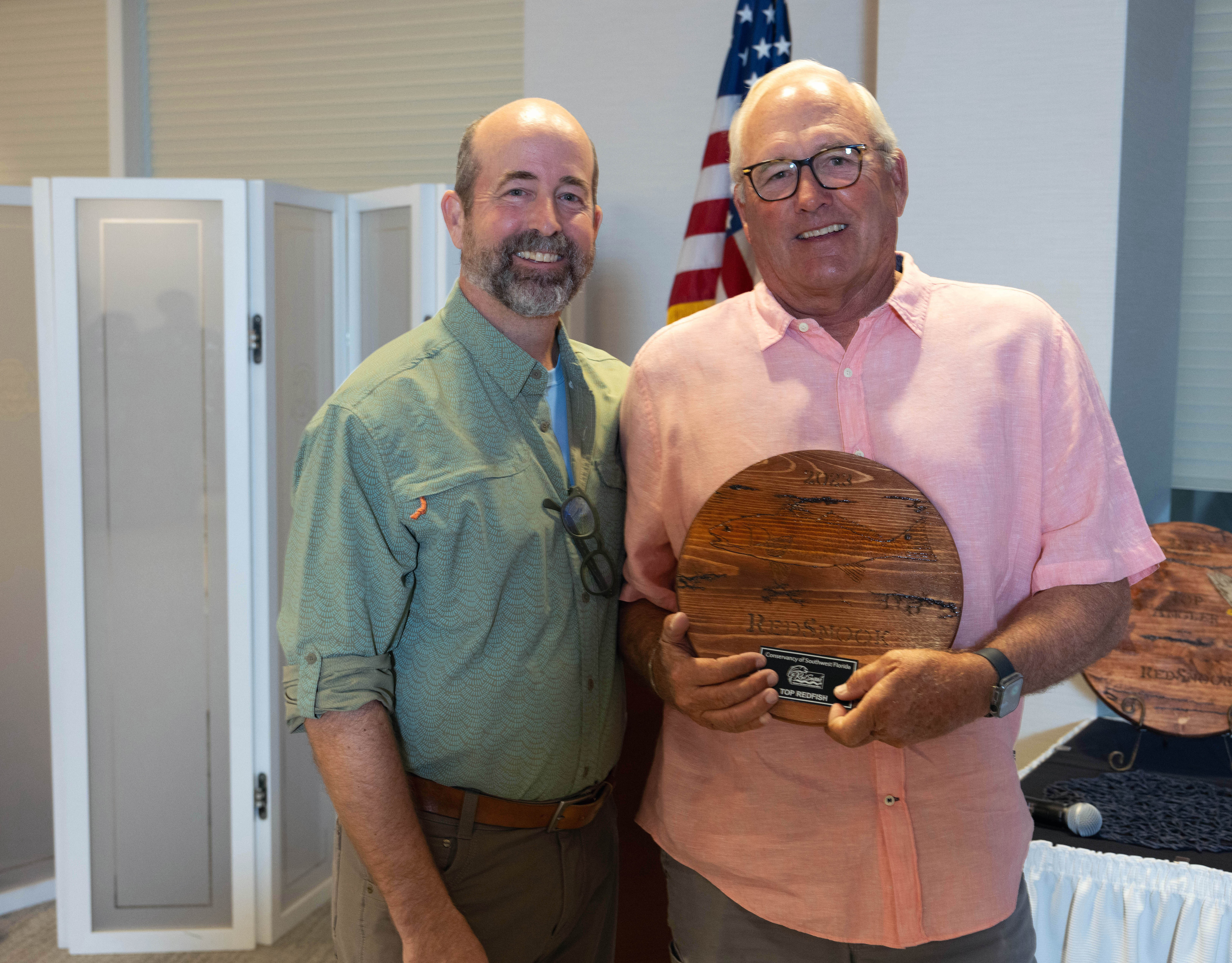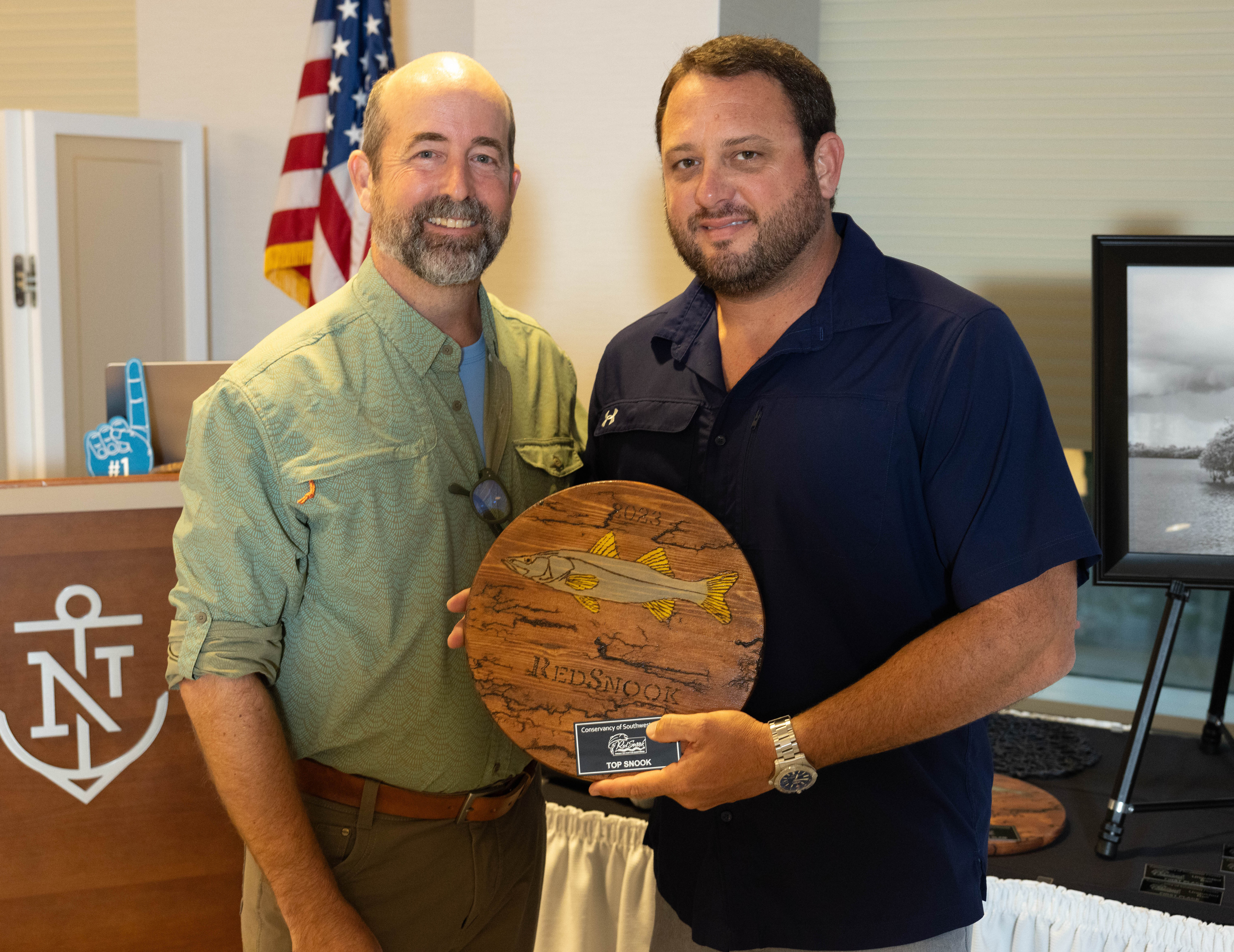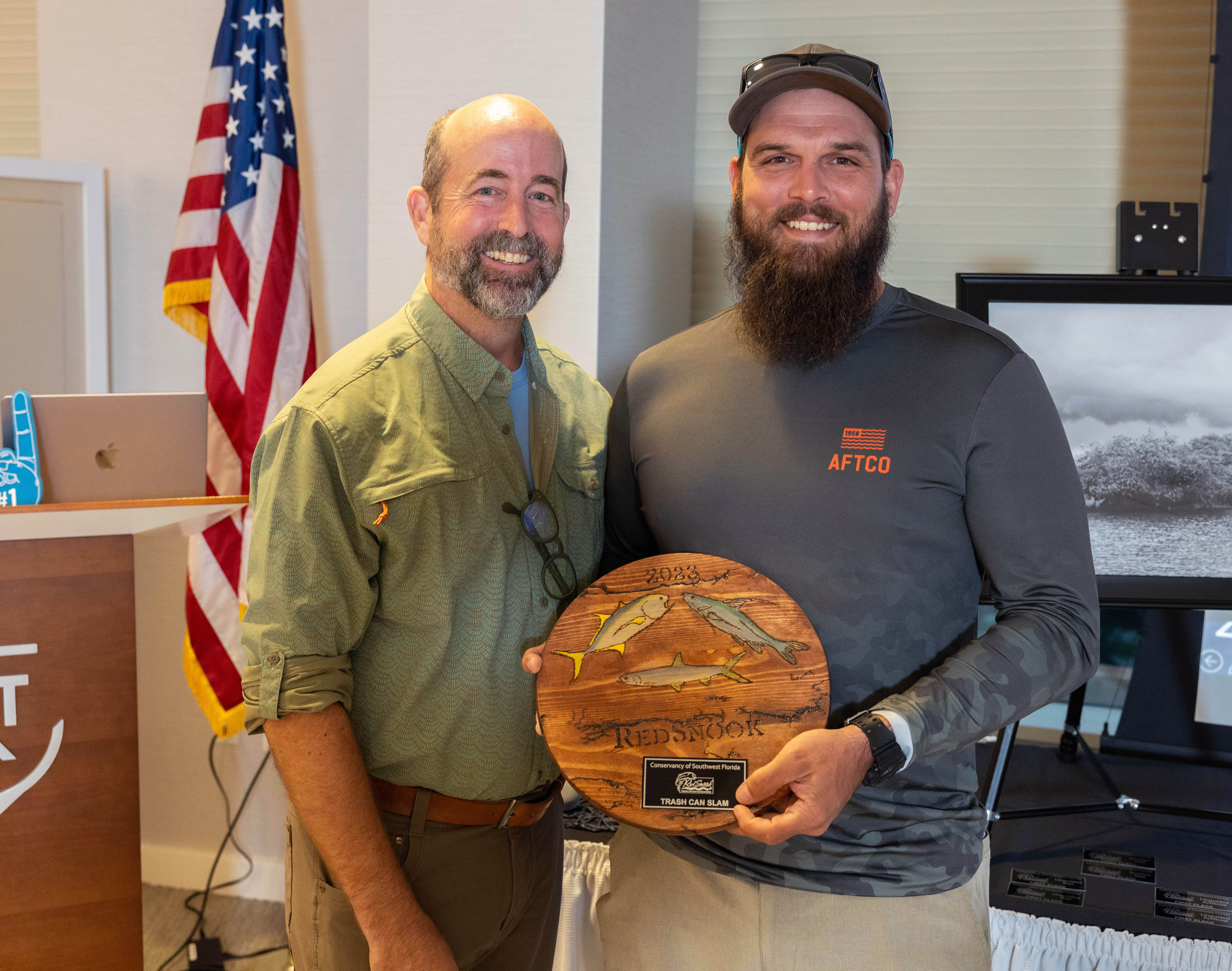 ---