Sea turtle nesting season is underway in Southwest Florida as the female loggerheads return to beaches changed by Hurricane Ian. The beach itself is littered with tree trunks, snags, and stumps from the tremendous storm surge that came ashore, eroding the beach to the vegetation behind the dunes in some areas and depositing sand up into the vegetation in other areas.
The natural debris from the hurricane has created obstacles for female turtles emerging from the Gulf to nest. Nonetheless, loggerhead turtles have begun crawling ashore to find just the right spot to bury their eggs.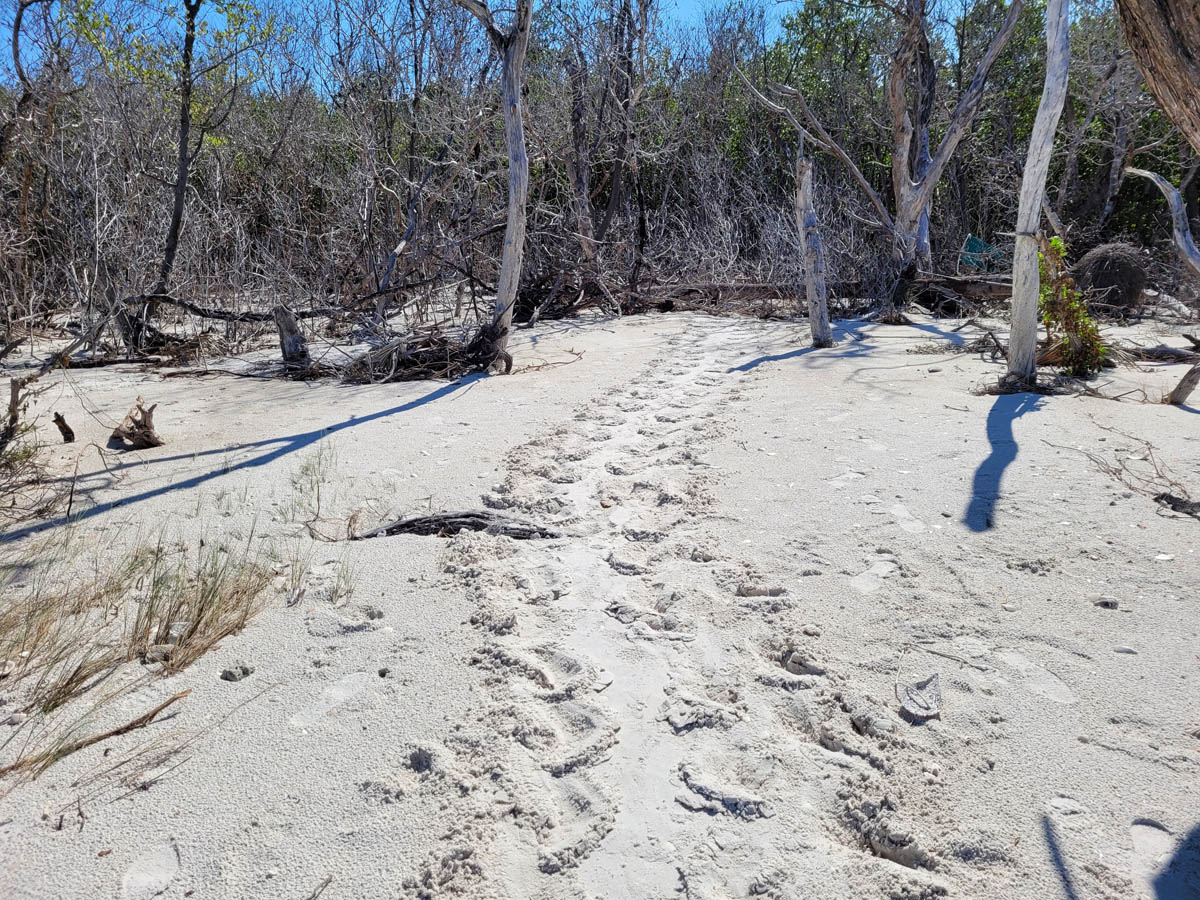 Conservancy Science staff and this year's turtle interns (Tamara, Kailee, Sydney, Lauren, and Julia) have begun pre-season monitoring on Keewaydin in preparation for the night-time patrols that begin in mid-May. These monitoring efforts include first determining if a turtle indeed nested or whether she abandoned the attempt as a "false crawl" (a non-nesting emergence on the beach).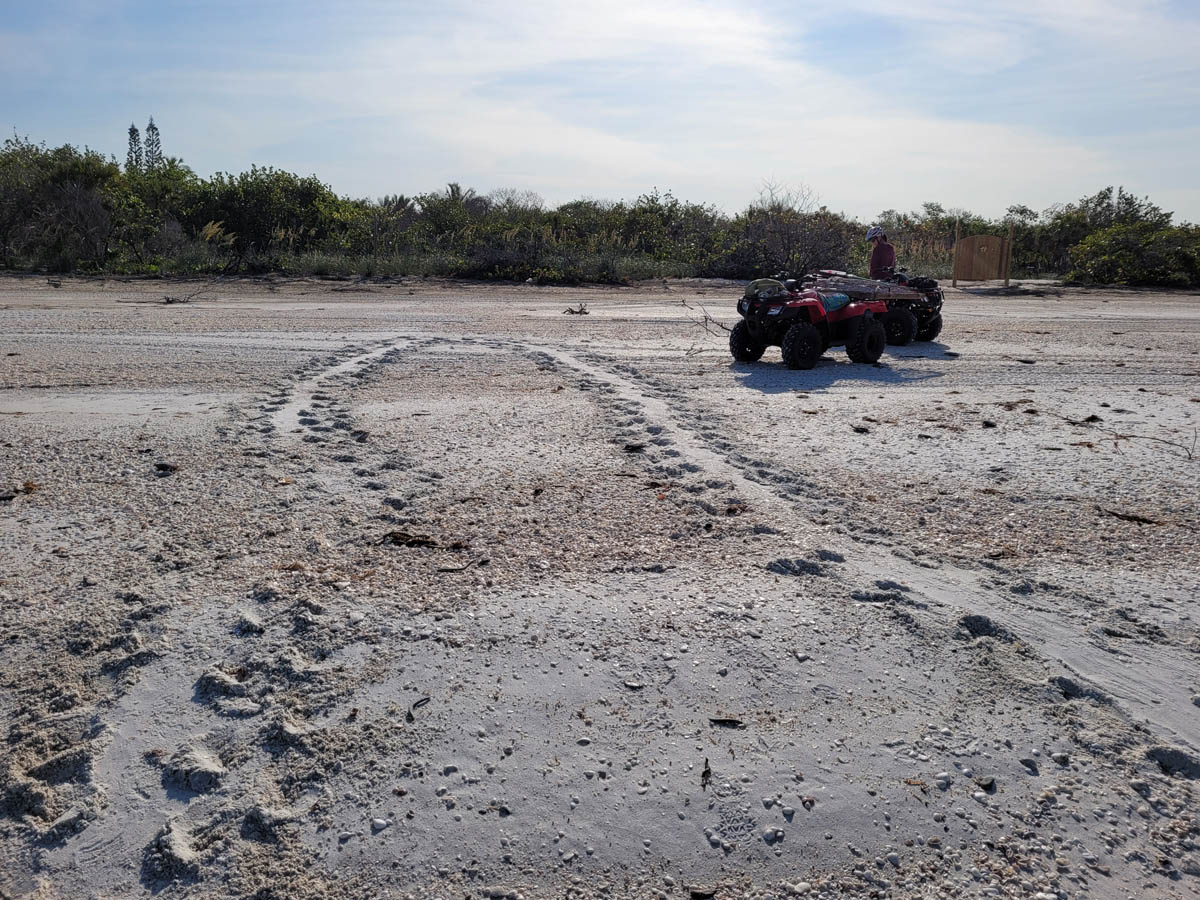 If the turtle appeared to nest, the egg chamber is located by gently digging into the sand but this is no easy task as the turtle tries to camouflage her nest by throwing sand around with her front flippers. Once the eggs are found they are covered back up with sand, and a cage is placed over the nest to protect the eggs from hungry predators such as raccoons, coyotes, and hogs.
One of the first nests for Keewaydin was caged on May 1 and our turtle interns were delighted with the achievement. As of May 10th, there were 26 nests and 53 false crawls documented on both sections of the island. These numbers are encouraging, especially after the hurricane impacts, and hopefully a sign of another busy sea turtle nesting season on our beaches.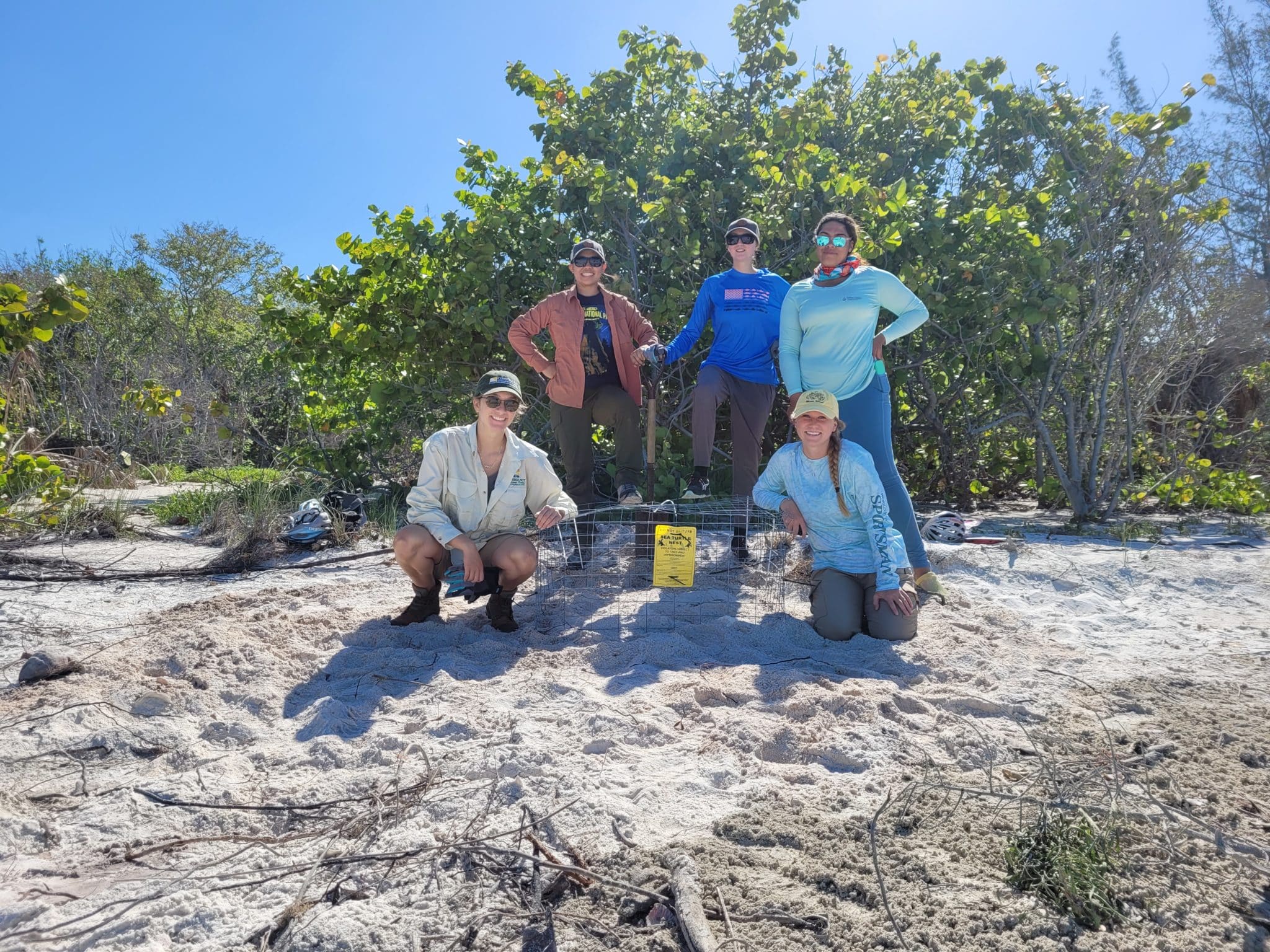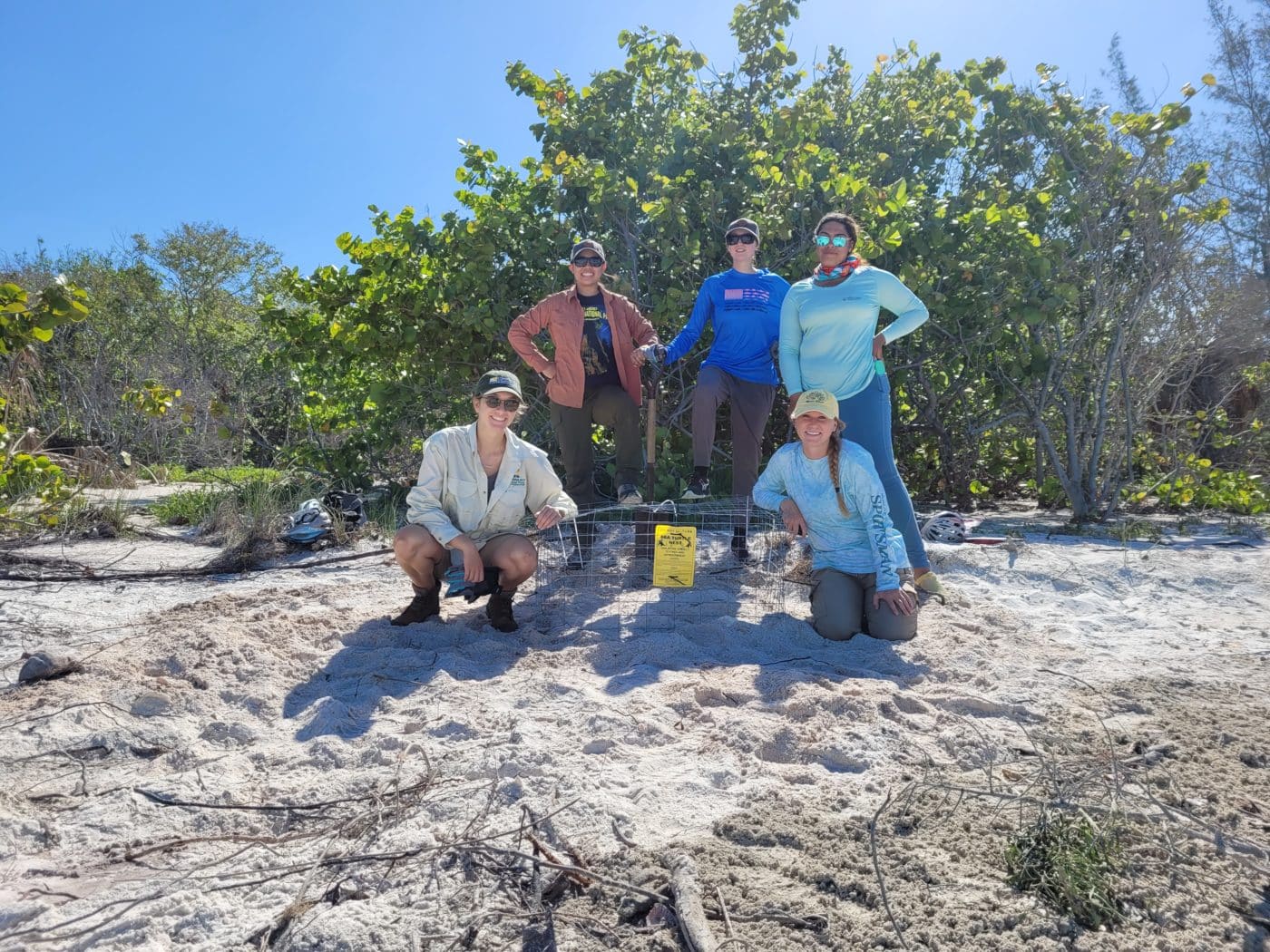 ---