We need your help!

A Collier County resilience study needs public attention. Your help is needed to help create a more sustainable storm resilience plan for the place we call home.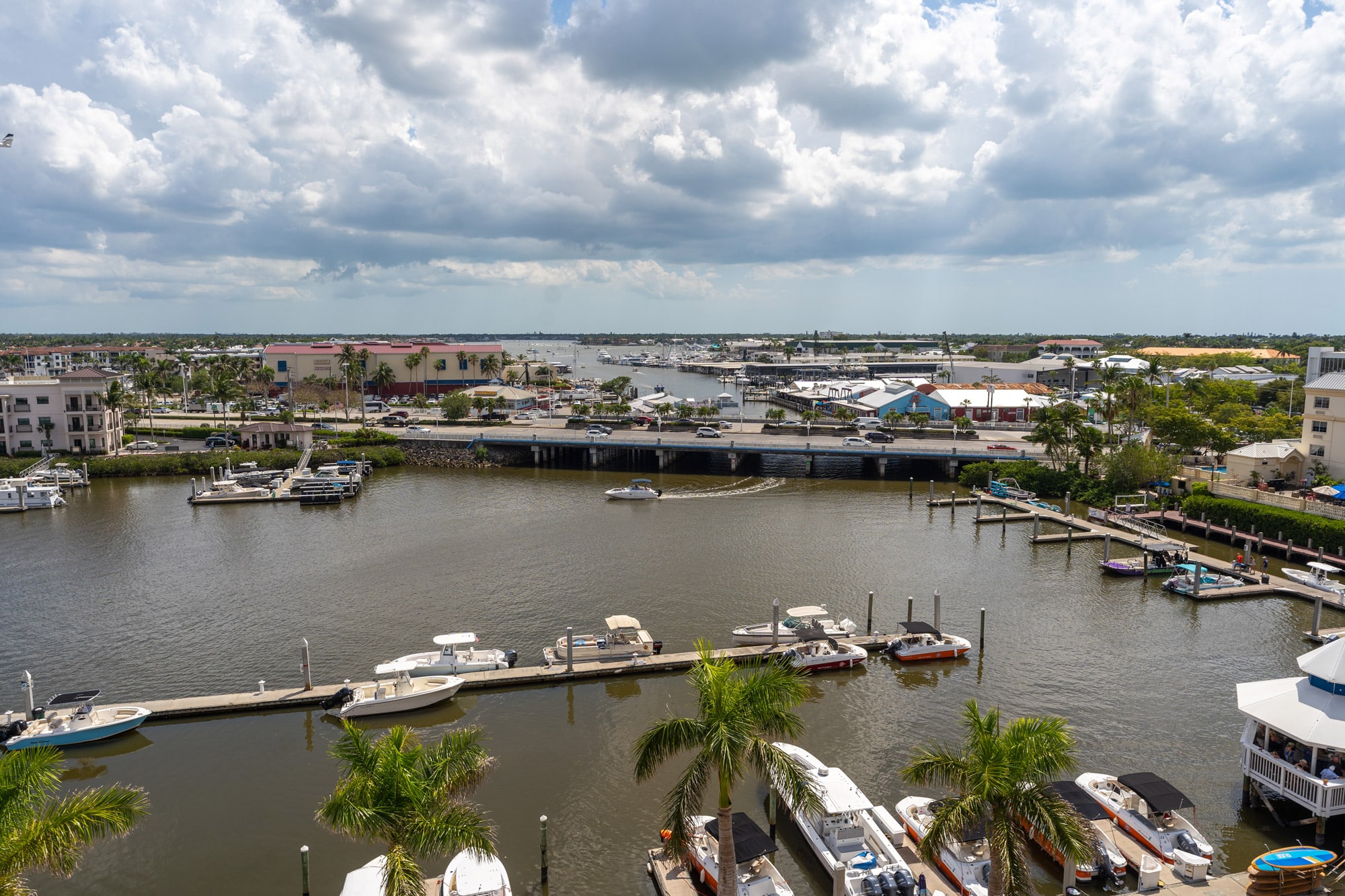 The U.S. Army Corps of Engineers is now seeking public input for their "Collier County Coastal Storm Risk Management," (CSRM) feasibility study. The purpose of the study is to recommend a plan to reduce the county's risk from storm surge and improve coastal resilience.  
The Conservancy of Southwest Florida is urging all citizens to participate in this vitally important storm resilience planning process that will forever shape the future of Collier County's coast. 
The public has limited time and opportunities to urge Collier County and the Army Corps to ensure that our world-renowned coastal resources, tourism, and our local way of life are safeguarded.   
What could this look like?
Renderings courtesy of Environmental Defense Fund
The Conservancy believes that the public should insist on a better plan for Collier County than what was offered by the 2020 CSRM. A storm surge plan must work in concert with nature, not against nature.  
We believe it is possible to design a storm resilience plan with the goal of protecting life and property, as well as preserving some of the natural coastal resources, which are important for maintaining the many businesses and livelihoods that make up Collier County's robust economy.   
The Conservancy is encouraging property owners and businesses, recreational and commercial anglers, ecotourism outfits, hoteliers, restaurant owners, natural resource managers, and local scientists and engineers, among others, to attend the meetings and provide input.  
As an organization that works closely with the Corps, we understand that input at the beginning of the process is critical.   
Please TAKE ACTION by emailing the Army Corps with the elements that are most important to you in a storm resilience plan.

The future of Collier County depends on YOU!
Submit written comments
The Army Corps of Engineers has extended its original comment period deadline from May 8 to June 7. Please get your comments submitted by the new June 7 deadline.
Please participate in as many of these meetings as you can, and submit your written comments! 
Your voice is already helping! Read the latest article below for the most updated information.
Nature-based solutions for coastal protection are strategies that use natural systems to protect us from wind, waves, storm surge, flooding, and erosion.
Examples of nature-based solutions include: Mangrove preservation, planting and restoration, oyster reef restoration, salt marsh restoration, and dune restoration.
Artificial reefs are examples of hybrid approaches that combine natural solutions with engineered solutions.
Living shorelines, living breakwaters, and spoil islands are other examples that may use hybrid approaches for coastal protection.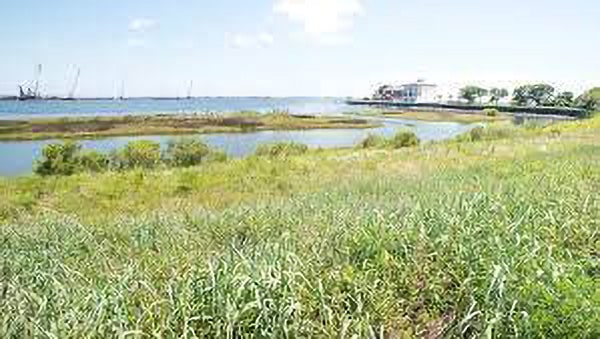 Living shoreline
Living shorelines can protect coastal communities from storms and erosion. They consist of natural materials like marsh grasses and oyster shells that absorb waves and storm surges.
Living shorelines improve water quality, provide habitats for plant and animal species, and can be more cost-effective and visually appealing than traditional seawalls.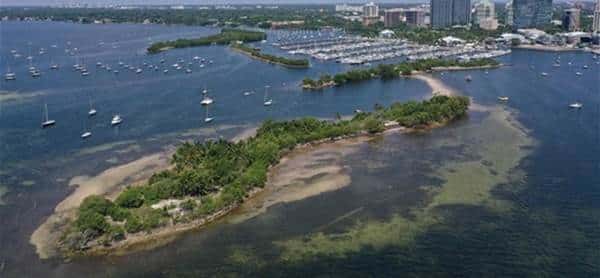 Living breakwater
Living breakwaters protect coastal communities from storm surges and erosion by dissipating wave energy. They provide habitats for marine species, improve water quality, and can be aesthetically pleasing and serve as outdoor classrooms for education.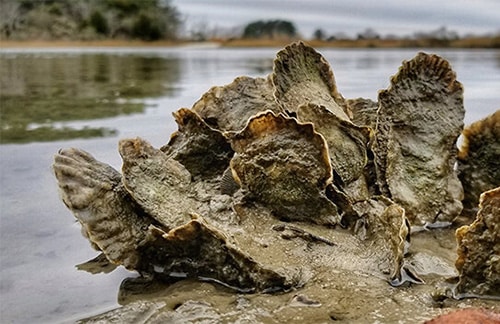 Oyster reef
Oyster reefs protect coastal communities from erosion, improve water quality, create valuable habitats, and can be more cost-effective than traditional hard infrastructure. Additionally, oyster reefs can help coastal communities become more resilient to the impacts of climate change.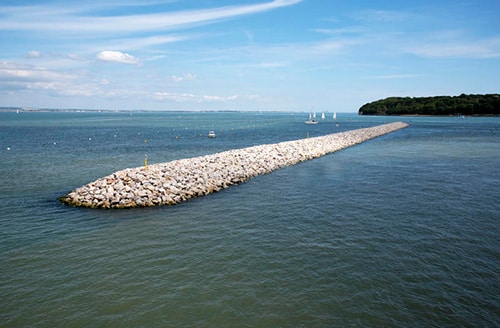 Detached breakwater
Detached breakwaters are offshore barriers made of natural materials that protect coastal communities from storm surges and erosion. They are effective at reducing wave energy and can also create valuable habitats for marine species.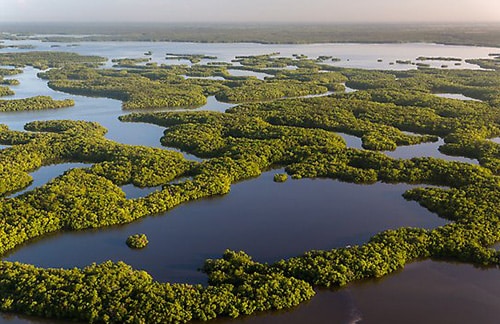 Barrier islands
Barrier islands can be natural or manmade landforms that provide a buffer against storms and waves, and support important habitats for wildlife. They also provide opportunities for recreation and can support local economies. Additionally, barrier islands can help coastal communities become more resilient to the impacts of climate change.
The 2020 plan proposes unacceptable impacts to the following nine federally endangered or threatened marine species and bird species including the giant manta ray, Gulf sturgeon, small tooth sawfish, green sea turtle, hawksbill sea turtle, Kemp's ridley, leatherback sea turtle, and loggerhead sea turtle, the piping plover, red knot, and wood stork. 
The 2020 plan also anticipated unacceptable significant impacts to EFH and EFH-managed species, and their prey, including corals, red drum, shrimp, 31 reef fish, coastal migratory pelagic fish, and spiny lobster.