A killdeer was among the 110 animals admitted to the von Arx Wildlife Hospital at the Conservancy of Southwest Florida this past week. Other admissions include a chimney swift, a purple martin, two pileated woodpeckers, a common nighthawk, an eastern spotted skunk and a Florida softshell turtle.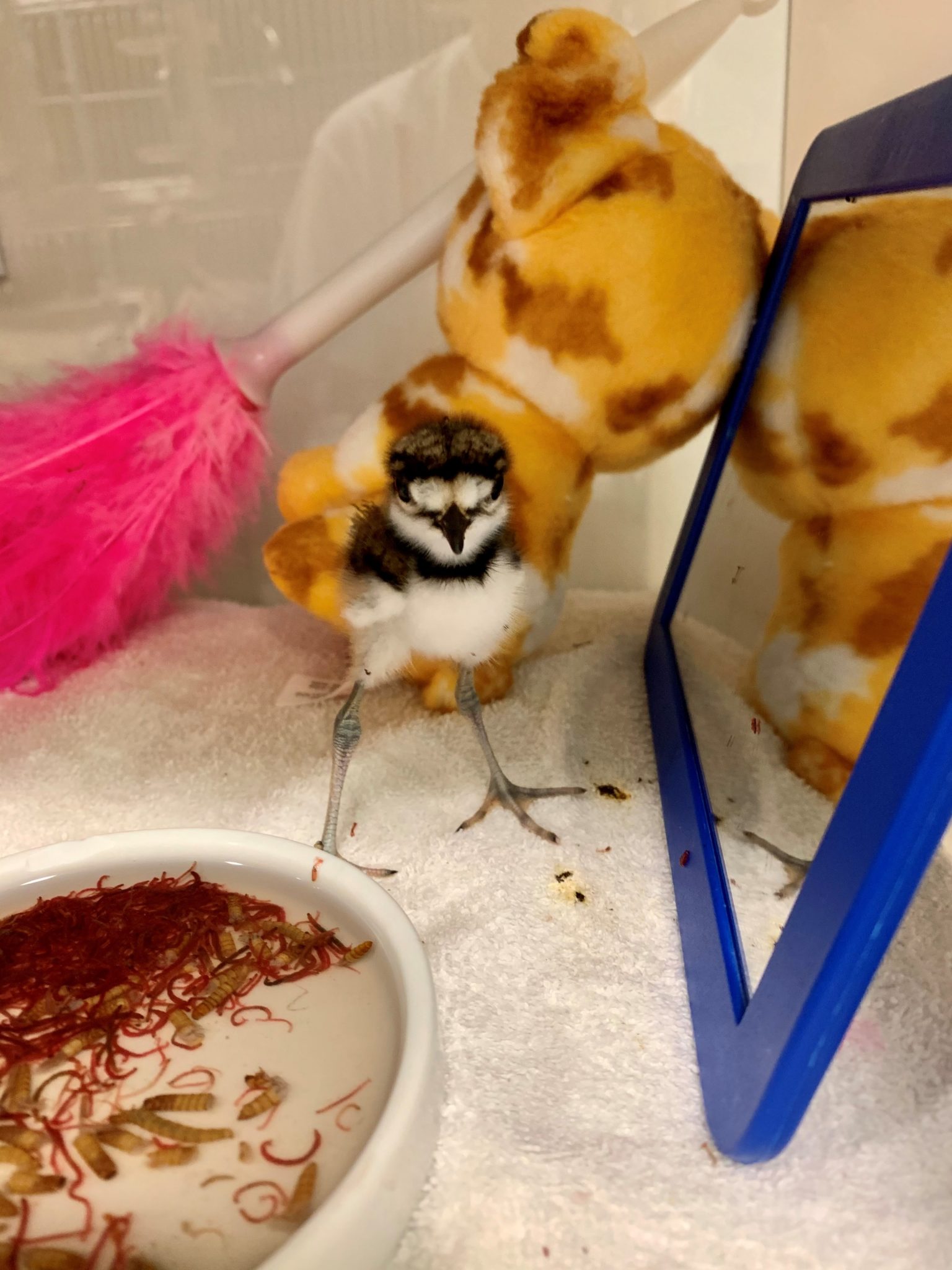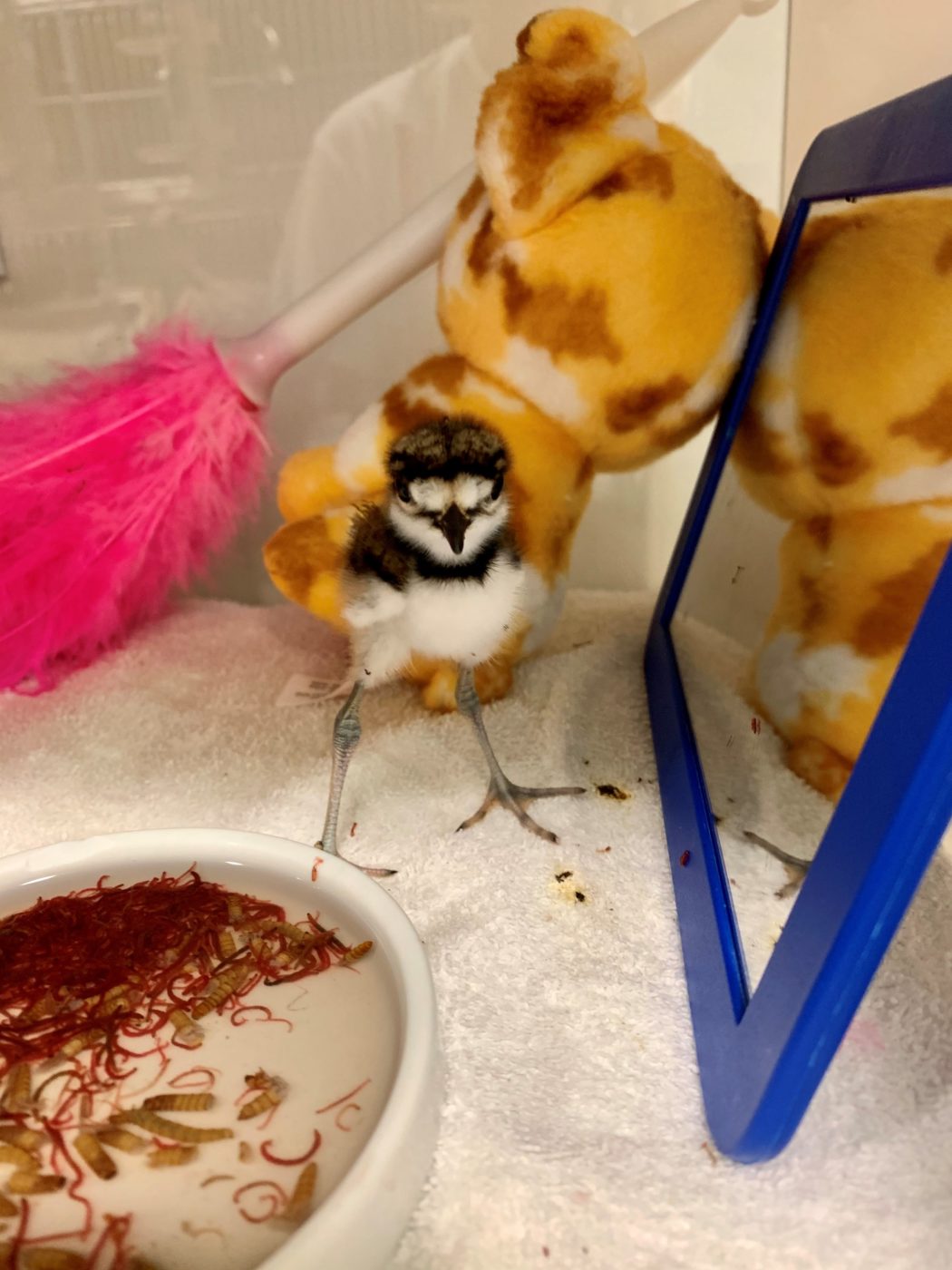 The killdeer chick was found in the pipe of a downspout on a roof. It took a good part of the day before the people could rescue the chick. The killdeer was weak, had increased respiratory effort and was sitting low on its legs by the time it arrived at the wildlife hospital. There was also an injury to the killdeer's head. Staff placed the killdeer in a warmed animal intensive care unit on oxygen after administering pain medication. Periodic checks showed the chick was resting comfortably; finally after several hours the chick was seen standing and moving around the intensive care unit. Staff offered the killdeer a varied diet of invertebrates that the chick eagerly ate.
Killdeer, and many species of wildlife, are extremely fragile. All wild animals are easily stressed and have very specific husbandry requirements that must be met to ensure they are healthy. Always call the wildlife hospital for guidance if you find an animal you think is in need of help. Hospital staff can assess the situation with a full understanding of "normal" behavior for a variety of wildlife species. If it is determined the animal needs assistance, don't delay in transporting it to our facility for care.